On November 2, during a rally "Stand with Hong Kong," civil society organizations urged the South Korean government to back the pro-democracy movement.
by Li Bei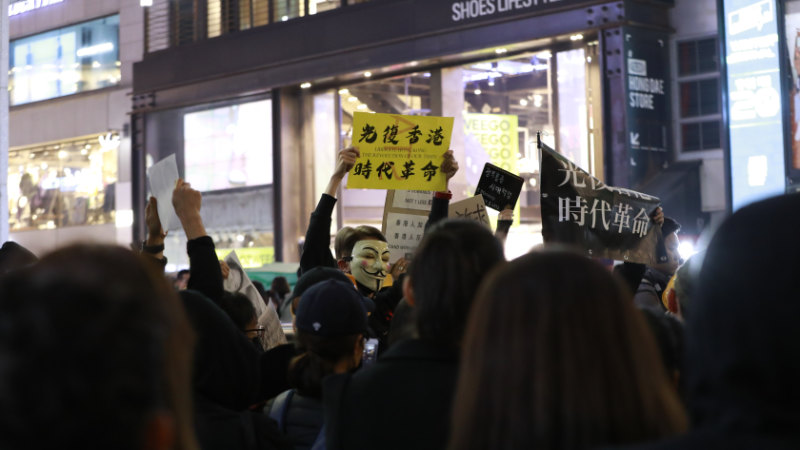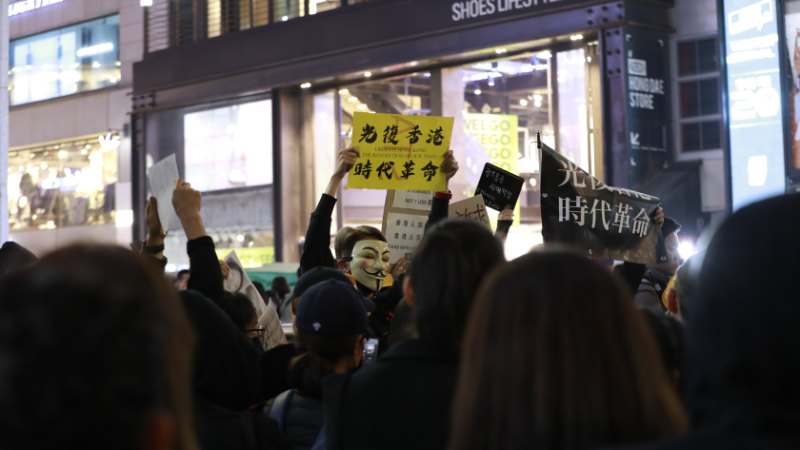 On November 2, at 6 p.m., more than 200 people joined a rally at Hongdae Street in Seoul, South Korea, in support of the pro-democracy movement in Hong Kong. People in 46 cities of 17 countries, including the United States, France, Germany, and Australia, organized simultaneous events.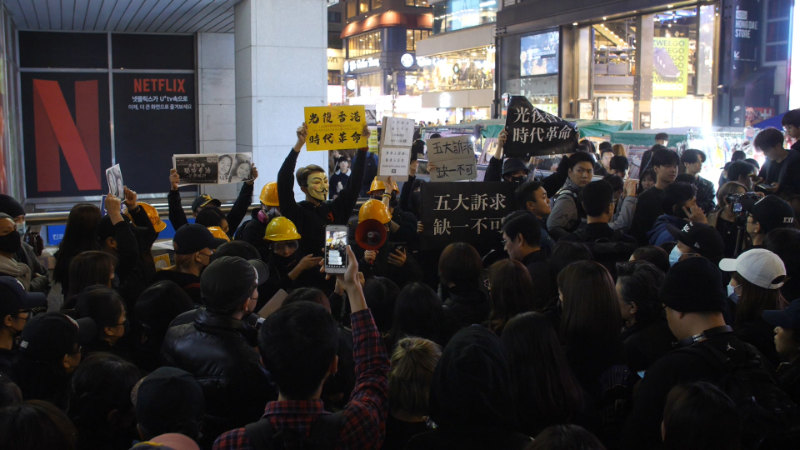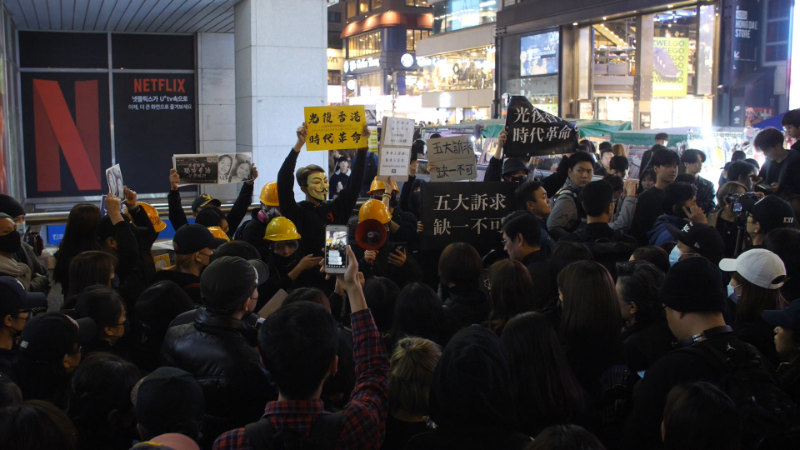 Ms. Sanghyun Lee, one of the rally's organizers, gave a brief introduction to the democracy movement in Hong Kong. She denounced the Hong Kong police violence against demonstrators and urged "Hong Kong authorities and the Chinese government to immediately stop violence against humanity and agree on the five demands."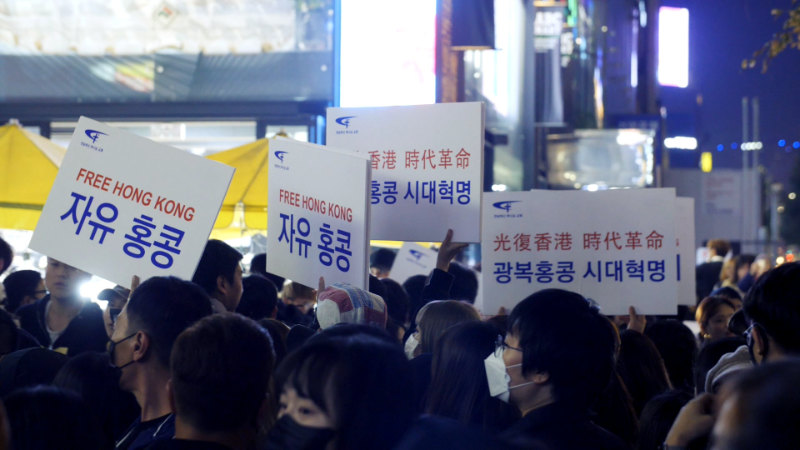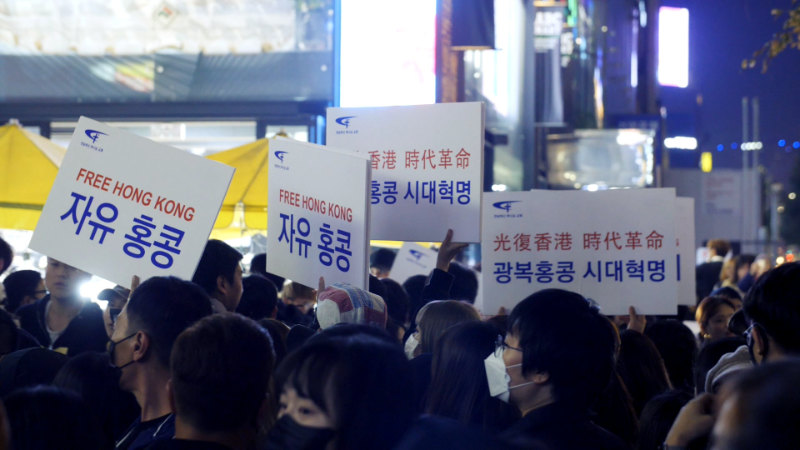 She also called on the South Korean government to stop being silent and make an announcement openly in support of the democratic movement in Hong Kong. "I participated in a demonstration outside the Blue House [the residence of the President of South Korea], and I won't give up until our government pays enough attention," she said.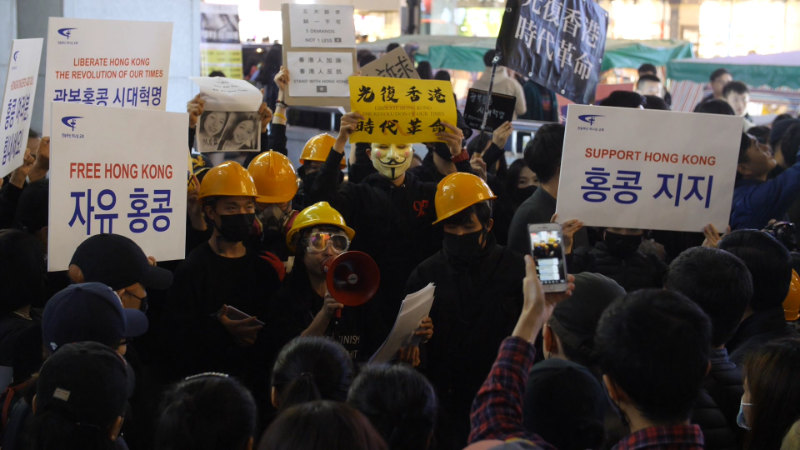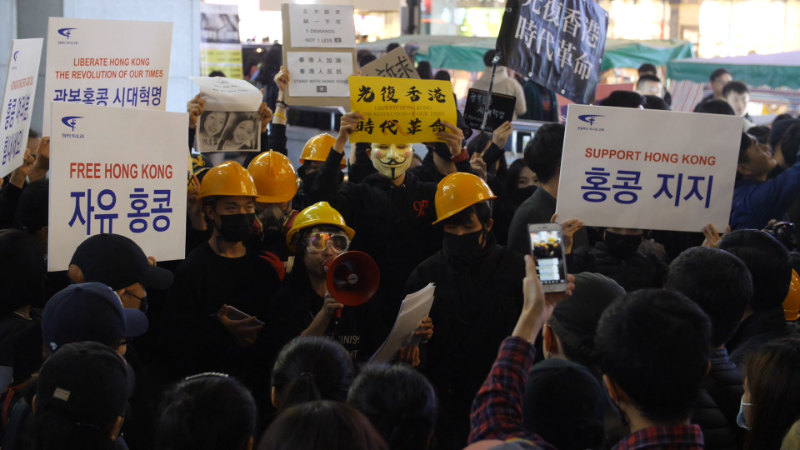 Ms. Sanghyun Lee also expressed hope that during this event, more South Korean citizens will learn about the Hong Kong protests and start supporting them.
In Hong Kong, protesters had applied for a permit to organize a rally on November 2 in Victoria Park but were denied by the police. A student from Hong Kong at the rally in Seoul talked about how the Hong Kong authorities are preventing its citizens from practicing their freedom of speech. He said, "All forms of democracy demonstrations in Hong Kong are now banned, but my people won't yield, regardless of this."
Video: The march in support of Hong Kong in Seoul.

A group of "patriotic" Chinese harassed rally participants, acting aggressively, shouting insults, and singing the Chinese national anthem. Their voices were soon overwhelmed by the slogans of the protestors.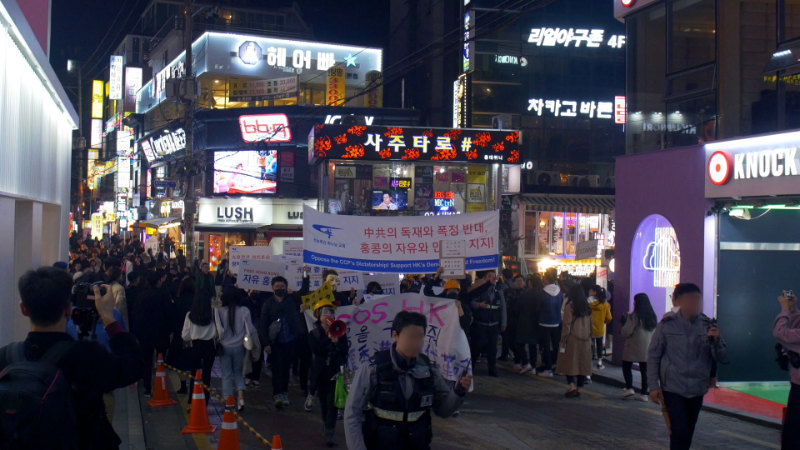 Sangmoon Kim, a member of The Church of Almighty God (CAG) in South Korea, was one of over 20 CAG members who joined the rally. Kim expressed his support for the Hong Kong protestors. He said, "Hong Kong people have touched the world by protesting against the tyranny of the Chinese regime with their blood and lives, and have moved those who have a conscience and aspire for democracy and freedom. We admire them for their bravery and spirit of resistance to CCP's tyranny."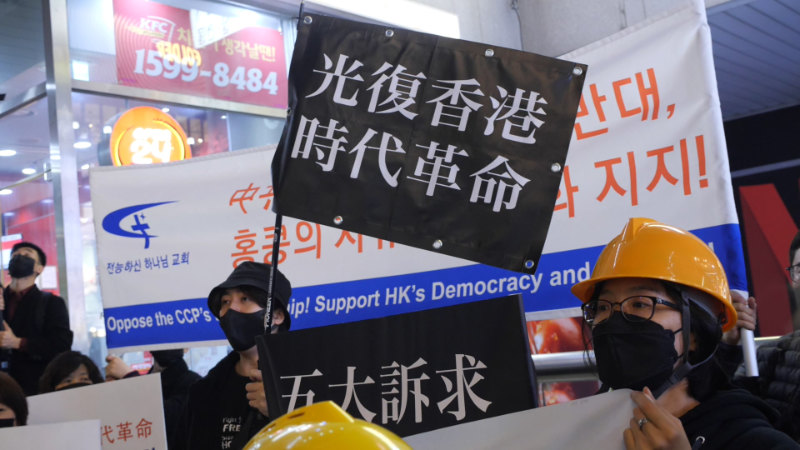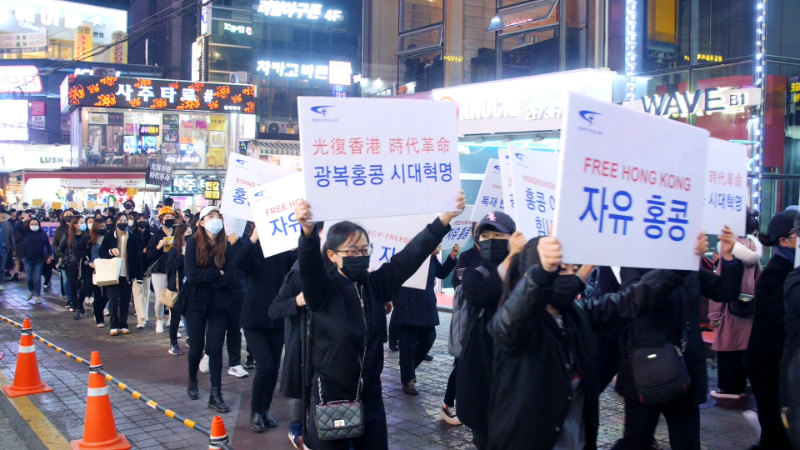 At the rally, Mr. Kim accused the CCP of maintaining and expanding its dictatorship through lies and violence, denying people their freedoms, persecuting Christians, Muslims, and any form of dissent. He called on people to rise in protest against China's totalitarian regime.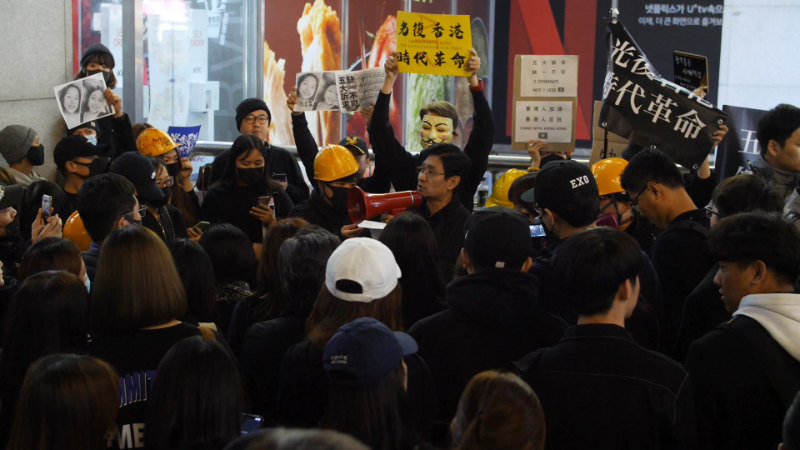 At the end of the event, participants wrote wishes and blessings on the so-called "Lennon Wall" in Seoul.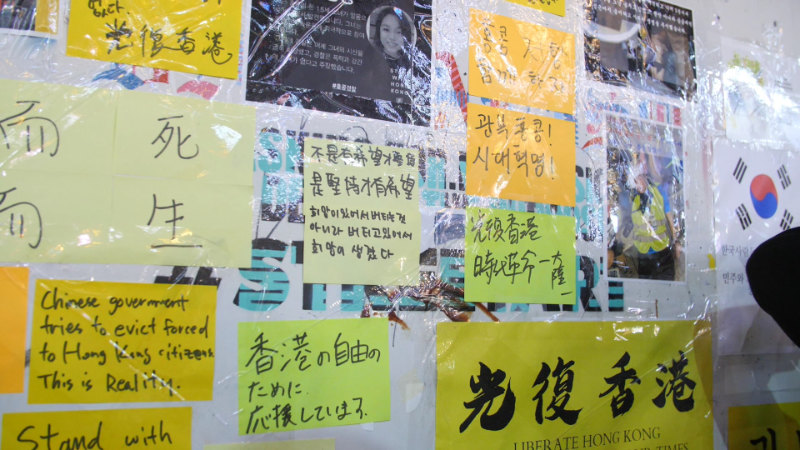 "I understand and support Hong Kong people, as South Koreans also went through similar demonstrations and witnessed our government's transformation from dictatorship to democracy," a South Korean citizen, who passed by the rally, expressed his support to the fight of Hongkongers.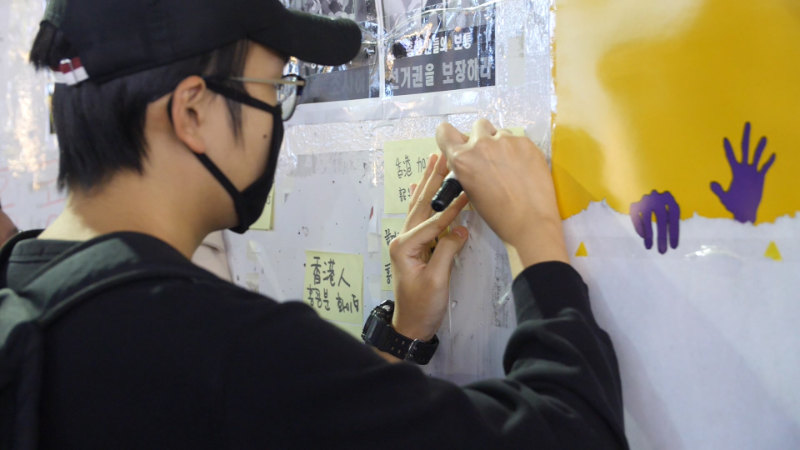 Source: Bitter Winter