House church Christians all over China are brutally suppressed for refusing to join the state-controlled Three-Self Church. Believers are resolute to persevere.
by Zhou Hua
Multiple house church venues demolished within one day
On July 7, about 200 personnel from several government departments, including the Public Security Bureau and Religious Affairs Bureau in Fugong county of Nujiang Lisu Autonomous Prefecture in the southwestern province of Yunnan, carried out a series of raids targeting house churches. Three groups were formed, and to prevent any information leaks, all participants had their cellphones confiscated.
One of the groups forcibly demolished four house church meeting venues in four villages under the county's jurisdiction, officials claiming that because they refuse to join the official church, they are illegal. A local believer revealed to Bitter Winter that house church venues in other villages of the county were also demolished.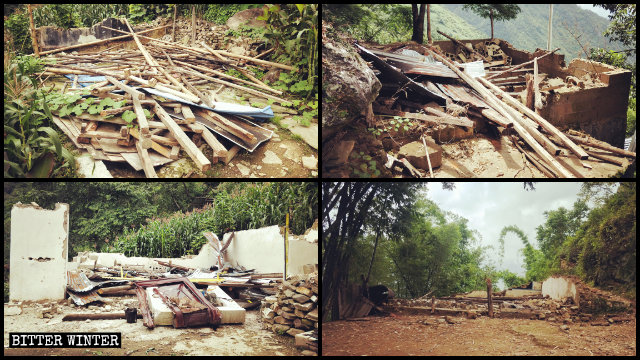 Believers arrested, meeting venues closed
During the operation, some meeting venues were closed down. On July 22, the police raided a house church meeting venue in Arun banner's Fuxing town, administered by the Hulunbuir region in Inner Mongolia. Six believers were arrested, two of them were detained for ten days, and each fined 500 RMB (about $ 70), while the other four were released the same day after paying 500 RMB fines.
On October 8, the owner of a house church meeting venue in Huinan county in the northeastern province of Jilin was forced to cease gatherings as she was threatened and pressured by officials from the local Religious Affairs Bureau. She was made to tear down the cross at the venue and close it down.
Around the same time, a meeting venue of the Old Local Church located in Wuyuan County Industrial Park in Shangrao city of the southeastern province of Jiangxi was shut down. It was the largest meeting venue of this church in the county, covering about 120 square meters and with a congregation of over 100 members.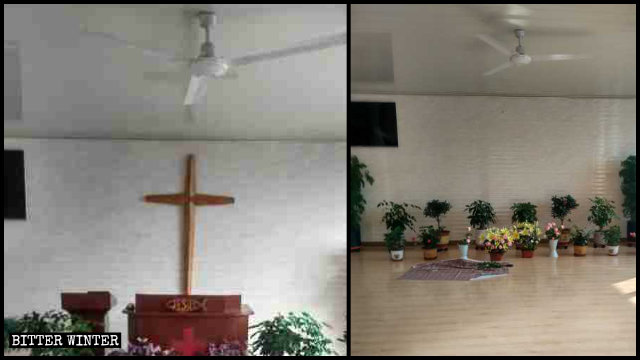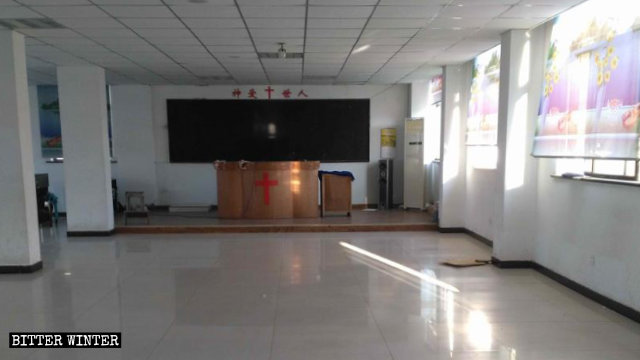 In late September, two house church meeting venues in Jixi city in the northeastern province of Heilongjiang were shut down. Meanwhile, a venue in the Daoli district of Heilongjiang's Harbin city was harassed by the police, who claimed that churches operating without the government's approval are all illegal and will be punished as a xie jiao if they continued congregating.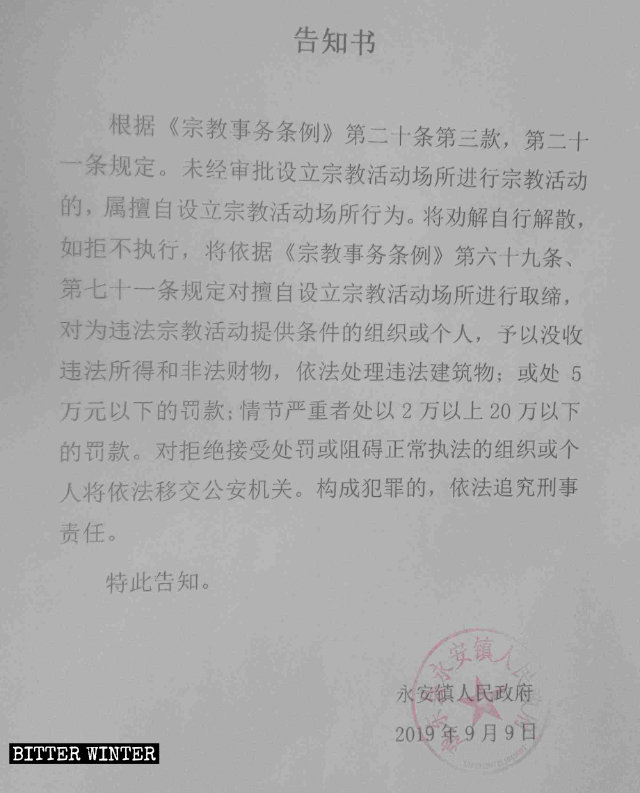 The police shut down a house church meeting venue in the Daoli district of Harbin city:
Believers forced to worship in secret
Despite the CCP's suppression and persecution, house church believers continue to practice their faith in secret, refusing to become part of the official Three-Self Church.
Early in September, the meeting venue of New Life Church in Heilongjiang's Hegang city was closed, and the congregation had to worship in a small garage. According to a congregation member, to avoid being discovered, they kept the garage door closed every time they hold a meeting. With over 100 believers gathered in the 80-square-meters garage, some older people find it hard to breathe.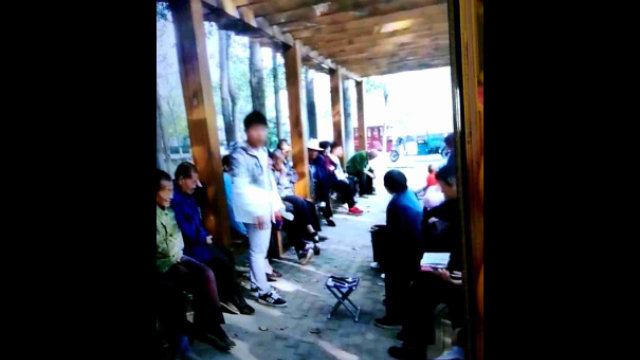 In August, after a house church meeting venue in Dachang Hui Autonomous County of Langfang city in the northern province of Hebei was shut down, its congregation had no choice but to worship in a park. To avoid persecutions, they are forced to change their gathering venues from time to time.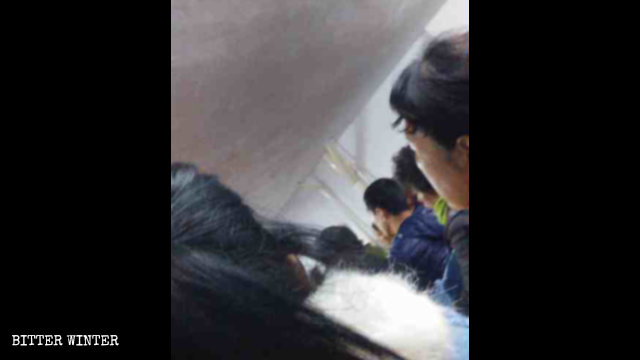 Source: Bitter Winter