ADHRRF – On November 24, an anti-totalitarianism rally was held in Stockholm, Sweden to support Hong Kong people in their fight for democracy.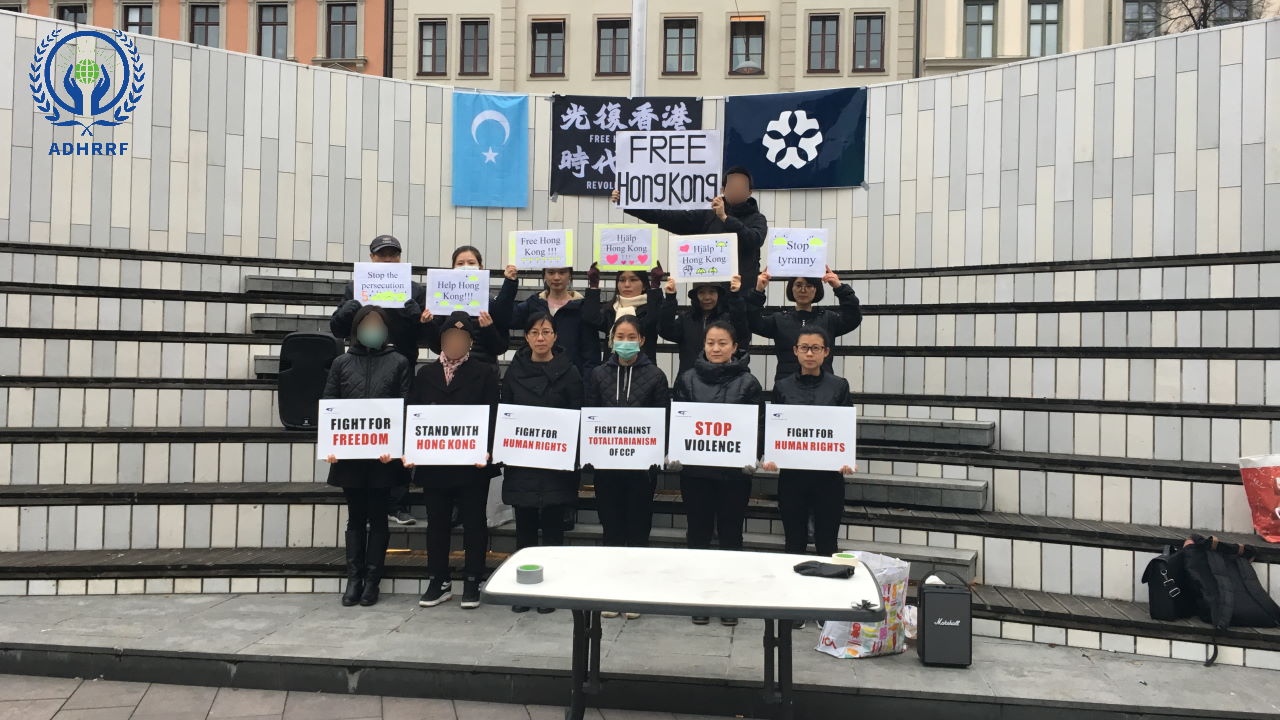 On the 24th, the day of Hong Kong district council election, hundreds of people gathered in Odenplan Square, Stockholm. They dressed themselves in black and held placards with slogans like "Fight Against Totalitarianism of CCP," "Fight for Human Rights," and "Free Hong Kong" in solidarity with Hong Kong people who fight for democracy.
The host of the event stated in his speech that since the Umbrella Movement in 2014, the people of Hong Kong have been fighting peacefully for five years to gain democracy and freedom, but the Hong Kong government and the CCP authorities have never compromised. He added that the young people prefer to go out and have fun, but now they have to fight for the rights that many others take for granted.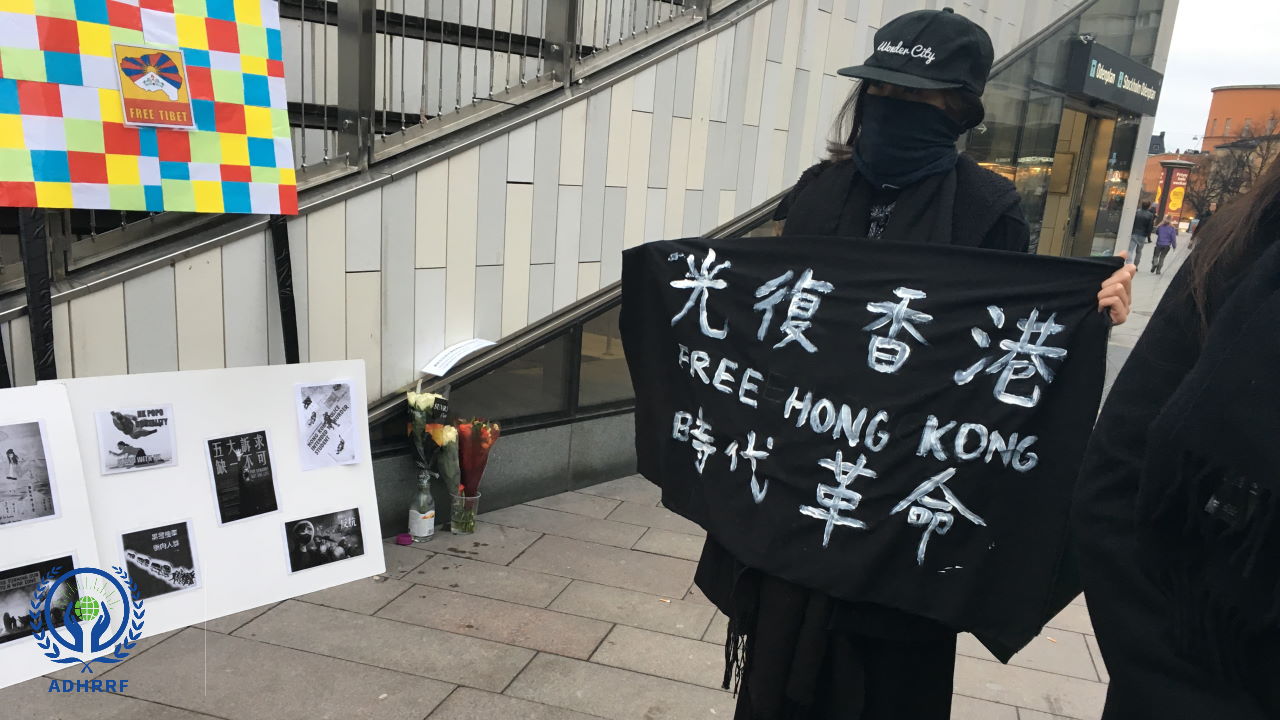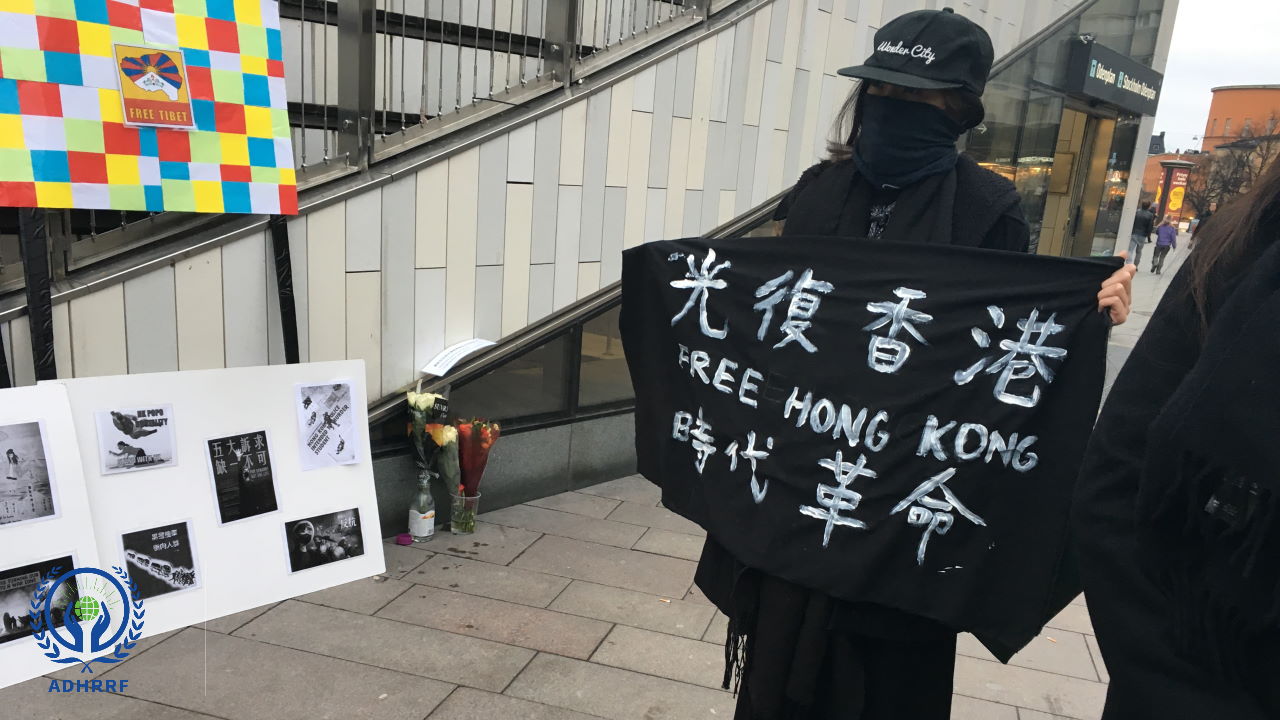 Alex Chow, aged 22, was a student at the Hong Kong University of Science and Technology. Early on November 4, he got seriously injured after falling from the third floor of a nearby parking lot while police and protesters were clashing, and died on November 8. The pro-democrats issued a statement saying that Zhou Zile was the first young man who was injured and lost his life in the demonstration.
In Odenplan Square, participants in support of Hong Kong democracy movement held a minute's silence for Zhou, a college student only 22 years old.
Protests in Hong Kong have been going on for more than five months. The Chinese authorities and its media outlets have always characterized Hong Kong's democratic movement as a riot. With Beijing's support, the Hong Kong police have been intensifying their military crackdown on demonstrators, firing over 10,000 tear gas and even 19 live rounds, causing the arrests of more than 5,800 people.
A Christian from The Church of Almighty God (CAG) spoke at the rally in Odenplan Square, saying: "The CCP labeled HK activists as rioters and separatists destroying HK, so that they can find an excuse to step up armed repression in HK, attempting to use HK as a base to spread its influence globally." She also mentioned that the CCP has employed such evil methods in the repression and persecution of Xinjiang Uighurs, dissidents, and CAG Christians.
Another Christian who has concern over Hong Kong protest called on people of all circles to support HK and prevent any repetition of humanitarian disaster in HK.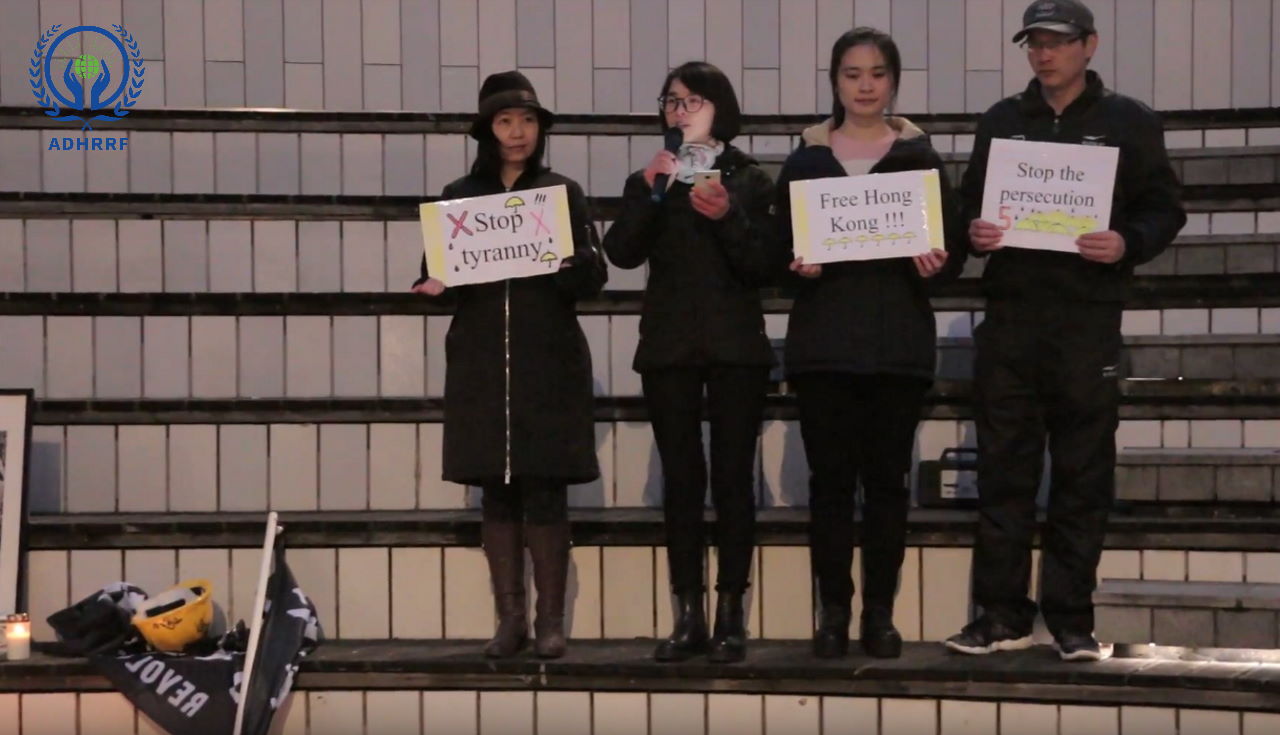 Among present were Kurdo Baksi, a Swedish author and activist, Peter Ebertz, Vice President of ISHR Sweden (International Society for Human Rights Sweden), Mattias Björnerstedt, President of Swedish Tibet Committee, and Uighur activists, etc. They delivered their speeches at the rally to show their solidarity with the democratic movement of Hong Kong.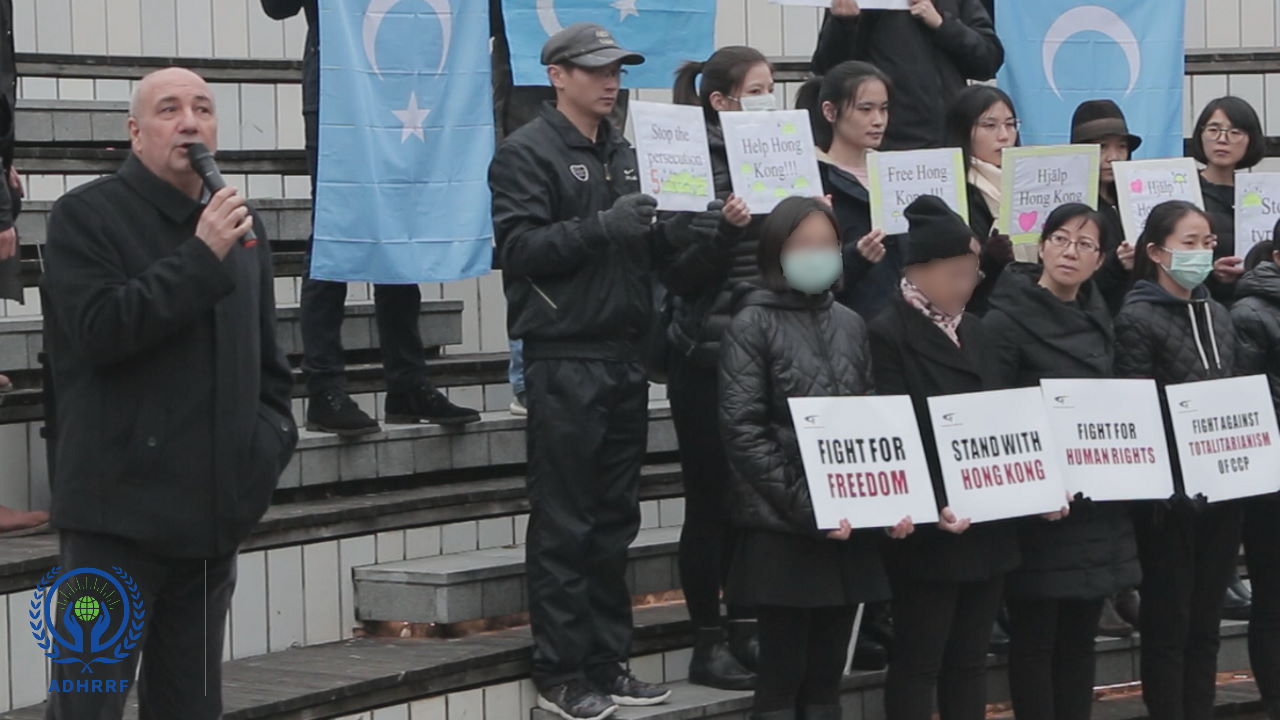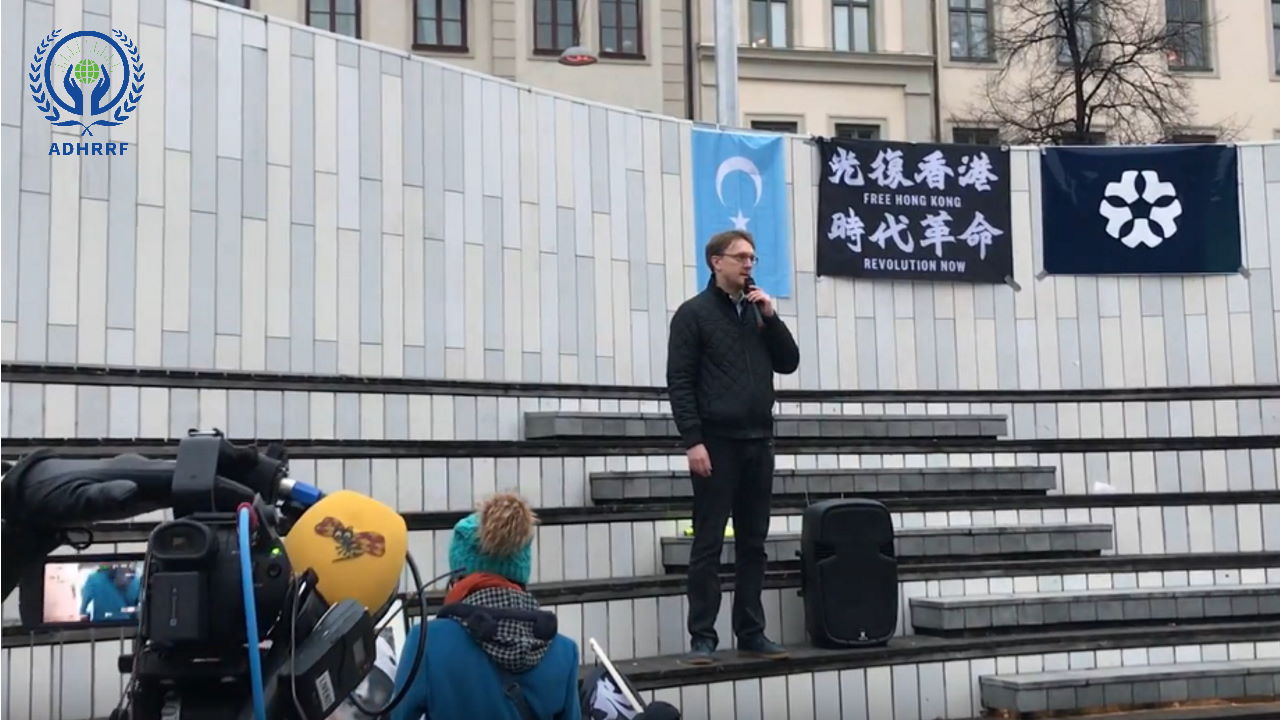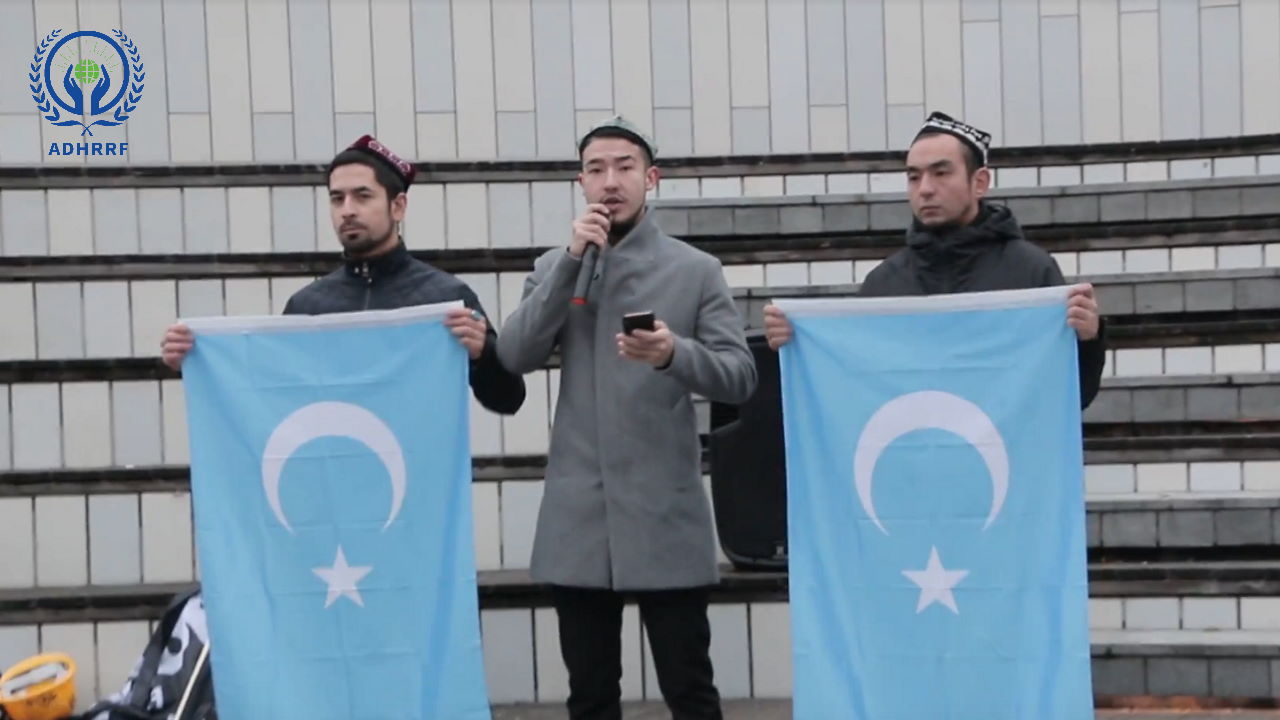 At the end of the event, participants wrote their wishes on the Christmas cards prepared by the organizers to show their concern for the incarcerated Hongkongers.