Authorities in the northern Chinese provinces of Shaanxi and Shanxi are investigating a fresh scandal involving substandard vaccines amid complaints that rabies vaccines given to children in the region were out of date.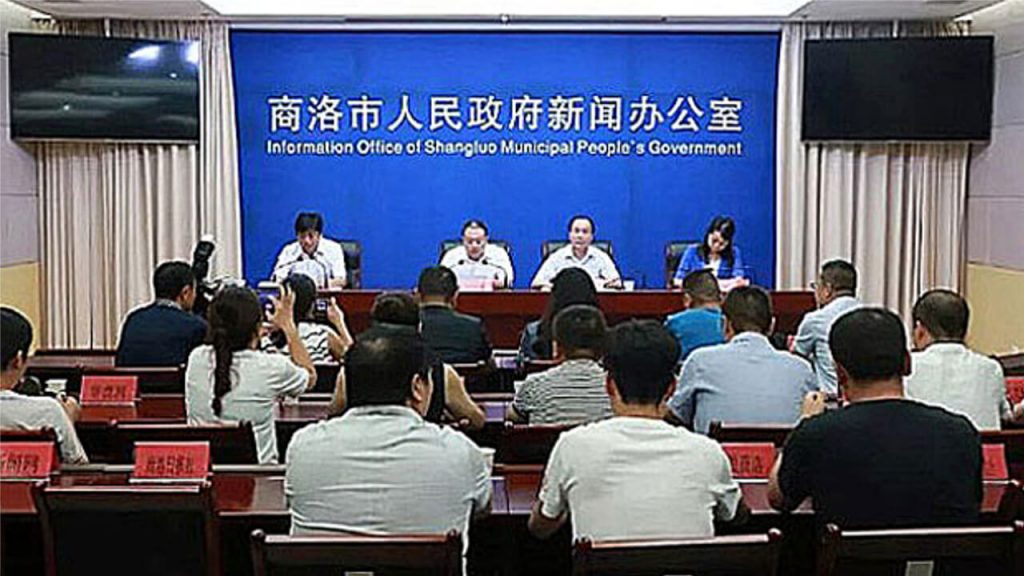 Social media posts have reported that a number of children in Shaanxi's Shangluo city were given vaccines that were past their use-by date.
Parents posted complaints that children were given expired vaccines at the Shangluo municipal center for disease control and prevention (CDC), the Shangluo Maternal and Child Health Hospital and the Shangzhou district CDC.
More than 100 parents lodged complaints at the Shangluo city government on Monday over expired vaccines given to their children.
Vice mayor of Shangluo Wu Wenzhao apologized to local people after a probe found omissions in the registration processes linked to new batches of vaccines, and "internal management confusion."
But the investigators found that the vaccines were safe, he said.
Wu promised that any administrative errors would be "strictly pursued through legal channels," and vowed to tighten up quality-control procedures in local government departments responsible for ensuring vaccine safety.
Dodging the issue
One of the protesting parents, who gave only his surname Shen, said the local government is trying to dodge the real issue of expired vaccines by holding a news conference to apologize for administrative errors instead.
"I don't really trust what the officials are saying about this," Shen said. "Even vaccines that pass quality control have proved to cause really major problems."
"We have had repeated problems with vaccines nationwide, so we can't trust what the government says about vaccine reliability," he said. "I don't trust them, at any rate."
"These issues have caused real harm and suffering to these families," he said.
A second campaigning parent, who gave only her surname Lei, said there are still many parents in China who don't realize how dangerous vaccines can be.
"Of course we're scared. How could we not be?" Lei said. "All of the parents are terrified, and nobody will get their kid vaccinated . . . We don't care how much money they give us."
"They refuse to acknowledge this problem … they keep saying it wasn't caused by the vaccines," she said. "They should show a bit of humanity and extend some aid to these kids as soon as possible, so they can get treatment."
Chen Bingzhong, former director of the China Institute of Health Education, said China's regulatory system is still inadequate to ensure safe vaccines.
"They don't carry out stringent checks, so they aren't watertight," Chen said. "There should be a neutral and credible third party to check the dates on these vaccines."
Lawsuit filed
Meanwhile, state prosecutors in Shanxi's Pianguan county have filed a lawsuit against local health and family planning officials, alleging that they failed to carry out their regulatory duties adequately, the Global Times newspaper reported.
"Prosecutors discovered that the Disease Control and Prevention Center in Pianguan failed to record … information [for] 150 rabies vaccines, and had no information about those who were vaccinated," the paper, which has close ties to the ruling Chinese Communist Party newspaper, the People's Daily, said.
Vaccine producers, local disease control and prevention centers (CDCs) and health care providers are all required to hold such information, it said.
It said the county Commission of Health and Family Planning, which is responsible for monitoring vaccines, "failed to correct the center's irregular behavior."
State prosecutors, or procuratorates, in China can file public interest lawsuits against administrative institutions to demand that they change their behavior or provide compensation.
Source: Copyright © 1998-2016, RFA. Used with the permission of Radio Free Asia, 2025 M St. NW, Suite 300, Washington DC 20036. https://www.rfa.org.