Amid CCP's drive to prevent "foreign religious infiltration," clergy members and missionaries from abroad are under strict surveillance, many forced to go home.
by Cai Congxin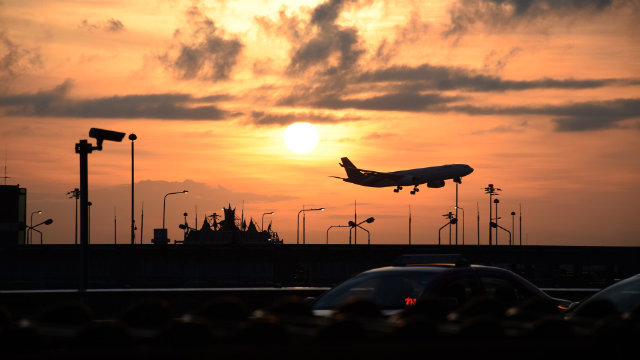 The CCP has always treated foreign missionaries in China as outside forces attempting to overthrow its regime by influencing the population. Crackdowns on missionaries and churches associated with foreign countries have intensified across the country ever since President Xi Jinping came to power.
Clergy members from Ireland and the US forced to leave
On July 14, five police officers stormed into a Catholic church in Xiantao city in the central province of Hubei. A priest from Ireland working in the church was demanded to provide his documents and personal information. One of the officers proclaimed that "foreigners are not allowed to give sermons in China's churches." Hence, the church had violated the new Regulations on Religious Affairs, article 5 of which states that "Religious groups, religious institutions, places of religious activities and religious affairs are not subject to the control of foreign forces."
Police officers then took away the Irish priest and one of the Chinese clergy members to the local Public Security Bureau for interrogation. The priest was prohibited from doing missionary work in China and was ordered to return to Ireland immediately because he has been teaching congregation members' children English for free. Apparently, it violated China's education regulations. If he refused, the officers threatened to confiscate his passport and forcibly deport him from China. The priest left the country the next day.
According to a congregation member, three days before the 48-year-old Irish priest was taken away, several plainclothes police officers visited the church every day to monitor activities there.
Another churchgoer commented that Xi Jinping is promoting his religion "sinicization" policy so that all religions in China are eliminated eventually. "Chinese authorities are cracking down on churches with foreign ties and deport missionaries so that people of faith wouldn't have access to pure religious doctrines," the believer said.
In July, an American-Chinese priest in his 70s came to Dehong Dai and Jingpo Autonomous Prefecture in the southwestern province of Yunnan, intending to implement educational programs for children from impoverished families. Together with local house church believers, the priest was also planning to distribute to these children computers, clothes, and other items collected by Hong Kong Christians.
The local government, however, feared that the priest is connected with organizers of pro-democracy protests in Hong Kong and that he is planning to disseminate forbidden religious materials along with the aid. As a result, all the priest's programs have been prohibited. After intense scrutiny and surveillance by local officials, the priest was forced to return to the United States.
"The Communist Party rules through schemes and intrigues. They regulate and control us, requiring to follow them, because they fear that the growing number of religious people may pose a threat to the regime," a local believer commented.
Jehovah's Witnesses arrested and deported
Following the adoption of the nationwide Work Plan of the Special Operation to Investigate and Deal with Overseas Christian Infiltration According to Law last year, Jehovah's Witnesses, along with some other foreign religious groups, have been subjected to severe persecution in China. Many have been arrested and deported.
In May, National Security Bureau officers in Hubei arrested a Jehovah's Witnesses missionary and his wife from Japan after staking out outside the couple's rental residence. The two had black hoods put over their heads and were taken to a local police station for interrogation which lasted for 24 hours. Deprived of any sleep during the whole process, the missionaries were demanded to disclose the details of their missionary work in China. The couple were released but ordered to leave China within a week without contacting anyone until departure.
According to a Chinese Jehovah's Witness, before the arrest, the Japanese missionaries had been under police surveillance for a year.
An Australian missionary in her 20s was also arrested around the same time. She was teaching in a school in Hubei's capital Wuhan and was in charge of shepherding new Jehovah's Witnesses in the area.
National Security Bureau officers stormed into the woman's home late in the evening, while she was working on her computer, preparing for the next day's work at the school. Some money – the salary that she received recently – was on the table, and when the officials noticed it, they demanded to know if it was the church's donation money and whether she was an elder at the church.
The officers confiscated the money and took the woman away for interrogation, after which she was ordered to leave China within a week.
According to an inside source, many other Jehovah's Witnesses from South Korea, the United States, Sweden, Taiwan, and Africa were also deported in May.
In September, a Jehovah's Witness from Qingdao, a port city in the eastern province of Shandong, was questioned by the local police who threatened to arrest and imprison her if she were found to have contacts with foreigners, especially Jehovah's Witnesses missionaries from South Korea. They claimed that many people of faith are supporting the "Hong Kong riots."
Source: Bitter Winter