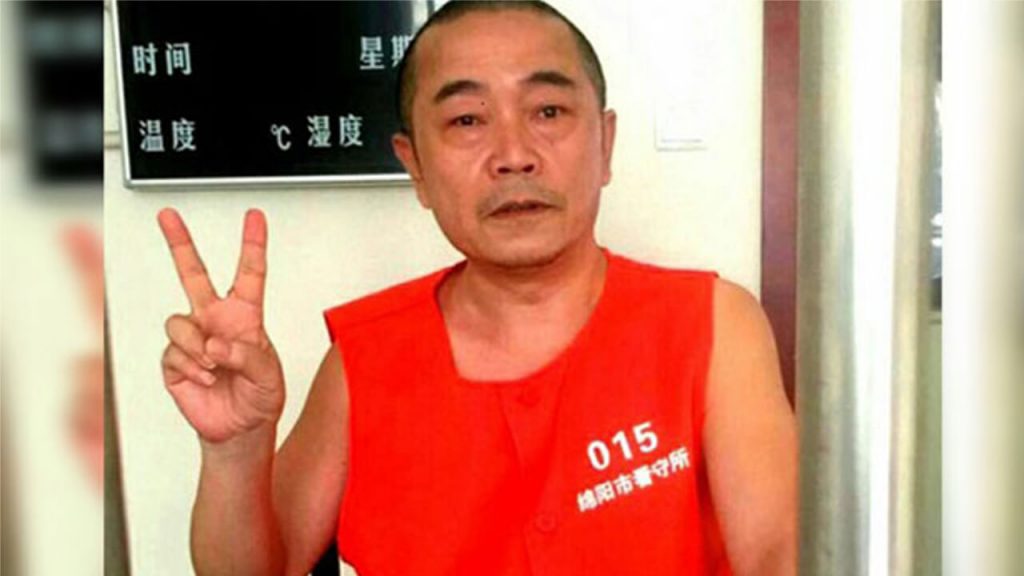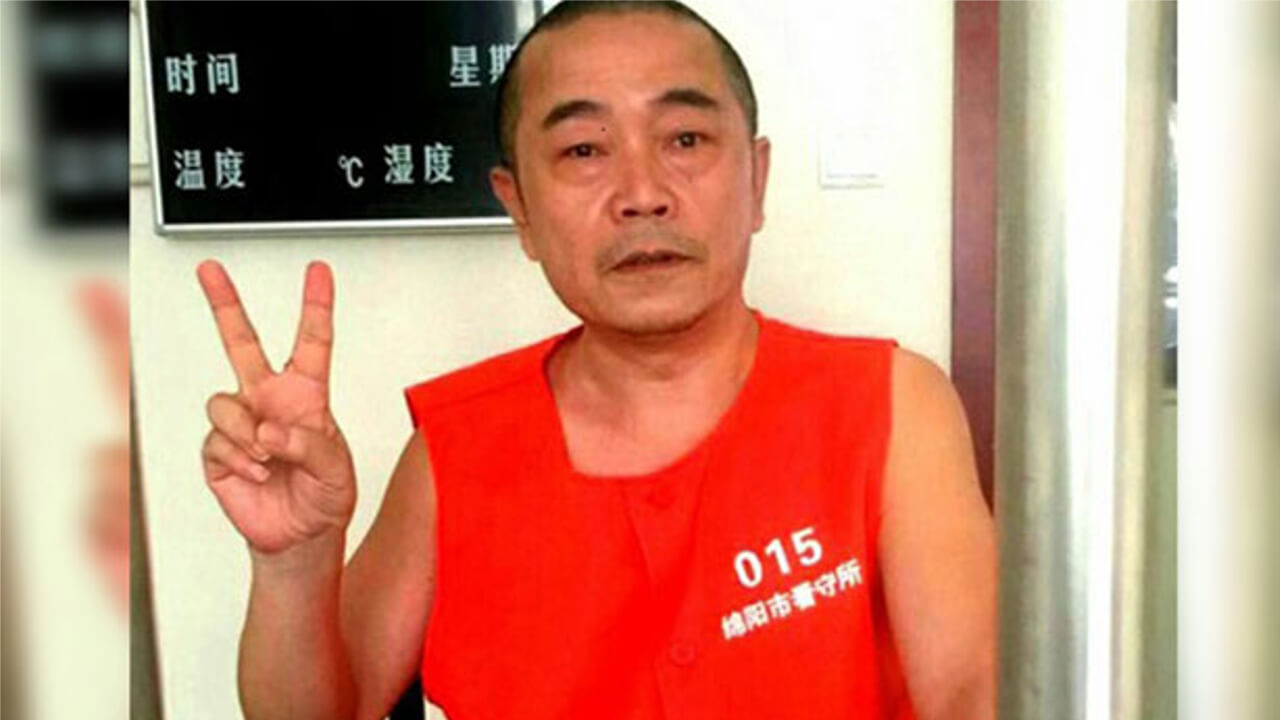 A day before the United Nations conducts a review of China's record on human rights, several groups on Monday called for the immediate and unconditional release of a veteran rights activist in its southwestern province of Sichuan.
Citizen journalist and rights activist Huang Qi, the founder and director of the Tianwang rights website, has deteriorated to the extent that there is "an immediate threat to his life," the Chinese Human Rights Defenders (CHRD) network said in a statement on its website.
"Huang Qi … is not receiving adequate medical care in detention and his health has seriously deteriorated," the statement, which was co-signed by 13 other rights groups, said.
"Huang's condition is so serious that there is an immediate threat to his life," it said, citing his defense attorney, who visited him on Oct. 23.
"The Chinese government must immediately and unconditionally release Huang, who has been detained solely for the peaceful exercise of his right to freedom of expression, and end its policy of denying prompt medical treatment to prisoners of conscience, which is a form of torture," the groups, which included Amnesty International, Freedom House and Human Rights Watch, said.
The statement cited the deaths in detention of several human rights activists and members of ethnic and religious minorities in recent years due to a lack of prompt medical treatment, including Nobel peace laureate Liu Xiaobo, Cao Shunli, Yang Tongyan, and Tenzin Delek Rinpoche.
It said Huang, who suffers from a chronic kidney disease, hydrocephalus, heart disease and other illnesses, may soon suffer the same fate.
Huang told his lawyer during the October meeting that Sichuan authorities had purposely understated the dire state of his health and had tried to cover up his actual condition, the statement said.
Huang has also reported to his lawyers different forms of torture and other ill-treatment to which he has been subjected in the past two years, including extended interrogations, prolonged periods of being forced to stand, and beatings, it said.
Huang's defense attorney Liu Zhengqing, who is himself being targeted by the authorities, told RFA shortly after meeting with his client that his health was very poor.
"Huang Qi's condition is very, very poor," Liu said. "His blood pressure is extremely high, but I can't answer any more questions, I'm afraid."
Human rights experts at the United Nations will begin China's 3rd Universal Periodic Review on Tuesday.
The statement was also endorsed by the International Federation for Human Rights, the International Service for Human Rights and the World Organisation Against Torture.
Trial delays
Huang was formally arrested by the state prosecution office in Sichuan's provincial capital Chengdu in December 2016 on charges of "illegally supplying state secrets overseas."
His trial has been repeatedly delayed by the authorities because there is insufficient evidence to proceed to trial, according to his mother Pu Wenqing, who has long campaigned for his release.
Pu told RFA in an Oct. 25 interview that the authorities are deliberately falsifying his blood pressure readings.
"Their aim is to prove that Huang Qi's blood pressure is normal, as opposed to high, but they aren't actually treating him," Pu said. "They are taking his death as a given, and they are planning to put the responsibility onto him when he actually dies."
Amnesty International China researcher Patrick Poon said he also has doubts about the authorities' motives in allowing Huang Qi's health status to worsen.
"The authorities have total control over the timing of the trial," Poon said. "Naturally, this adds to the pressure on the family, and they are using this to exact their revenge."
Pu has previously said she has documentary evidence that the authorities are deliberately carrying out an act of revenge on Huang after he helped some of the most vulnerable groups in China lodge official complaints against the Communist Party and local governments.
Reported by Lau Siu-fung for RFA's Cantonese Service, and by Gao Feng for the Mandarin Service. Translated and edited by Luisetta Mudie.
Source: Copyright © 1998-2016, RFA. Used with the permission of Radio Free Asia, 2025 M St. NW, Suite 300, Washington DC 20036. https://www.rfa.org.