Chinese Communist Party authorities ordered to remove crosses from multiple churches in Henan Province's Gongyi city in April and May. Since the new Regulations on Religious Affairs came into force on February 1, the crackdown on religious beliefs, targeting all faiths and denominations, has been increasingly intensifying. Not even the government-controlled Protestant Three-Self churches are exempt from persecution.
In the past few months, many house churches in Gongyi have been closed down and many Christian houses of worship subjected to frequent searches and harassment by the Communist government whose law enforcement forces have arrested and detained a number of believers as part of the campaign to "sinicize religions"- adapt them to China's socialist society.
On May 25, government employees took down the cross from the Taoyuan Church in Shecun town, announcing, "All church crosses have been taken down in Gongyi and Xingyang Cities."
Around 7 a.m. on May 17, the cross of Xiaobei Church in Gongyi was taken down.
In the afternoon of May 11, the cross was torn down from the Gospel Church in Beishankou, and words "Gospel Church" on the plaque were removed. The authorities who had ordered the raid explained the reason why:  Chinese churches cannot be like foreign churches, therefore, cannot use the cross as a symbol. Those who were present, remember that it started raining slightly at the moment the cross was lifted up – the skies crying together with the believers.
On May 10, the cross was removed from the Christ Gonghui Church in Beishankou. Almost a month earlier, on the morning of April 15, the police searched the church, confiscating Bibles and hymnals.
In April, government employees removed the cross from the Shanchuan Church in Beishankou town, and the name of the church at its entrance was painted over with red paint. The slogan "National law trumps religious law" was written on the exterior wall.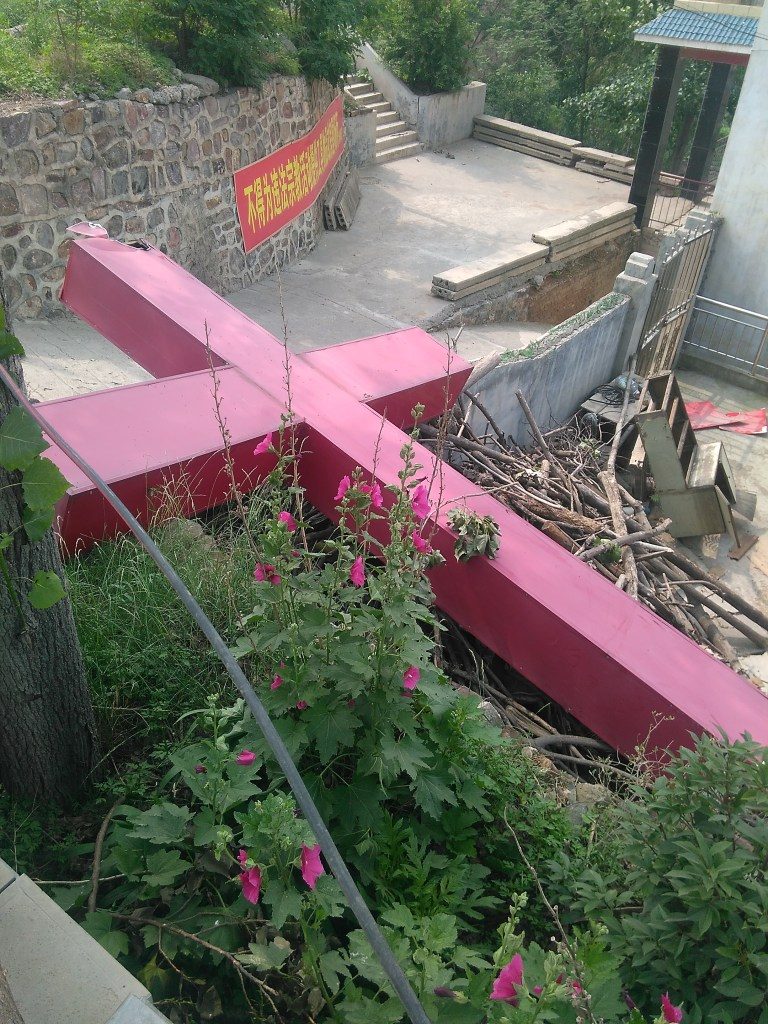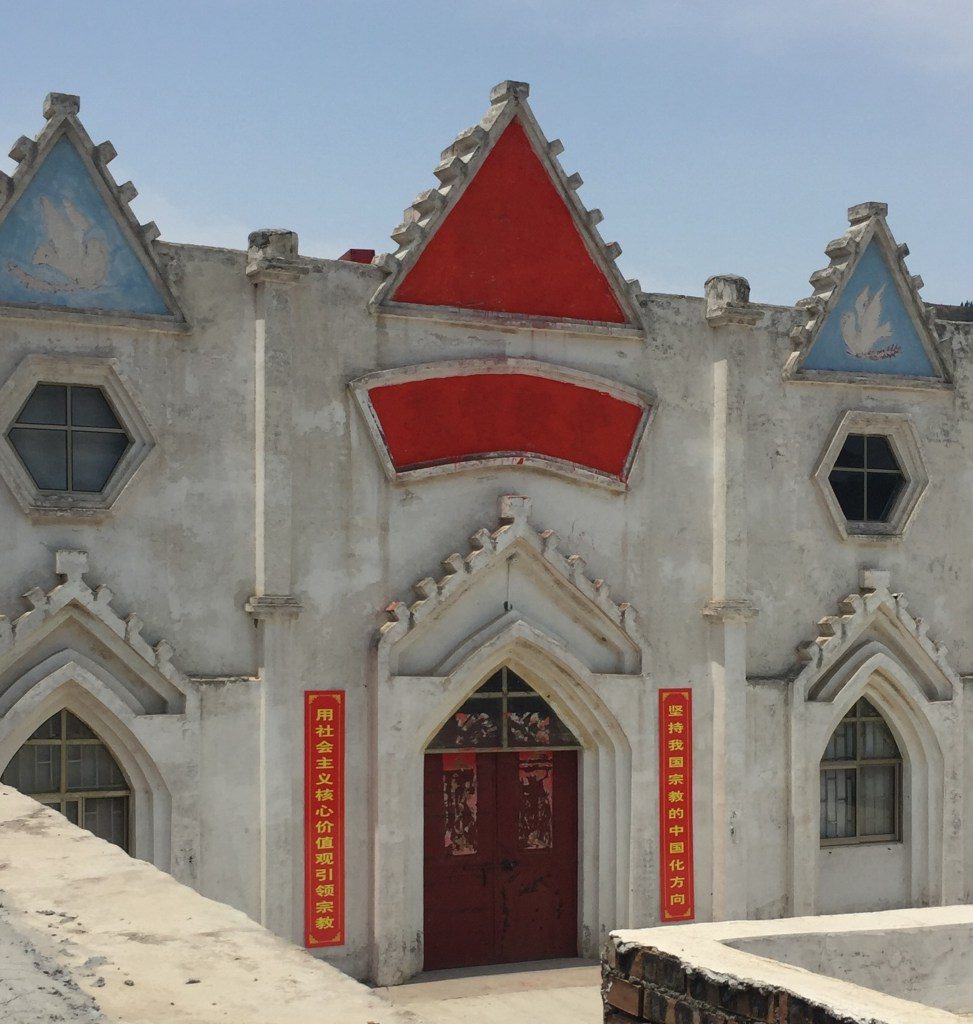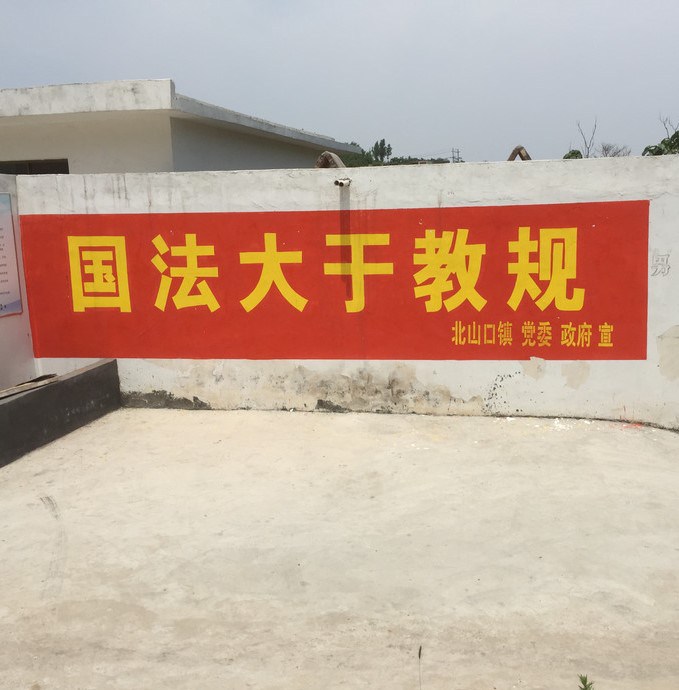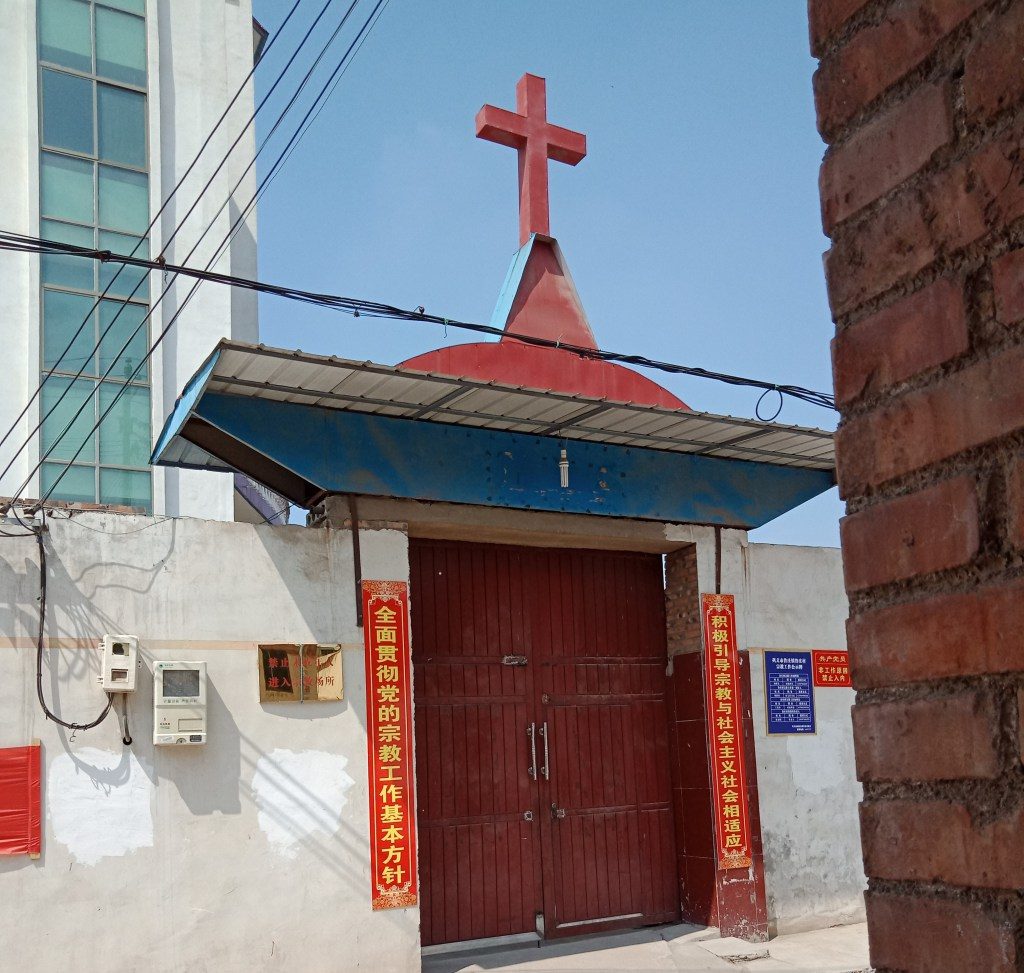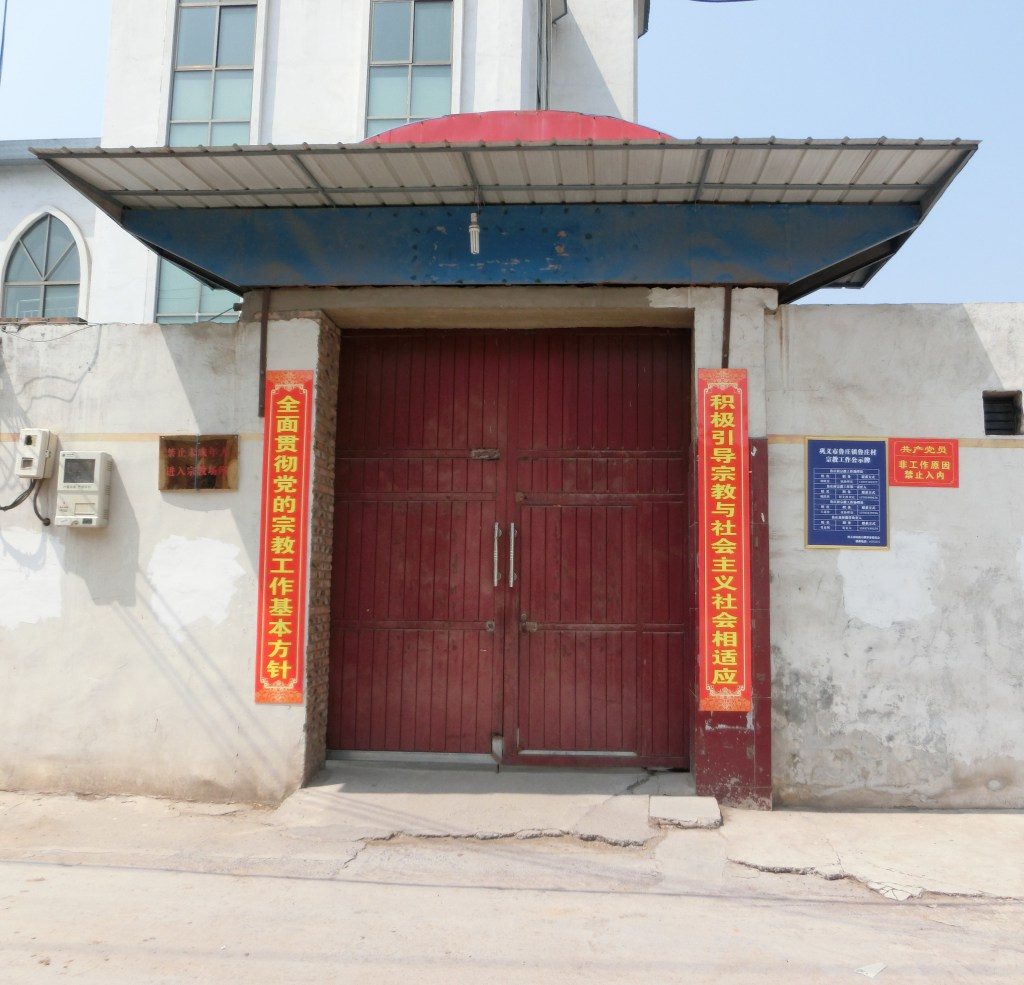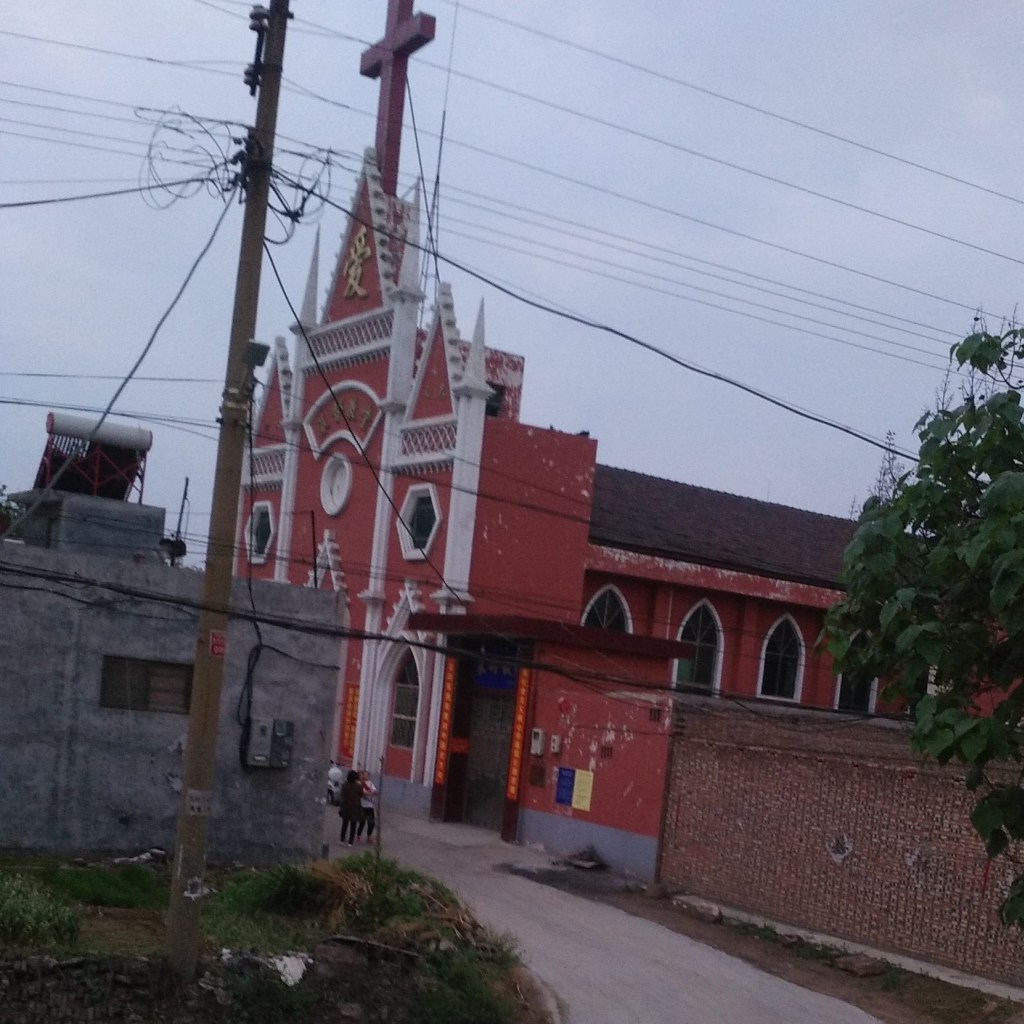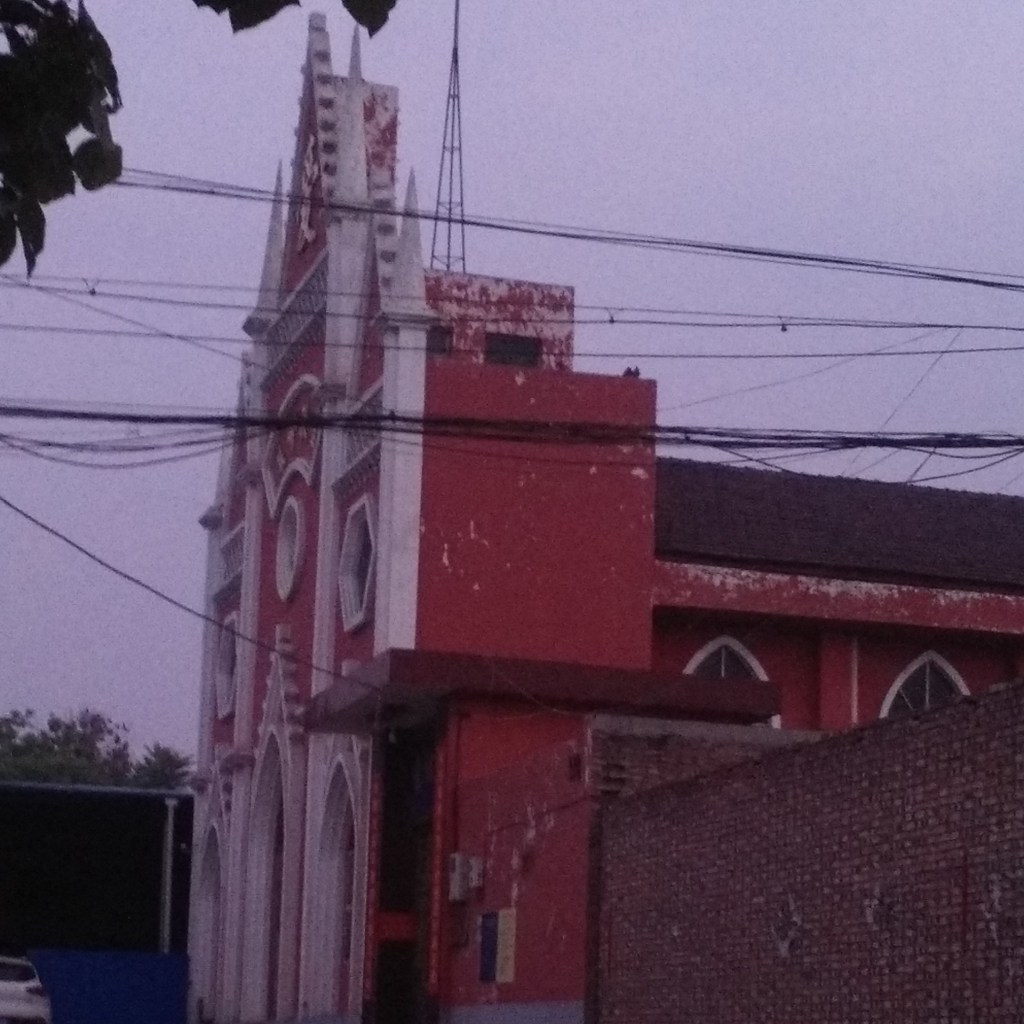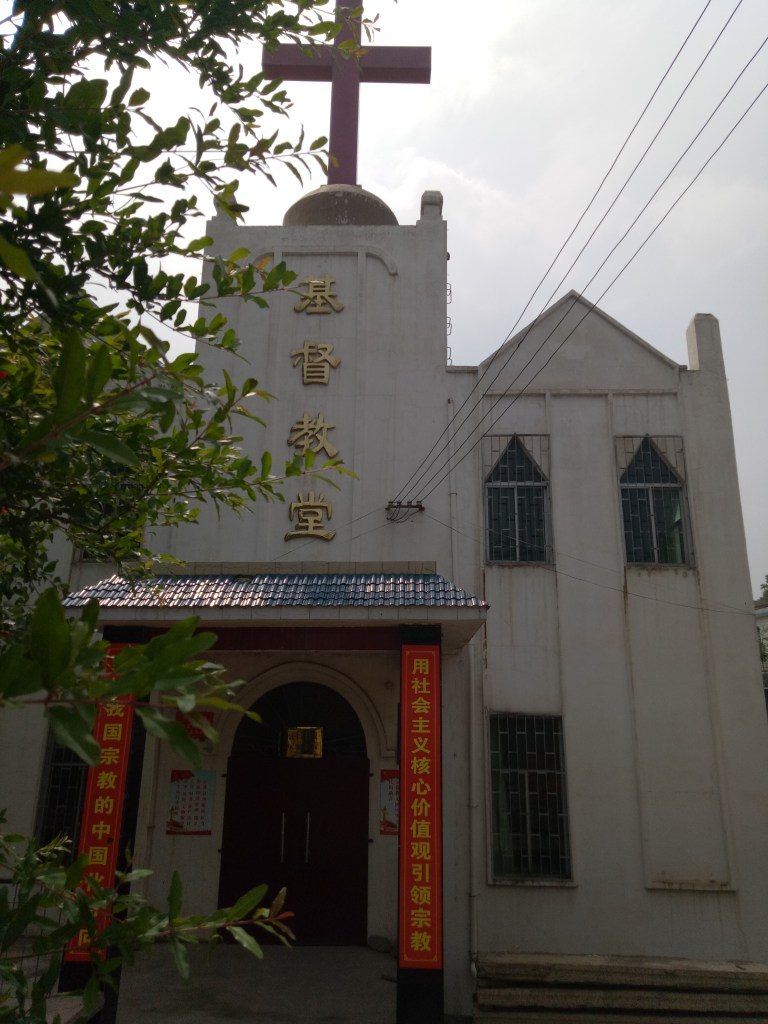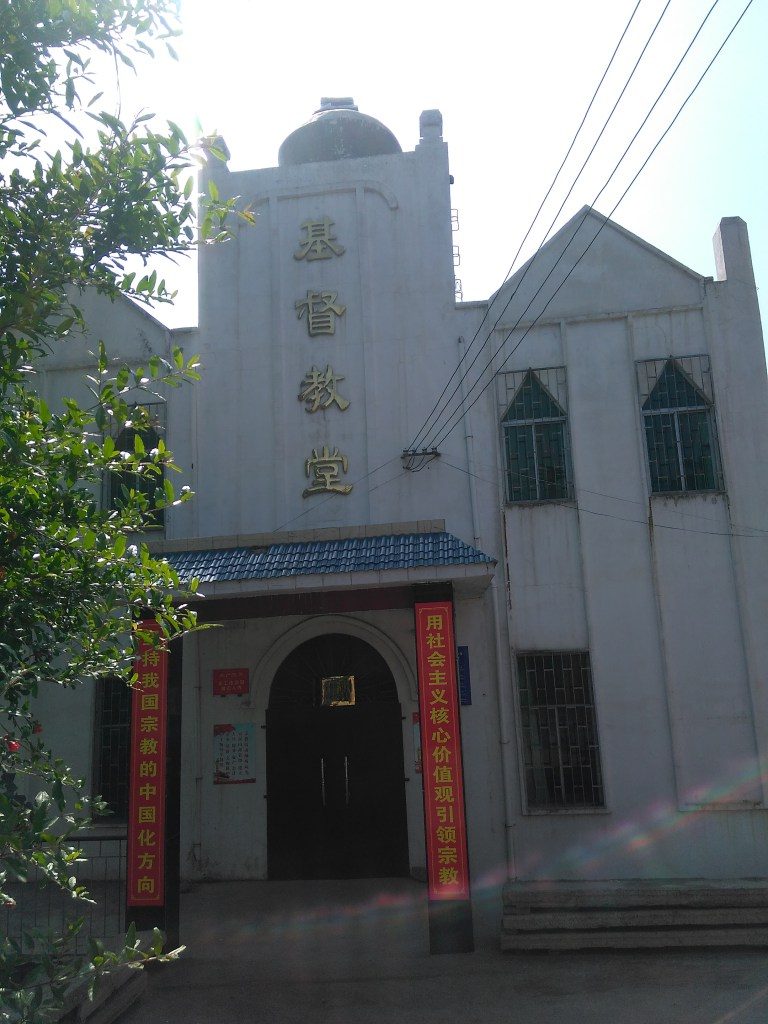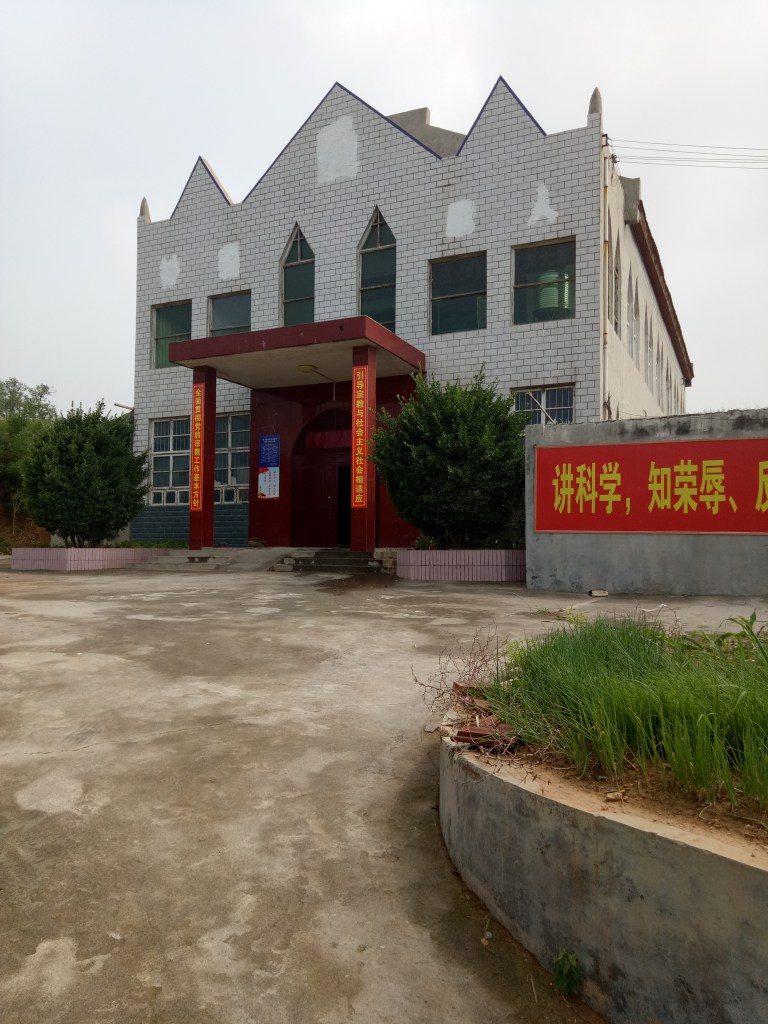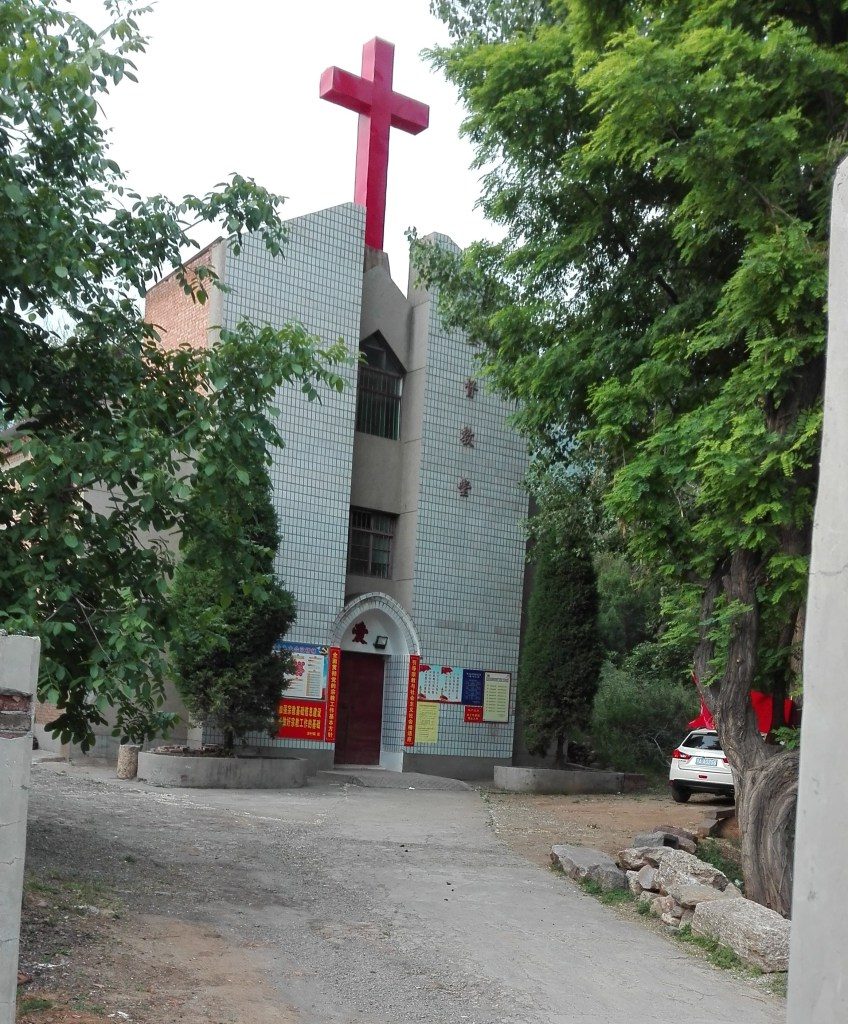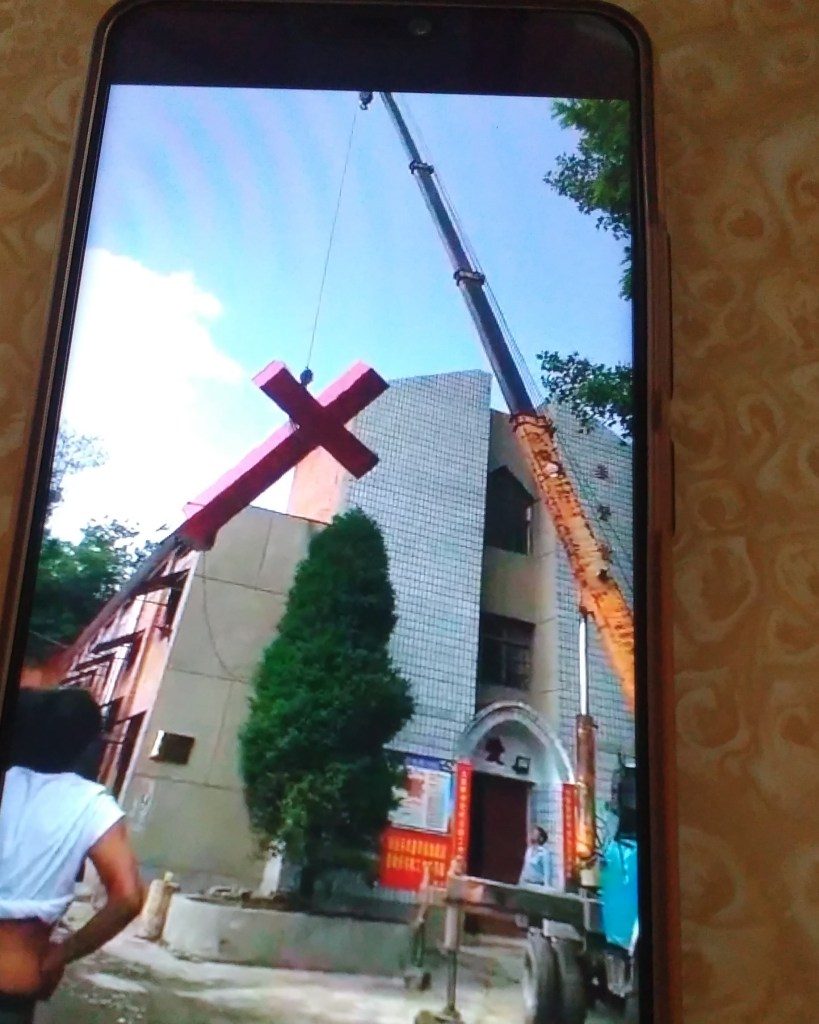 Source: BITTER WINTER