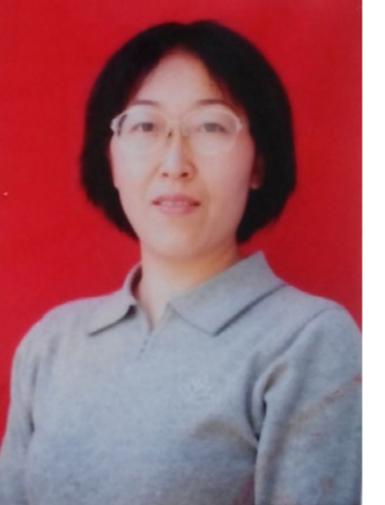 On November 16, 2014, due to five years of unbearable surveillance, intimidation and harassment by the police of the Chinese Communist Party (CCP), Ms. Liu Limei (alias Li Jing), a Christian of The Church of Almighty God eventually committed suicide by jumping into a river in Lüliang City, Shanxi Province, at 44 years of age.
Ms. Liu Limei, before her death, resided at the residence community of Pingshuo China National Coal Group Corporation, Shuozhou City, Shanxi Province and was a medical worker. She joined The Church of Almighty God (CAG) in April 2006 and warmheartedly hosted brothers and sisters. According to her friends and colleagues, Liu Limei was warmhearted and generous, lively and cheerful.
Liu Limei Was Illegally Arrested
On the evening of July 17, 2009, Liu Limei and her husband were on the way home when they were intercepted by more than a dozen police officers who were watching in the green belt. They were led by Qiao Riwen, Head of National Security Brigade of Shuozhou City Public Security Bureau (PSB), Shanxi Province and Mr. Xie, the division chief of Shuozhou City PSB. Before Liu Limei reacted, two police officers rushed forward and held both her arms respectively. Another police officer held her tightly by the neck from behind and forced her into a car and escorted her to the underground trial room of Shuozhou City PSB.
Xie showed a search warrant to Liu's husband and rushed to Liu's home to ransack the house and confiscate her property along with Qiao Riwen, and several other police officers. They confiscated two laptops, one DVD player, two computer cases, 2 MP3 players, more than 10 spiritual books and more than 60 spiritual CDs.
According to police insiders, they had monitored Liu by telephone and learned that she had hosted senior leaders of the Church.
In order to obtain information about the church leaders' information and internal information of The Church of Almighty God, Qiao Riwen and female police officers Gao Rihua and Zhang Lingjuan and others continuously interrogated her for two days and three nights. During this time, the police officers did not allow Liu to sleep and subjected her to punishment in the form of half-squatting for a long time. Liu Limei was too weak physically to stand it and collapsed to the ground several times due to suffering from illnesses including an irregular pulse, gastritis and lumbar disc protrusion. The police officers saw what happened but dismissed it and verbally insulted her personality, and said many things to slander and blaspheme against Almighty God and attack The Church of Almighty God to do forced conversion of her. They further threatened Liu Limei with her children's future and her elderly parents to make her tell them the Church information. They interrogated her for nine days from start to finish with no result.
On July 26, at the request of Liu's family, Shuozhou Public Security Bureau processed the formalities to release Liu Limei on bail and transferred the case to Xinkai Branch of Shuozhou PSB and took the opportunity to extort 50,000 RMB from Liu's family. According to the police, Liu Limei was suspected of the "crime of sabotaging the enforcement of laws by utilizing evil religious organizations" because she believed in Almighty God. During the investigation of the case, Liu was not allowed to leave the local city. She was asked to regularly report to the Xinkai Branch of Shuozhou PSB and write ideological reports and be on call at all times.
Police Had Monitored Liu Limei Closely for Five Years
Before her death, Liu Limei noted in her devotional notes that after her release she was always monitored closely by the police officers from the Xinkai Branch of Shuozhou City PSB. All the cellphones of Liu Limei's family had been monitored all year round, and Liu Limei often saw strange cars in different colors parked near her house and a car would trail her every time she went out. In her workplace, she often saw suspicious people wandering around outside her office and they would immediately hastily get out of the way when she came out of the office. For the next six months, Wang Junwu, director of Xinkai Branch of Shuozhou City PSB, and police officer Liu Runfang routinely went to Liu Limei's workplace to interrogate her about whether or not she was in contact with other Christians, and ordered Liu Limei to immediately report it to them if anyone contacted her. Wang Junwu also instigated Liu Limei's superiors to put pressure on her, resulting in Liu often being reprimanded by her superiors and ridiculed by her colleagues because of her faith in God. She suffered extreme mental pressure and six months later was forced to resign from the role of Emergency Department Director.
Ten months later, the police installed a surveillance camera on the wall of Liu Limei's neighbor's home, monitoring Liu for 24 hours a day. In the following 2 to 3 years, police officers Gao Rihua and Liu Runfang from Xinkai Branch of Shuozhou City PSB often broke into Liu Limei's house for various reasons and interrogated her about her faith and her recent whereabouts. They also warned her not to believe in God anymore, or else she would be arrested again! This caused Liu Limei's family to live under a tense atmosphere. In order to evade police arrest, she was forced to go out and hide every few days.
Due to the prolonged period of high tension and depression, Liu Limei suffered from severe insomnia, and she became reticent and reserved from being cheerful and extraverted as she had been before. Coupled with police abuse during her arrest, Liu's mental health and physical condition worsened increasingly. Two years later, Liu Limei became ill and had to take sick leave.
Liu Limei Was Backed Into a Corner and Committed Suicide
According to Liu Limei's husband, in June 2014, the Chinese Communist government executed another big round of unified arrests of The Church of Almighty God Christians. After hearing the news, Liu Limei left her home again on the 22nd of that month, and hid in a small house of less than 60 square meters in Shanyin County, Shuozhou City.
After discovering that Liu Limei had left home, Gao Rihua interrogated Liu's husband many times about her whereabouts, and also incited his leaders in his work unit to put pressure on him. In order to protect Liu Limei from persecution, her husband never disclosed where she had gone.
Liu Limei suffered extreme mental pressures after hearing this, and felt fearful and restless. She did not dare to go out during the day or turn on the lights at night. She even did not dare to cook for fear that she would be found in the room and be reported. Liu Limei's husband did not dare to readily go and see his wife either because he worried about being tracked by the police. He could only take advantage of rainy weather or his lunch breaks and nighttime to take a taxi and secretly give Liu Limei some daily necessities, each time only staying for around two hours at most. Thus, Liu Limei hid in the small house alone with no one talking to her. She suffered torment, helplessness and fear, which made her emotionally unstable. Due to the prolonged period of fear, Liu Limei turned extremely thin, and it was difficult for her to swallow the food.
Eventually, Liu Limei could not stand the tremendous mental pressure. On November 16, 2014, Liu Limei committed suicide by jumping into a river in Lüliang City, Shanxi Province.
Just a month before Liu Limei's death, officers of the Xinkai Branch of Shuozhou City PSB asked her to report to them, and to write an ideological report and pressed her to give up her faith. And so, a 44-year-old Christian was hounded to her death by the Chinese Communist Party (CCP).