Chinese authorities in the northern region of Inner Mongolia have refused to issue a passport to a prominent human rights lawyer detained in a recent crackdown, effectively banning her from leaving the country.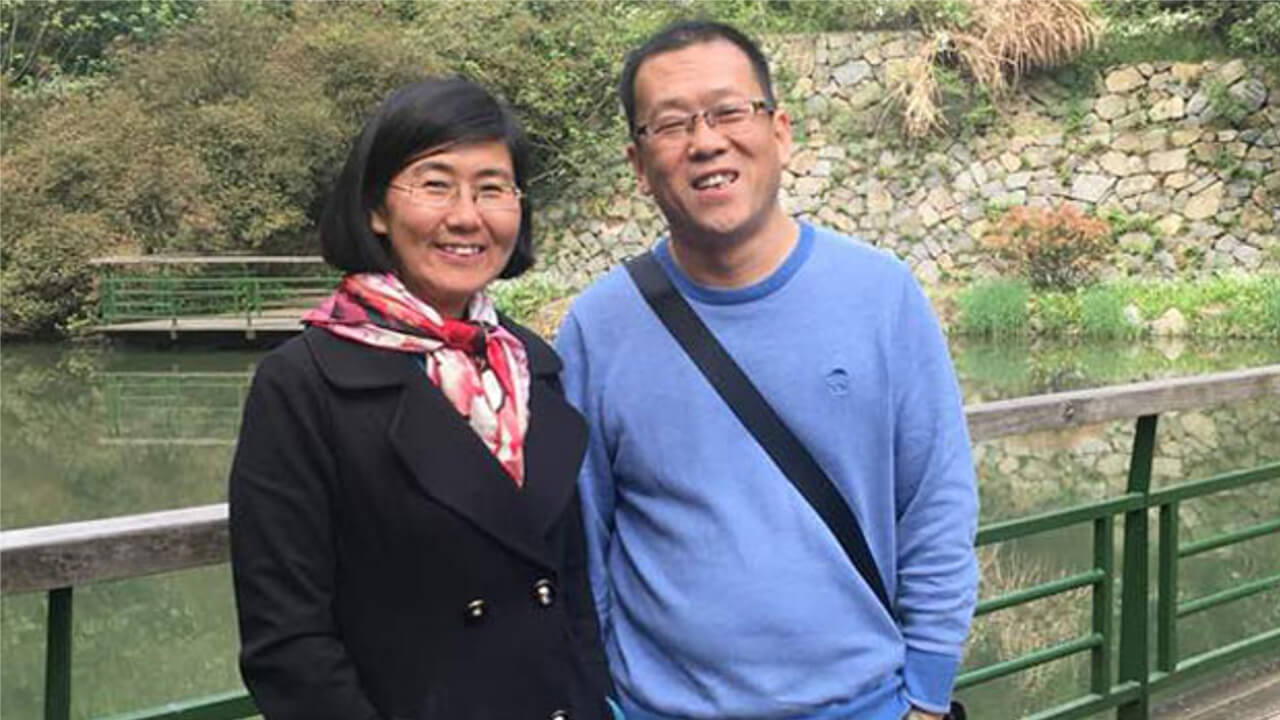 Human rights lawyer Wang Yu and husband Bao Longjun were both detained in a massive nationwide crackdown on rights lawyers and activists that began in July 2015.
They have been prevented from sending money out of the country to finance their son's studies in Australia, and Wang had hoped to take him the money in person.
But she has now been slapped with an effective travel ban by the police-run entry and exit bureau in Inner Mongolia's Hinggan (in Chinese, Xing'an) League, Bao told RFA on Friday.
"The moment she got out her ID card and swiped it, they said 'no way'," he said. "They said they couldn't process her passport application for reasons of national security."
Bao said Wang had hoped to visit the couple's son, Bao Zhuoxuan, who is currently studying in Melbourne after being denied permission to leave China for more than two years in the wake of his parents' detentions.
"The authorities have had our passports all along, and we were hoping to get around that by applying for them," he said.
Bao said the couple are thinking of lodging an administrative complaint, although he is unsure how effective that would be.
"They are afraid of what we might say when we left the country," he said. "There are some things they don't want people overseas to know about."
He said the cases against himself and Wang were "fake" right from the start.
"All of the cases in the July 2015 crackdown [on lawyers and rights activists] were fake; they just wanted to go after human rights lawyers as a group," he said. "They will stop you from leaving the country if they think you [and your work] is a bit sensitive, or if you're not that easy to control."
Repeated calls to the Hinggan League entry and exit bureau rang unanswered during office hours on Friday, while calls to the publicly available Hinggan police department number went unconnected.
Growing use of travel bans
Rights lawyer Chen Rui said "national security" wasn't the real reason for denying Wang a passport.
"This is just an excuse, of course it is," Chen said. "She's not allowed to leave China; she can't even apply for a passport, but how has she harmed national security?"
Travel bans are becoming increasingly common for critics of the ruling Chinese Communist Party, which is cracking down hard on any form of public dissent, direct or implied, under the administration of President Xi Jinping.
In the central province of Hunan, Changsha-based activist Liang Taiping said he had been placed under a travel ban six months ago, and the authorities have yet to respond to his complaints, or requests for more information.
"They never gave me a clear reason why I couldn't leave the country," Liang told RFA. "I only found out about it when they stopped me from going through immigration."
"I told them that I wouldn't do anything illegal, but that I would speak my mind," he said.
Bao Zhuoxuan, also known by his nickname Bao Mengmeng, was just 16 when his passport was confiscated in the wake of his parents' arrest on the night of July 9, 2015, scuppering his plans to pursue an education overseas.
He later tried to escape across the border from the southwestern Chinese province of Yunnan into northern Myanmar in the company of two rights activists posing as tourists, but all three were detained and handed over to the Chinese authorities.
Bao's application for a passport was eventually granted, and he is currently attending university in Melbourne.
But when his parents went to transfer money to Australia for the first time, to meet his expenses, they found that the payment wouldn't go through.
Bao Zhuoxuan's departure in January was part of a plea bargain struck with the authorities that led to his and Wang Yu's "confession" to subversion charges and their subsequent release on "bail," to be held under surveillance as a family.
Wang and Bao once worked for the now-shuttered Fengrui law firm that was the first target of police raids and detentions in July 2015 that broadened into a nationwide operation targeting more than 300 lawyers, law firm staff, and associated rights activists for detention, professional sanctions, house arrest, and travel bans, including for family members.
Source: Copyright © 1998-2016, RFA. Used with the permission of Radio Free Asia, 2025 M St. NW, Suite 300, Washington DC 20036. https://www.rfa.org.