China's health care industry has been hit with a fresh drug safety scandal after the government's drugs regulator withdrew a manufacturing permit for a rabies vaccine.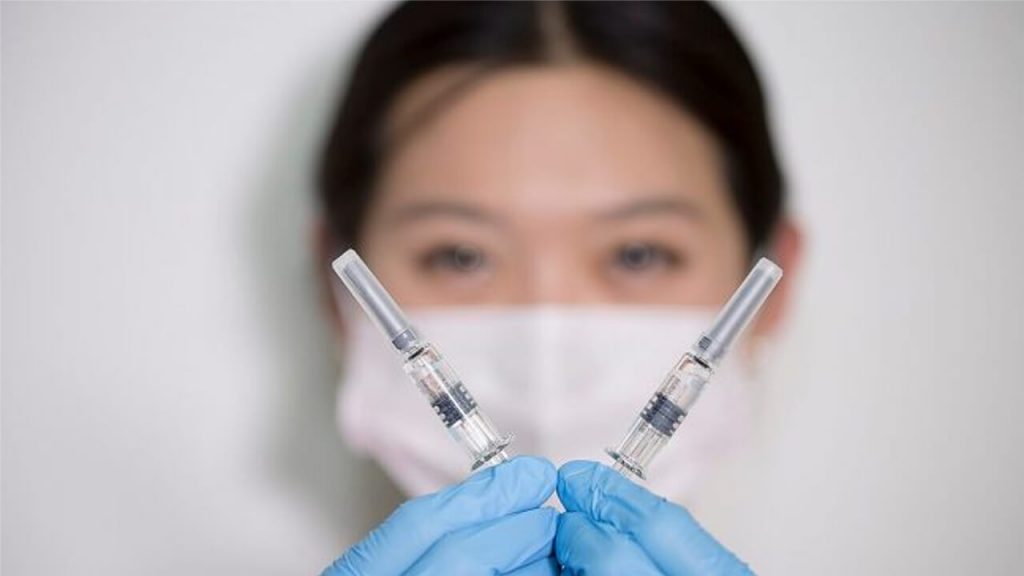 The State Drug Administration announced it was revoking a license awarded to Changchun Changsheng Life Science Co. after finding the company had forged records for its rabies vaccines, just three months after granting it.
The company issued an urgent recall order to distribution teams and end users across China, ordering them to "immediately cease" use of the vaccine and to store any remaining vaccines in sealed locations.
"We will be starting the recall process shortly; please could all organizations cooperate according to the relevant rules on recalls," a July 15 company notice to the Shenzhen Stock Exchange said.
Investigators have been dispatched to company premises in the northeastern province of Jilin to probe the recall in more detail, which is the second major problem with a vaccine made by the company in a year, state news agency Xinhua reported.
"The State Food and Drug Administration disclosed that not all of the batch of vaccines caught in this spot check have been shipped or listed for sale," it said. "All products have now been effectively controlled."
Last year, a batch of the company's combined diphtheria, tetanus and whooping cough vaccine was found to be delivering sub-strength doses.
Repeated calls to Changchun Changsheng's headquarters rang unanswered during office hours on Monday.
Employees who answered the phone at the Jilin Food and Drug Administration and at the State Food and Drug Administration in Beijing declined to comment when contacted by RFA.
A string of scandals
Under current Chinese law, the vaccination of children is compulsory for many illnesses, but a string of health scandals involving unsafe storage practices has left hundreds of families seeking compensation for harm done to their children.
Last year, a group of human rights lawyers warned in a letter to China's parliament, the National People's Congress (NPC) that more vaccine scandals were likely in the pipeline.
The government amended official guidelines on the management of vaccine supply chains to ban the use of middlemen, and clamped down on their safe storage and administration, after police detained more than 130 people in connection with Shandong-based illegal vaccine sales transactions across the country in 2015.
A doctor surnamed Wu from the southern province of Guangdong said rabies vaccines can mean the difference between life and death for those immunized with them.
"These vaccines make up around a quarter of the entire domestic market in pharmaceuticals … and if you catch [the rabies virus] and the illness is allowed to develop, there is a 100 percent mortality rate,"
Wu said, adding: "And that death will be extremely painful."
"So [selling inadequate vaccines] is really tantamount to murder," he said.
Wu said Chinese-made antibiotics are also well-known for being less effective than imported ones.
"In the past, we all thought it was because of antibiotic resistance, but thinking about it now, it is very likely due to fraud on the part of the manufacturers," he said.
'Great depth of hatred'
Shandong resident Wang Hailan, whose son was left crippled in 2010 after being given a flu vaccine made by the company, said her family is struggling to pay medical bills incurred during the past eight years.
"The vaccine my son was given was an influenza vaccine made by Changchun Changsheng," Wang said in a recent interview. "There is a great depth of hatred for them among the victims of tainted vaccines."
"They have caused untold harm to our kids; they have acted entirely without conscience," she said. "My son was left unable to walk within two days of receiving the vaccine; he can walk now, but he has extensive harm to his internal organs."
Wang said she was jailed by the authorities in August 2015 for "picking quarrels and stirring up trouble" after she tried to lodge a formal complaint against Changchun Changsheng with the authorities in Beijing.
Changchun Changsheng's vaccines make up around one quarter of the Chinese vaccine market. They began producing their freeze-dried human rabies vaccine in 2012, which made the company around 210 million yuan in sales by 2014. In 2017, the company's reported income topped 1.5 billion yuan.
Meanwhile, Wang Zhen'e, a resident of the central province of Henan, said her nephew was also left disabled after he received a vaccination against hepatitis B.
"I think the people who made that vaccine and harmed people should be executed; a death by a thousand cuts would be too good for them," she said. "They're not harming just anyone; they are harming children, which is to say they are harming everyone in the country."
"They are utterly evil."
Call for safety measures
Human rights lawyers including Wang Shengsheng warned the NPC in March 2017 that there remained "a very serious problem" with vaccine safety, following extensive, independent research.
Wang Shengsheng predicted that "harms and losses will occur every day in China," and called for tighter safety measures to lower the risks associated with vaccines.
Activists say that one of the biggest obstacles to winning compensation for families affected by tainted vaccines is the need to show clear proof that the vaccines caused the deaths or illnesses of the children concerned, even when suppliers have been found in breach of safety guidelines.
The Shandong scandal first became public in April 2016, with the arrest of two businesswomen in the eastern province of Shandong.
As the news broke, reports of deaths and health problems began to emerge from parents of recently vaccinated children across China, many of whom face financial ruin from the medical bills associated with the harm done by vaccines.
Two pharmacists, Pang Hongwei and Sun Qi, were jailed on Jan. 24 for 19 years and six years respectively after being found guilty of "illegal business operations" by the Jinan Intermediate People's Court in Shandong, but parents of children affected by the vaccines said the sentences were too lenient.
The World Health Organization (WHO) has also called for stronger regulation of private-sector vaccines in mainland China.
Source: Copyright © 1998-2016, RFA. Used with the permission of Radio Free Asia, 2025 M St. NW, Suite 300, Washington DC 20036. https://www.rfa.org.