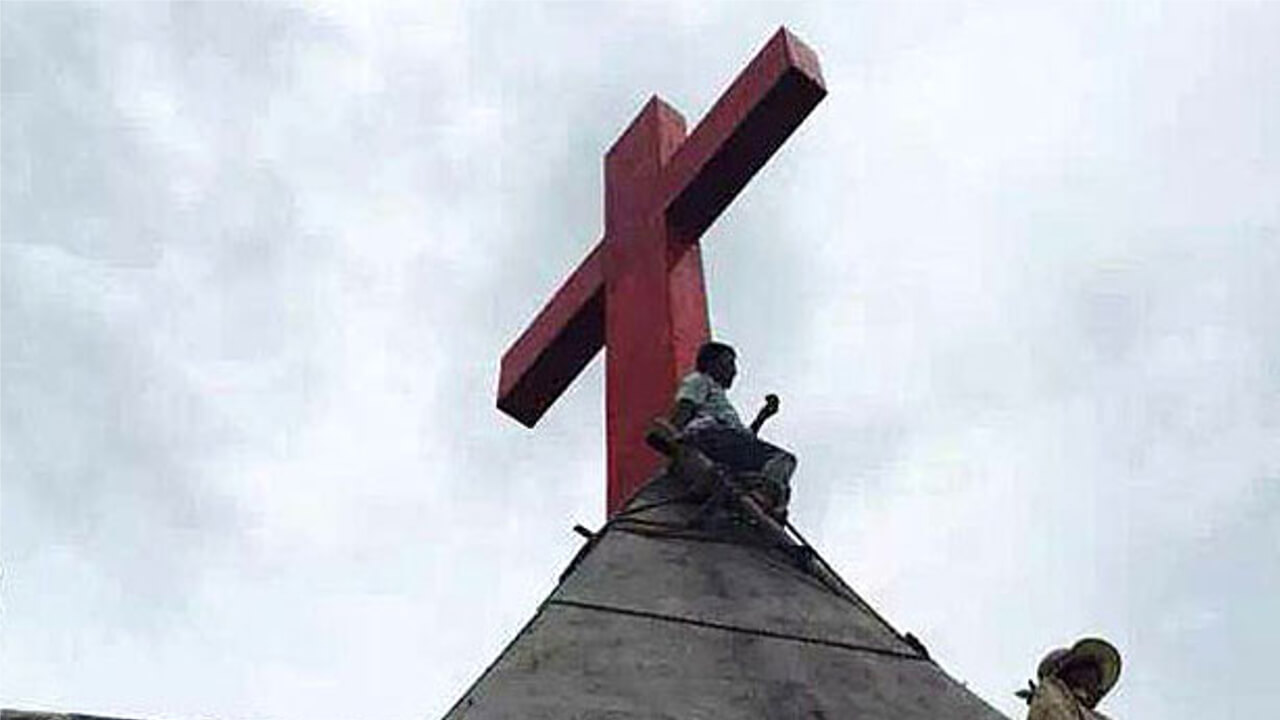 Authorities in the southwestern Chinese province of Yunnan have jailed a group of Protestant Christians for up to 13 years for involvement in an "evil cult," their lawyer said on Thursday.
The Yun County People's Court near Yunnan's Lincang city handed down a 13-year jail term to Ju Dianhong, 12 years to Liang Qin, and four years to Yang Shunxiang, defense attorney Xiao Yunyang told RFA.
Shorter jail terms were also handed down to Zhang Hongyan, Zi Huimei and Zhang Shaocai, the lawyer said.
The six Protestant church followers had been found guilty of "using an evil cult to organize to undermine law enforcement," he said.
"The judges in Yunnan were really evil," Xiao said. "They didn't pay any attention to the arguments that no illegal acts had been committed, and that there was no harm of any kind to society."
He said the defendants, who have denied being part of a controversial house church group called the Three Grades of Servants, have said they will appeal the sentences.
The sentences come amid a crackdown in Yunnan on the Three Grades of Servants group, which has been designated as a dangerous cult by the ruling Chinese Communist Party.
Some 200 Christians have been detained in the province and falsely accused of being members, according to the U.S.-based Christian rights group ChinaAid.
'Do good deeds'
Ju told the the court during her trial that she has nothing to do with the Three Grades of Servants church.
"I am a Protestant Christian believer, and I believe in Jesus," Ju said. "None of my evangelism has contravened any of the principles in the Bible, and my beliefs do not constitute an evil cult."
"I never preached about the Day of Judgement, and all of my books are available in the Three Self Patriotic Association [of government-backed churches bookstore.]," Ju said. "All I ever wanted to do was resolve conflict and do good deeds."
Defendant Liang Qin meanwhile denied taking part in the Three Grades of Servants cult, saying she has never committed a crime, nor caused any harm to society.
She also denied following the teachings of sect founder Xu Shuangfu's group, which has been targeted by Beijing as an evil cult second only to the Buddhism and qigong-based Falungong.
Xu has been arrested more than 20 times and has spent more than 20 years in prison. His group claims millions of followers.
Lawyers threatened
Yunnan authorities also notified the detainees' defense lawyers that they are suspected of "illegally" defending their clients and that their licenses to practice will be subject to review, they said.
Defense attorney Li Guisheng told RFA in a recent interview that lawyers representing a similar group of Christians in Yunnan's Fengqing county had had their status as defense lawyers revoked by the court ahead of their clients' trial.
"Yun county and Fengqing county are acting together on this," Li said. "The families went and hired another six lawyers, but the court revoked their status too, just before the trial."
"There are two rights at stake here, the right of the clients to a legal defense, and the right of the lawyers to carry out their profession," he said.
One of the revoked attorneys, Fan Shiwen, confirm the report.
"According to my knowledge, there aren't any lawyers involved in the case now," Fan said. "The authorities are doing this because they know that the lawyers will be able to prove in court that their clients have done nothing illegal."
Meanwhile, the Yunnan High People's Court rejected appeals from Li Shudong, Li Meihua, and Peng Zhenghua, who were sentenced last June in Yunnan's Shaotong on charges related to participation in an "evil cult."
"We have had a decision in the appeals in the Shaotong case. They were rejected," Xiao said.
Religious persecution
ChinaAid president Bob Fu meanwhile said the crackdown in Yunnan is a form of religious discrimination and persecution.
"This is a historical, massive case of pure religious persecution against peaceful, independent house church Christians," Fu said in a statement on his group's website.
"The large number of arbitrary arrests and extremely harsh, long sentences imposed on these young church leaders under the guise of being 'anti-evil cult' shows that [Chinese President] Xi's regime has no interest in respecting its citizens' freedom of religion or belief."
"We call upon the Chinese leaders to immediately release these leaders and make proper amends to those who have been arbitrarily detained and tortured," Fu said.
Source: Copyright © 1998-2016, RFA. Used with the permission of Radio Free Asia, 2025 M St. NW, Suite 300, Washington DC 20036. https://www.rfa.org.