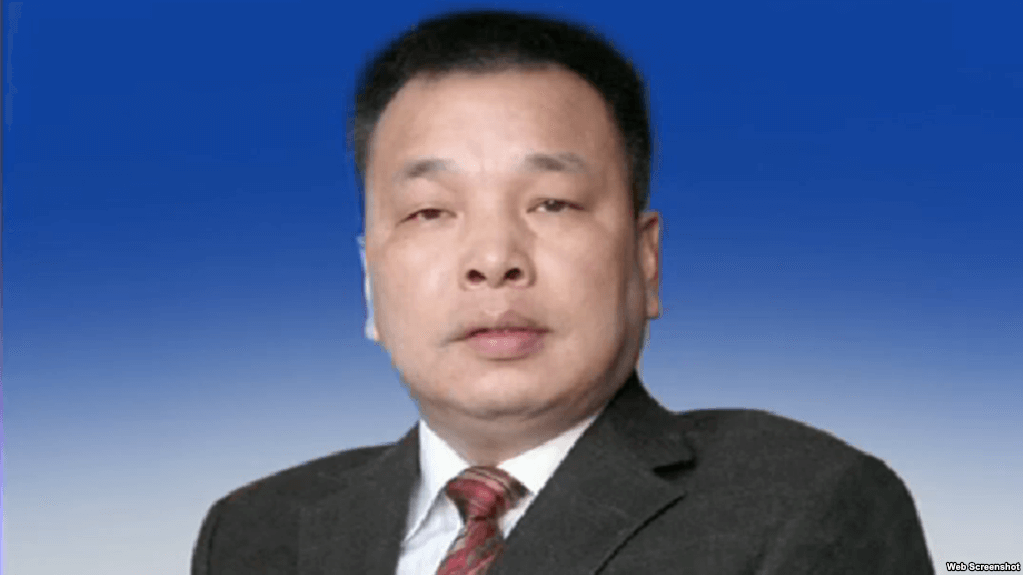 Authorities in the central Chinese province of Hunan have placed a prominent freelance journalist and associates under criminal detention, RFA has learned.
Chen Jieren, his brother Chen Weiren and associate Deng Jiangxiu were placed under criminal detention on Nov. 12 on suspicion of "picking quarrels and stirring up trouble," "extortion" and "concealing a crime," Chen's lawyers said.
Chen was first taken away from his home in Hunan's Shaoyang city in July, and placed under investigation by the State Supervisory Commission set up by President Xi Jinping in March. Six other people are being investigated as part of the same case.
Chen Weiren's defense attorney, who gave only his surname Yan, said none of the detainees have been allowed to see their lawyers, as the case is under investigation by the agency, which has been criticized by rights groups as placing detainees at risk of torturing and forced confessions.
"We can't meet with [our clients] because they won't let us," Yan said. "The case is being investigated by the State Supervisory Commission right now, and they won't allow us to meet with them … or to read the case files."
"We applied to be allowed to meet with them, but were refused," he said. "They have detained three of Chen Jieren's brothers, as well as his wife."
"To be honest, you know as much as we do about the case," Yan said.
Hunan rights activist Yuan Xiaohua said the authorities are using Chen's business practices to retaliate against him over his rights work.
"It's pretty easy for them to find something to pin on him, and this is a very sensitive case, so they won't let him see a lawyer," Yuan said. "They have also been threatening and intimidating his family."
"This is a pretty well-established modus operandi."
Complaints against high officials
Calls to the Hunan provincial police department rang unanswered during office hours on Wednesday.
Chen Jieren's detention came after he filed a complaint against Shaoyang municipal party secretary Deng Guangya on June 25, calling for him to be removed from office.
He had also written an article criticizing the conduct of provincial party official Xie Jianhui.
State news agency Xinhua has accused Chen of using officials' fear of his reporting to extort money from them, and state media have aired video footage of him "confessing" to losing his moral fiber after leaving his job in the ruling Chinese Communist Party-backed media behind.
"I abused my own influence and the trust of my social media followers," the agency quoted Chen as saying. "I used wording that evoked fairness and justice to cheat my readers; to deceive the people," his "confession" said.
"I am a classic example of a fake guy on the internet," the agency quoted Chen as saying.
It accused Chen of profiting from the fear he engendered in officials, as a freelance journalist, warning that "ordinary citizens can only use legal channels to exercise their right to criticize [the government] … and as whistle blowers."
Lodging a complaint against a government official isn't technically a criminal matter in China.
But journalists, academics and academics are increasingly being detained by the ruling Chinese Communist Party in recent months on the basis of their speech, activists say.
Since graduating from Beijing's prestigious Tsinghua University Law School, Chen worked for a number of top publications in China, including Southern Weekend, China Youth Daily, Beijing News and the People's Daily newspapers.
Reported by Wong Siu-san and Lee Wang-yam for RFA's Cantonese Service. Translated and edited by Luisetta Mudie.
Source: Copyright © 1998-2016, RFA. Used with the permission of Radio Free Asia, 2025 M St. NW, Suite 300, Washington DC 20036. https://www.rfa.org.