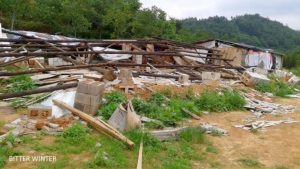 The dwellings at a Buddhist gathering place in Kunming city were demolished by the Chinese law enforcement, dispersing dozens of Buddhists.
At 2 o'clock on the afternoon of June 2, 2018, over 40 Buddhists were reciting scripture in a tent on a small mountain in Panlong district, Kunming city, Yunnan Province. Suddenly, over 30 law enforcement officers from the local Bureau of Culture, Religious Affairs, and a local police stormed in and arrested everyone on site, claiming "someone had reported that they were holding an illegal gathering." One Buddhist was injured in the waist area during the arrest. Afterward, the police seized a vehicle full of scripture (including the Diamond Sutra and the Brahmajala Sutra), pots and pans, and other household items. The arrested Buddhists were all taken to Ciba police station for interrogation.
According to informed sources, as early as one week before the arrest, the government dispatched officers to stake out the area. After the Buddhists were released, local urban management personnel arrived at the mountain and demolished two dwellings, claiming the buildings "violated regulations" and "hadn't obtained government approval." A Buddhist source further disclosed that the authorities had already investigated one abbot.
It is reported that in September 2017, more than 50 Buddhists from Guangzhou city, Hubei Province, and other areas spent over one million RMB to buy the mountain. They built four makeshift shelters and tents to carry out Buddhist activities. Every day, 30 to 100 people came to recite scripture. The frequent comings and goings of Buddhists aroused the attention of the local government. Currently, five or six Buddhists continue to watch over the mountain. The other arrested Buddhists have returned to their homes after their release.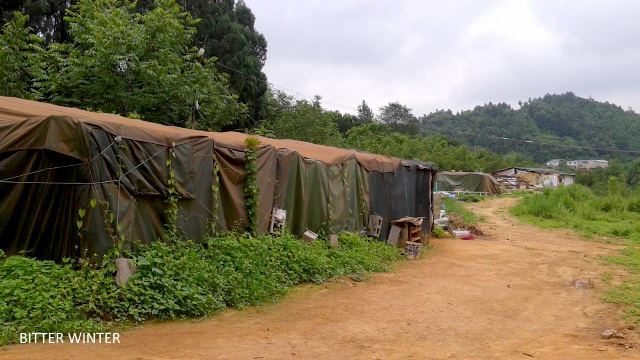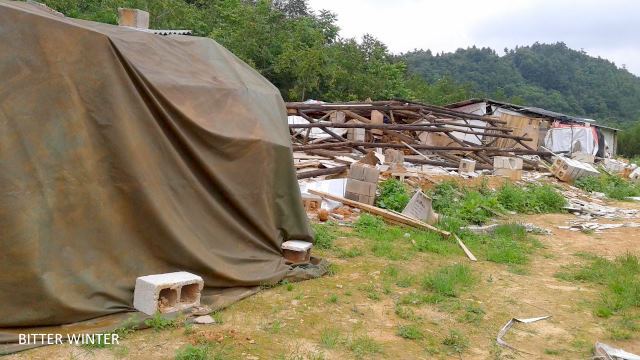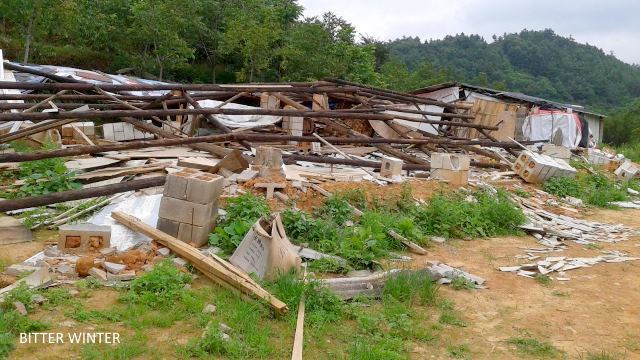 Source: BITTER WINTER / Hu Ke