Authorities in the central Chinese province of Hunan have placed under house arrest the friends and family of Li Wangyang, a veteran labor activist who died in police custody six years ago, RFA has learned.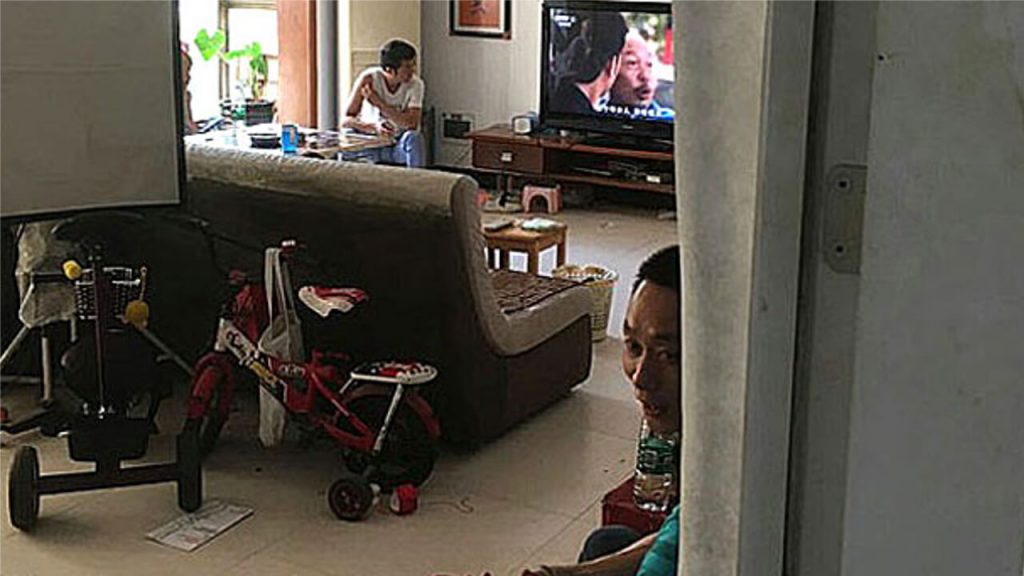 Chen Yuhua, a rights activist who has campaigned for a transparent inquiry into Li's alleged "suicide" under police guard in hospital, said his home in Hunan's Shaoyang city was being watched by several state security police officers and local officials.
"They started watching me on May 31, and they have been in my home since June 4," Chen said. "I am under restrictions. They are right next to me … some police and some from the residential district office."
Li's sister Li Wangling and her husband Zhao Baozhu were also under close surveillance during the anniversary of the activist's death, and had been prevented from commemorating Li on Wednesday, Chen said.
"They had planned [to go to commemorate Li] but they were unable to carry it out," he said. "They were stopped and asked to get into a vehicle by the state security police."
"The state security police are standing guard outside their door. [Li Wangling] sent out a message on WeChat," he said.
A number of Li's friends were also under house arrest, including Yi Zheng'an, Ouyang Jinghua, and Zhu Chengzhi, sources told RFA. Calls to their cell phones rang unanswered on Wednesday.
Rights activist Zhang Shanguang said Li Wangling and husband Bao were incommunicado.
"Under normal circumstances, we would be able to get hold of them, but the fact that I can't today definitely has to do with the current [political] atmosphere, and the fact that they are probably being restricted by the government," he said.
Politically sensitive
Zhang said the Hunan provincial authorities treat the anniversary of Li's June 6, 2012 death in a similar manner to the politically sensitive anniversary of the Tiananmen massacre on June 4, 1989.
"They step up security and surveillance to a very high degree," he said. "We're not allowed to mark it in any way."
A Chinese police investigation into Li's death upheld an earlier verdict of suicide, in spite of widespread public doubts over the claim that the severely disabled 62-year-old hanged himself.
Relatives, friends, and rights groups called into question several details of both circumstance and timing which they say point to the possibility of foul play, including photos posted to social media that showed Li's feet touching the floor.
Police took away Li's body after his death was discovered and kept it in an unknown location, Li's relatives said.
"All of our evidence points to this being made to look like a suicide," Zhang said. "But the political pressure keeps mounting, so there is less and less opportunity [to speak out about it]."
"Ordinary people like us have no way to find out what really happened."

Far-reaching clampdown
Shaoyang resident Hu Jianming said the security clampdown seemed to be more far-reaching than in previous years.
"The state security police never sought me out in previous years, but this year, they contacted me … to warn me to watch my step," Hu said. "There are certain activities at certain times that we can't take part in."
Dozens of activists gathered outside Beijing's representative office in Hong Kong on Wednesday to call for a full and transparent inquiry into Li's death.
Li's death came as Chinese authorities moved to crack down on dissidents and rights activists around the country, in a bid to prevent any public memorials on the 23rd anniversary of the June 4, 1989 bloodshed.
Li, a former worker in a glass factory, was jailed for 13 years for "counterrevolution" after he took part in demonstrations inspired by the 1989 student movement in Beijing, and for a further 10 years for "incitement to overthrow state power" after he called for a reappraisal of the official verdict on the crackdown.
He was blind in both eyes and had lost nearly all his hearing when he was finally released from prison in May 2011, his family said.
Source: Copyright © 1998-2016, RFA. Used with the permission of Radio Free Asia, 2025 M St. NW, Suite 300, Washington DC 20036. https://www.rfa.org.