An outspoken democracy activist and retired university lecturer who has repeatedly criticized the ruling Chinese Communist Party and President Xi Jinping has been detained by police.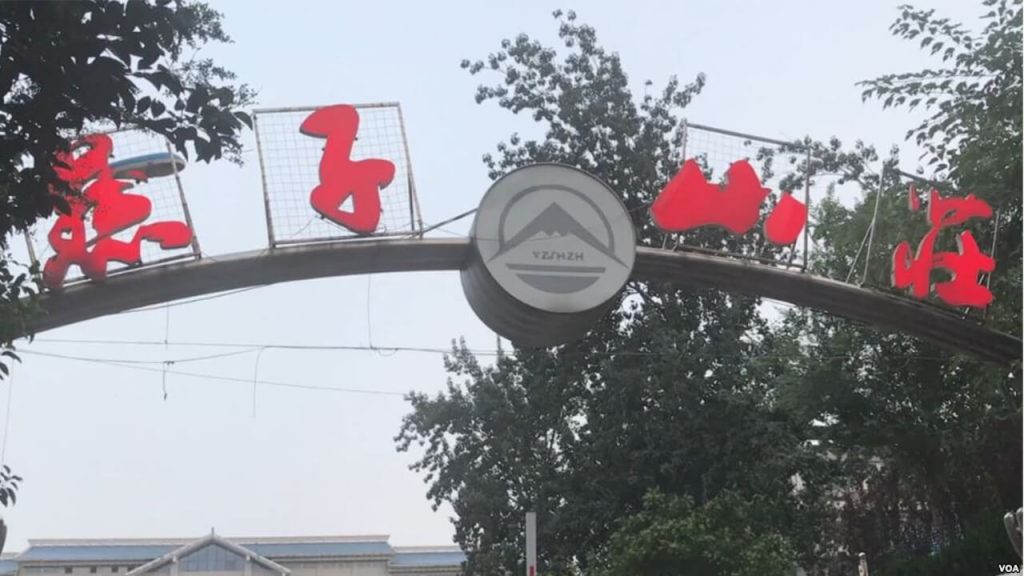 Former Shandong University lecturer Sun Wenguang, 84, was taken away by police who burst into his home and interrupted a live interview with Voice of America (VOA) TV on Thursday.
As he began to answer a question about President Xi's overseas investment strategy, Sun was forced to break off as the police officers arrived at his home.
"Here they are again, the police, seven or eight of them," Sun is heard saying on a recording of the interview.
"You should listen up," he tells them. "Ordinary Chinese people are very poor, so we shouldn't be throwing our money at African countries; this won't help our nation."
Shortly after that, Sun is forced to break off, however.
"Let me tell you, it's illegal for you to come to my home," he is heard telling the police officers. "I have my freedom of speech!"
Sun has been incommunicado since the incident. Calls to his phone were cut off before anyone answered, with indistinct voices in the background, or rang unanswered.
Sun's friend Li Hongwei confirmed that he had been detained by police in Jinan, capital of the eastern province of Shandong.
"I heard he was taken away by the Jinan police department at around 9:00 p.m. yesterday," Li said on Friday.
Li said the detention was likely linked to the content of the VOA TV interview, but also recent articles that Sun had published online.
"I heard that it was because of a few articles he wrote," he said.
Li said Sun and his wife are now believed to be under residential surveillance at the Yanzi Resort in the hills outside Jinan.
"His phone line is being monitored, as is mine," he said. "The Jinan municipal police department have him under round-the-clock monitoring and surveillance," he said. "Every time he is placed under residential surveillance, that's where they hold him."
An officer who answered the phone at the police department at Shandong University, Sun's former employer, said they didn't know about his detention.
"Everyone is on vacation right now, so we don't know anything about this," the officer said.
Calls to the retirement office of the university, and to the nearby police station, rang unanswered during office hours on Friday.
Government critics
Jinan rights activist Cheng Yunqin confirmed that Sun is being held at an out-of-town guesthouse.
"He and his wife were both taken away to the Yanzi Resort," Cheng said. "We can't get in touch with them. The police usually take over his cell phone in such situations."
"Based on previous experience, I'd say he's probably safe, though."
Journalist Liu Kaiming said the authorities are particularly keen to crack down on government critics who give interviews to overseas media.
"It's actually very rare to hear of people bursting in when someone's giving an interview like that," Liu said. "There is now very, very little room for any kind of free speech, and a big threat to personal freedom [when people do speak out]."
"People need to be very careful when giving overseas interviews," he said.
Sun's outspoken views resulted in a jail term during the political turmoil and violence of the Cultural Revolution (1966-1976) under late supreme leader Mao Zedong.
Sun was among countless intellectuals and professionals in that era locked up in "cow-pens" while their jobs were taken over by the "revolutionary masses."
Source: Copyright © 1998-2016, RFA. Used with the permission of Radio Free Asia, 2025 M St. NW, Suite 300, Washington DC 20036. https://www.rfa.org.