In the past few years, the coastal eastern province of Zhejiang has significantly increased the concentration of cameras to ensure that everyone is monitored 24/7.
by Zhao Mingzhe
China has built a vast surveillance state with over half a billion cameras dotting every corner of its cities and villages with the help of the rapidly expanding Skynet and Sharp Eyes projects. Through facial recognition and other artificial intelligence systems, the CCP aims at monitoring and identifying each and every of its 1.4 billion residents anywhere they are in the country.
As the birthplace of the infamous Fengqiao Experience – a Mao-era method for using massed groups of citizens to monitor and reform those labeled as "class enemies – Zhejiang Province is at the forefront of constructing the big data surveillance system.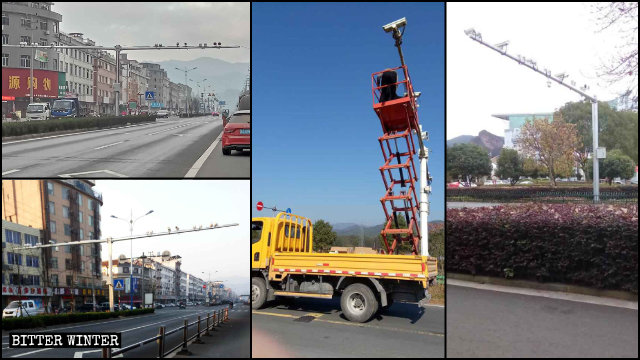 The inescapable, omnipresent surveillance network
According to publicly available information, by the end of 2018, the government of Zhejiang has installed 2,529,000 pieces of surveillance equipment, covering 99.73 percent of major public areas in the province. Also, more than 300,000 grid administrators have been employed to monitor the residents of the province's 69,000 grids – divisions of residential neighborhoods, created by the state in 2018 across China for closer surveillance of people.
In 2019, governments of localities administered by the prefecture-level city of Jinhua reported having installed surveillance cameras along more than 10,000 roads. In the city's Technological and Development Zone, 10,724 surveillance cameras have been fitted before October last year, and more continue to be added. Facial recognition equipment is planned to be installed at all major public places.
A government source told Bitter Winter that the Jinhua city authorities are planning to establish a surveillance system to ensure that "nothing happens in the city without them capturing it." Meaning, that each street, residential area, and all other public sites, including places of worship, as well as all exit and entry points, like bus and train stations, the city's two airports, waterways, and expressways, will be under 24/7 surveillance.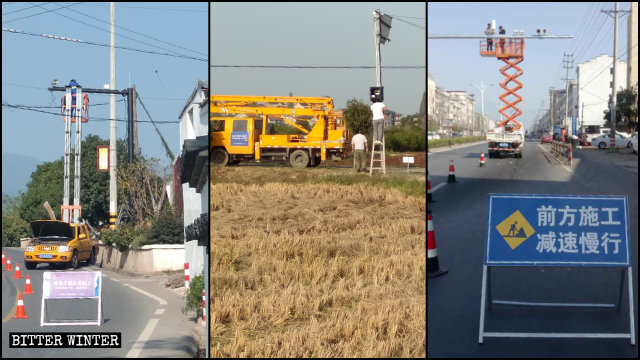 Residents' privacy violated
A worker from Zhejiang's Taizhou city in charge of fitting surveillance cameras revealed to Bitter Winter that the local government plans to install at least 740 HD cameras at the cost of 3,700,000 RMB (about $ 536,500) along the main roads (excluding expressways) in one of its southeastern counties with a population of 45,000. The project is expected to be finished by February. "Cameras will be installed at each entry point in every county's village so that the government could monitor everyone who lives there," the worker said. "These high definition cameras can capture objects within 100 meters. Even people in vehicles can be seen clearly. The collected images will be transmitted to the public security system." He added that in 2019, the county also installed 175 surveillance cameras along the 30 kilometers of surrounding greenways and parks.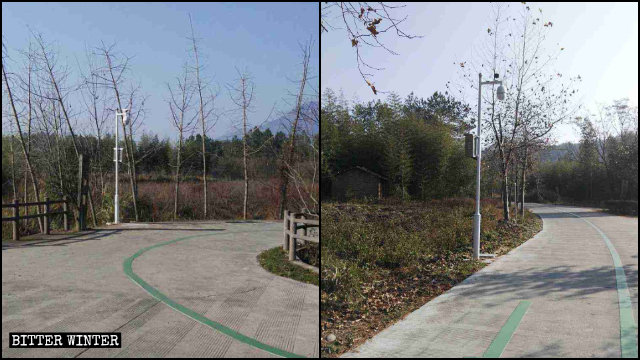 "Every electric pole in the village now has a 360-degree surveillance camera and at least four regular ones. Some poles even have seven cameras," a county resident complained. "Surveillance cameras have been installed at every intersection of each village, even in schools, and along streets and greenways. We, common people, have been deprived of privacy, and we have no freedom, it feels like living in prison."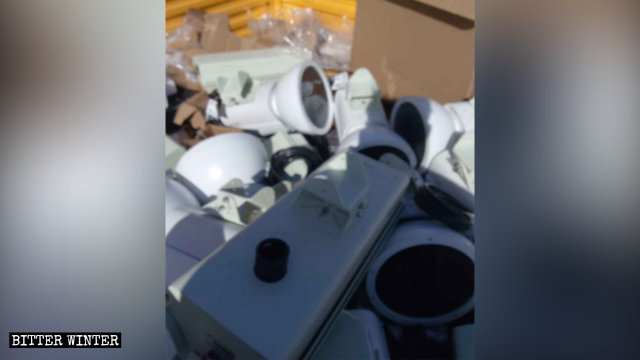 Digital technology to stifle dissent, control people of faith
As part of the CCP's stability maintenance measures, digital surveillance is also widely used to monitor petitioners, dissidents, Uyghurs, and other ethnic minorities, as well as people of faith, primarily members of the persecuted religious groups.
A civil rights activist from Zhejiang's Hangzhou city, a petitioner with more than 30 years of experience, told Bitter Winter that the government had installed an HD surveillance camera last year opposite his house to monitor him. Subsequently, on October 1, police officers and local officials intercepted him when he left home in his car and forbade him to leave town.
A member of The Church of Almighty God said that two HD cameras had been installed at the gate of her house in September 2019, and four additional ones were later fitted in the street next to her home. She is now under constant surveillance, and she is prevented from meeting her fellow believers.

Source: Bitter Winter