Zoom employees disrupted meetings where China was criticized, and even framed CCP critics by posting child pornography from their accounts, U.S. Government says.
by Marco Respinti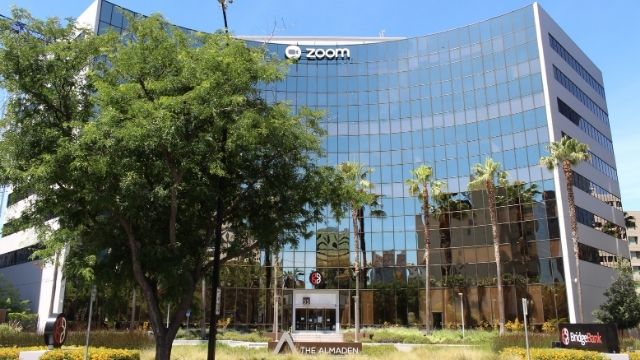 June 4, 2020 was the 31st anniversary of the Tiananmen Square carnage. Several conferences were planned in the U.S., but due to the COVID-19 pandemic, they had to move online. When June 4 came, the organizers felt that something was wrong. Some of the events' participants abruptly showed images of child pornography or slogans praising terrorism. Even when this did not happen, events were interrupted by Zoom and the accounts of the organizers were terminated.
Soon it became obvious that this was not coincidental, but part of a CCP plot to prevent the events from happening—a plan using as agents Zoom employees. On June 11, Zoom issued a public apology, acknowledging that Chinese authorities had contacted them since May about the Tiananmen meetings, stating that any participation by Chinese citizens would have been illegal under Chinese law. Zoom claimed that, since they cannot prevent any specific participant from attending a meeting, they canceled the whole meetings to comply with the Chinese requests, but canceling the accounts of the organizers had been a mistake.
The U.S. Department of Justice, however, was not happy with the explanation, and launched its own investigation. Last week, the Department announced that an arrest warrant was unsealed in a federal court in Brooklyn, charging "Xinjiang Jin, also known as 'Julien Jin,' with conspiracy to commit interstate harassment and unlawful conspiracy to transfer a means of identification." Although Jin's employer was only identified as "Company-1" in the Department's report, Zoom acknowledged that the investigation was indeed about them.
According to the Department of Justice, Jin, a Zoom employee based in China, "served as Company-1's [Zoom's] primary liaison with PRC [People Republic of China] law enforcement and intelligence services. In that capacity, he regularly responded to requests from the PRC government for information and to terminate video meetings hosted on Company-1's [Zoom's] video communications platform.  Part of Jin's duties included providing information to the PRC government about Company-1's [Zoom's] users and meetings, and in some cases, he provided information—such as Internet Protocol addresses, names and email addresses—of users located outside of the PRC. Jin was also responsible for proactively monitoring Company-1's [Zoom's] video communications platform for what the PRC government considers to be 'illegal' meetings to discuss political and religious subjects unacceptable to the Chinese Communist Party (CCP) and the PRC government."
We are accustomed to scandals, but this one is extreme. According to the Department of Justice, Zoom used "systems in the United States to censor the political and religious speech of individuals located in the United States and around the world at the direction and under the control of officials of the PRC government."  The Department also confirms that Jin and other Zoom employees fabricated evidence of violations of Zoom's terms of service, including posting "child pornography" and propaganda "supporting terrorist organizations," to ban from Zoom users who were commenting on "political and religious" topics in terms critical of the CCP.
Zoom answered that, upon learning of the American investigation, it had fired Jin and placed employees who cooperated with Jin on "administrative leave pending the completion of our [the company's internal] investigation."
Obviously, this is not good enough. We have learned that Zoom regularly cooperates with the CCP, monitors contents critical of the CCP from Zoom users "around the world," and even frames its own clients using child pornography and other objectionable content falsely posted in their name.
Zoom's answer is that it was not Zoom as a company that was responsible for this outrageous behavior, but some rogue employees. In fact, Jin was anything but "rogue." He was appointed "Security technical leader" by Zoom, in compliance with the desires and indications of the CCP, and his job was precisely to prevent Zoom meetings from damaging the CCP.
Zoom's founder and CEO, Eric Yuan, was born and raised in China, where he earned his B.A. and master's degrees, although he later moved to the U.S. and became an American citizen. Was Yuan personally involved in the deal with the CCP? Is the deal still active, even after Jin has been exposed and fired? Are we, as critics of China, monitored on Zoom, with our data sent to the CCP? Will somebody post child pornography and claim we did it, next time we disturb the CCP on Zoom?
Source: Bitter Winter