Local governments across China urge to create "model" towns or villages without residents who are members of religious groups labeled "heterodox teachings."
by Gu Xi
The Shaoxing city government in the eastern province of Zhejiang announced on its website at the beginning of the summer that 50 percent of villages and communities in the city's Keqiao district would be xie jiao-free by the end of June. Meaning, that the number of members of banned religious groups residing in these localities is reduced by at least 90 percent, or they are eliminated completely after appropriate indoctrination and propaganda measures have been implemented. Last year, 19 villages were proclaimed "no-cult" in the district, which strives to become one of the "100 counties, 1,000 townships, and 10,000 villages free of xie jiao." This project was launched nationwide in 2014 by the central government institutions in charge of anti-xie jiao work to aid in implementing the CCP's plan to eradicate all banned religious groups.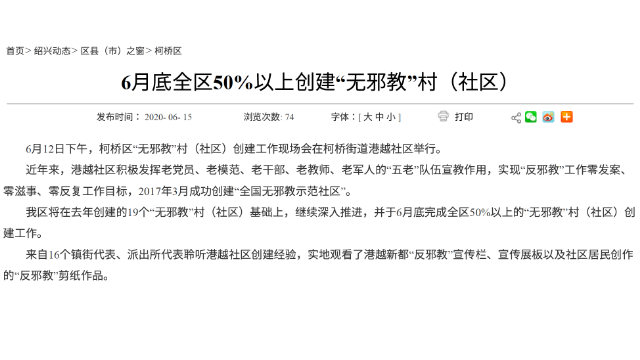 Lists of xie jiao, often misleadingly translated as "evil cults," were first created in the late Ming dynasty (1368-1644). They were reintroduced in 1995 by the CCP, which regards all independent religious movements, especially those growing rapidly, hostile to its regime. Being active in a xie jiao is a crime, punishable by article 300 of the Chinese Criminal Code with a jail penalty of three to seven years "or more."
At the top of the xie jiao list are Falun Gong and The Church of Almighty God (CAG). In 2019, at least 26,683 CAG members and 3,582 Falun Gong practitioners were harassed, while 6,132 and 6,109, respectively, were arrested.
Following President Xi Jinping's directive that "opposing xie jiao is important for national security, as well as to win over the will of the people," anti-xie jiao campaigns are treated as a major prerequisite to maintain state security.
Some documents accessed by Bitter Winter that have been issued by authorities in Guangdong and Fujian provinces detail various aspects of establishing xie jiao-free communities. Those include organizational changes within government institutions and crackdowns on religious groups, transformation through education of their members, and propaganda to manipulate public opinion.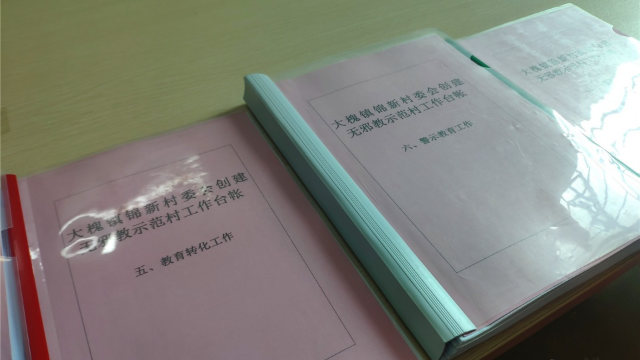 The documents demand to incorporate achievements in the anti-xie jiao field by local officials into their work assessment and general performance by grassroots Party organizations or grid administrations. Full- or part-time anti-xie jiao teams are encouraged to be formed in localities to ensure systematic crackdowns on banned religious groups.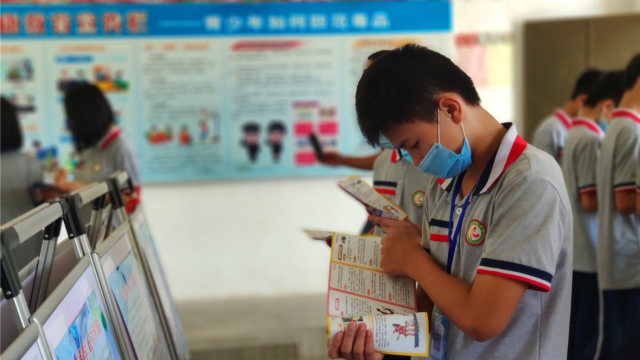 Local governments are also demanded to establish incentivized tip-off systems and form groups of citizen informers to patrol communities and carry out active surveillance of believers. Identified members of banned religious groups are "transformed through education" in personalized "classes," ensuring that all Falun Gong practitioners and more than 90 percent of CAG members are transformed.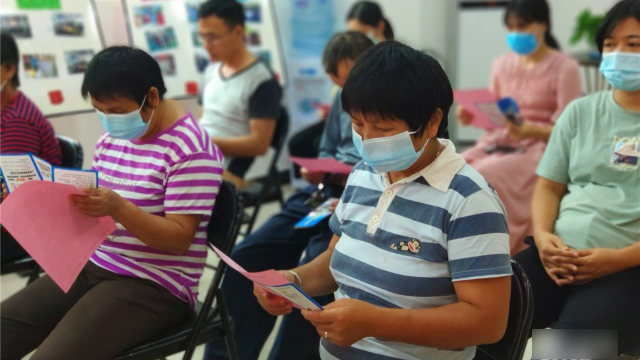 To achieve these goals, members of banned religious groups face long-term indoctrination and high-pressure surveillance even after they are released from detention until they sign three statements—guarantee, repentance, and criticism—promising to renounce their faith. Unable to endure such physical and mental torment, some believers take their lives.
The documents also foresee regular propaganda activities to indoctrinate the population, ensuring that most of them are informed about the "dangers" posed by xie jiao.
Hanzhai village in Yongcheng, a county-level city in the central province of Henan, has been named a xie jiao-free area. Specially created propaganda venues, as well as anti-xie jiao signs and banners, are ubiquitous in the village.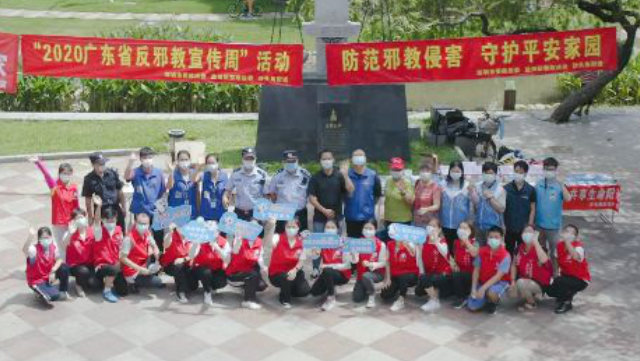 "After my family heard messages about banned religious groups on loudspeakers in the village, they started pressuring me to give up my faith out of fear that I may be arrested, and they will be implicated," a CAG member from Hanzhai told Bitter Winter.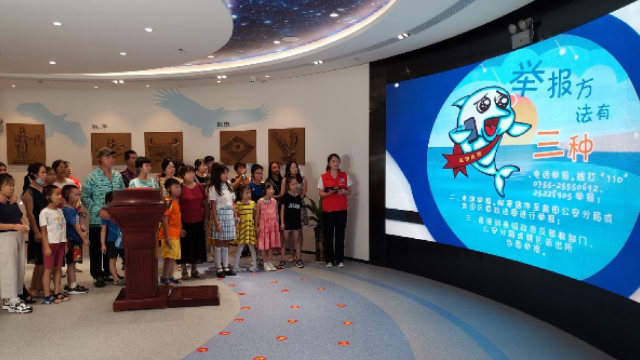 A CAG member from Fujian Province explained that the government demands to carry out anti-xie jiao propaganda in schools, state institutions, and residential communities. "CAG members are investigated and threatened at work, and their children are demanded to report on their religious family members," the believer said. "Propaganda banners and bulletin boards slandering and defaming religious beliefs can be seen in streets and parks. People are demanded to report on people of faith to the police. We may be reported every time we meet. This kind of tremendous mental pressure is unbearable."
Source: Bitter Winter