In Inner Mongolia, stone tablets on the great emperor have been painted over or destroyed in Hulun Buir, and his portraits removed from schools, while the CCP tries to rewrite history.
by Massimo Introvigne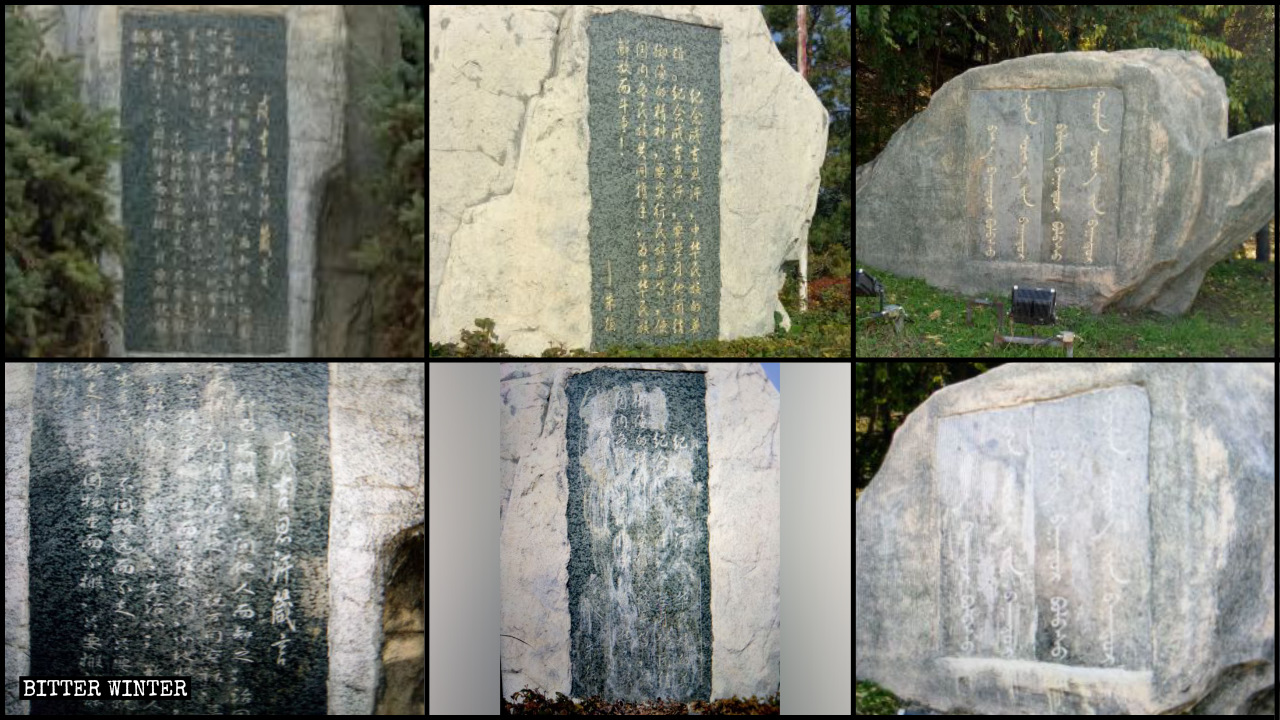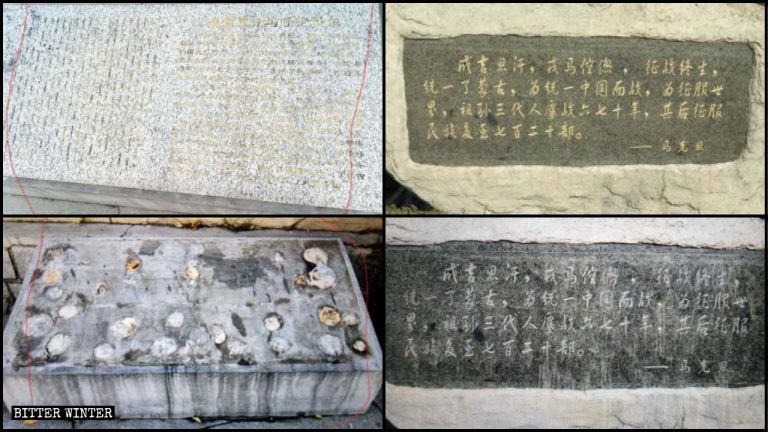 Xi Jinping just found a new enemy to "liquidate": Genghis Khan. The founder in the 13th century of the largest contiguous empire in human history was certainly no man of peace, but his main sins for the CCP were of being Mongol and having repeatedly defeated the Han Chinese emperors.
Until recently, the memory of Genghis Khan was a matter of pride for those living in Inner Mongolia, and the Inner Mongolia Museum in Hohhot assembled an internationally famous collection of documents and works of art connected with the great conqueror.
Things, however, changed with Xi Jinping. On the one hand, the Chinese president is trying to rewrite history, downplaying all elements and characters in the history of China who were not Han Chinese. On the other hand, Xi Jinping believes it is now time to "sinicize" Inner Mongolia and to eradicate Mongol culture and language, of which Genghis Khan is a symbol. During the protests against the new law marginalizing the use of Mongolian language in Inner Mongolia's school, the students proudly harbored portraits of Genghis Khan.
Bitter Winter has learned that during the past month, fourteen stone tablets summarizing the life story of Genghis Khan and his achievements were painted over or destroyed in Genghis Khan Square in the Hailar district of Hulun Buir prefecture-level city, in Inner Mongolia. Protests of the local population were ignored. We are in a position to document what happened in Hulun Buir through exclusive pictures.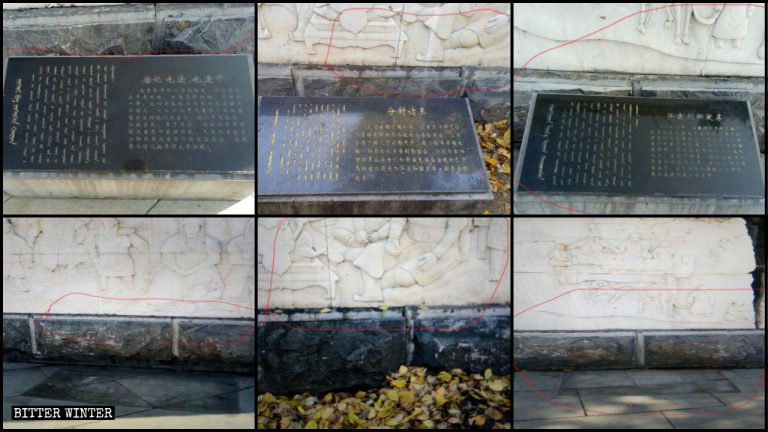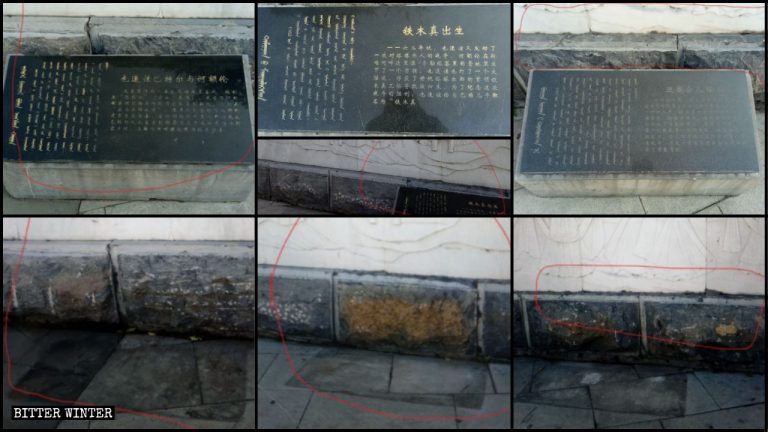 Bitter Winter has also learned that in a middle school in Hexigten Banner under the jurisdiction of the prefecture-level city of Chifen, also in Inner Mongolia, portraits of Genghis Khan and slogans promoting Mongolian culture have been replaced with the portraits of characters of Han Chinese history and slogans promoting Han culture.
Last month, an exhibition on "Genghis Khan and the Mongol Empire" was cancelled at the last moment by the History Museum in Nantes, in France, due to pressures from the Chinese Embassy. The latter had asked to remove from the name of the exhibition the words "Genghis Khan," "Mongol," and "Empire." Obviously, nothing would have been left.
The war against Genghis Khan is just another chapter in the CCP's paranoid effort to eradicate whatever is not Han Chinese or "sinicized" from the regions and provinces within the borders of China, and even from Chinese history itself.
Source: Bitter Winter