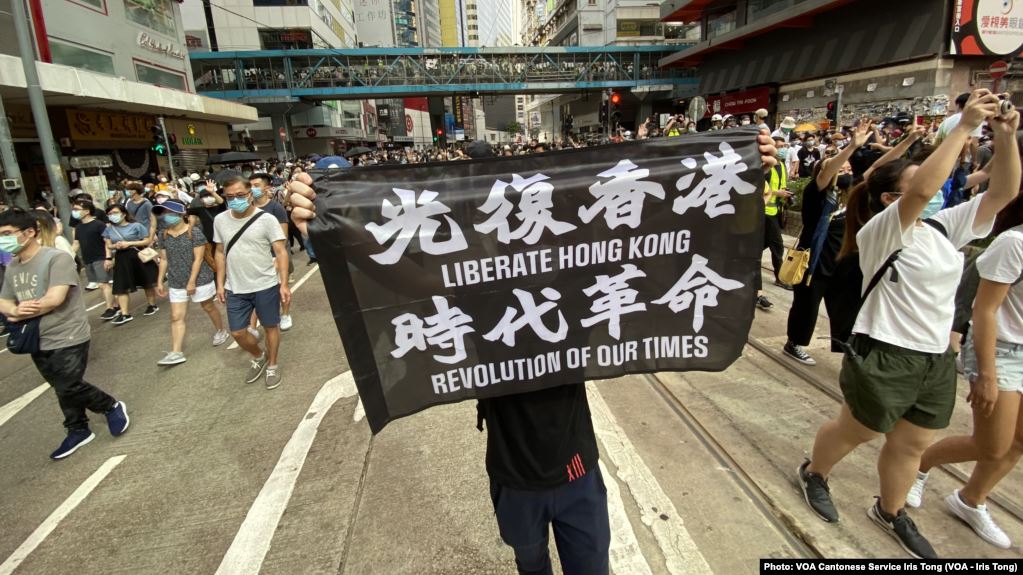 The Canada-based New Hong Kong Cultural Club has been helping Hong Kong residents leave the city amid a crackdown on last year's protest movement and an ongoing clampdown on peaceful dissent under a draconian new national security law. Dozens of applications from Hongkongers for political asylum in Canada are currently in the pipeline. One of the founders of the group, who asked to be identified as Veronica, spoke recently to RFA's Cantonese Service about its work, as Beijing intensifies its control of the once-freewheeling city and asylum requests are increasingly being granted:
[The granting of political asylum to two Hong Kong applicants last month] shows that the international community has begun to realize that one country, two systems for Hong Kong has collapsed, and that Hong Kong is now a failed state, meaning that its government is no longer functioning, and lacks the ability to ensure that every Hongkonger is protected by the rule of law.
The international community is slowly beginning to recognize that the rule of law in Hong Kong is no longer working, and that there isn't much chance of people getting a fair trial.
We Hongkongers now overseas knew Hong Kong during its golden age. It is really sad to see it turn into a city that produces refugees, because back in the day, it used to attract refugees. Vietnamese people used to seek asylum in Hong Kong.
Now, a couple of decades later, which seems like the blink of an eye, Hongkongers are having to call on the international community for help.
This is very sad. It is encouraging that protesters are now being granted asylum. But if we had a choice, nobody would want this for Hong Kong, nobody who loves Hong Kong would want to see that happen. And who would choose to leave their home?
We [older emigres] feel as if we didn't do enough before the 1997 handover [to Chinese rule]. We let young people down. Maybe, just maybe if we had fought longer and harder before 1997, they wouldn't have had to go through the pain and turmoil of 2019. But we didn't, so now we owe the younger generation our assistance.
We will do everything we can to help Hong Kong, and its protesters. There was a time when we naively believed that there would be such a thing as one country, two systems, but since 1997 we have seen that it has failed.
As a result, this generation of young people have been subjected to torture, abuse, arrest, and exile.

Reported by Man Hoi Yan for RFA's Cantonese Service. Translated and edited by Luisetta Mudie.
Source: Copyright © 1998-2016, RFA. Used with the permission of Radio Free Asia, 2025 M St. NW, Suite 300, Washington DC 20036. https://www.rfa.org.