Seoul, January 29, 2020 – The Church of Almighty God (CAG) will release its 2019 Annual Report on the Chinese government's persecution of the Church's Christians on Friday at 10 a.m. Korea Time.
The report, which will be posted on the church website, provides statistics and details of the persecution in China, and overseas by government agents. It shows that, in an intensified suppression campaign in 2019, 19 believers died as a result of persecution. The Annual Report says there were over 30,000 cases of persecution of CAG Christians throughout last year.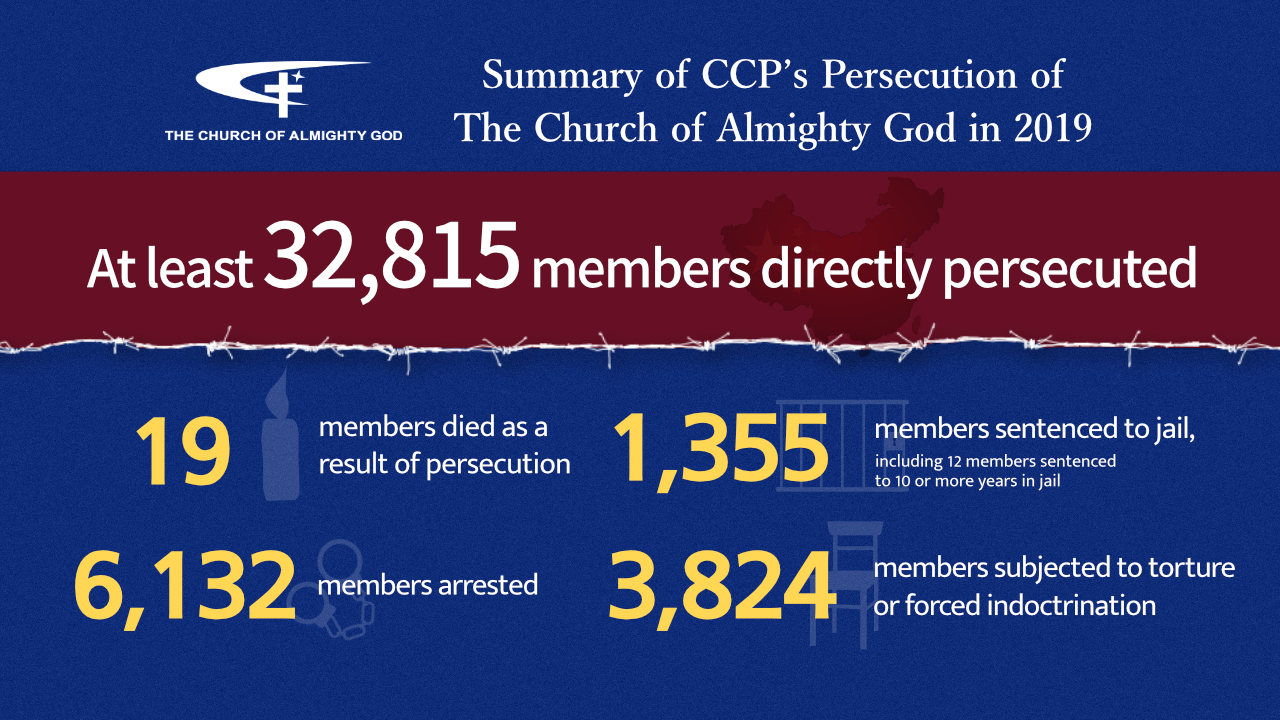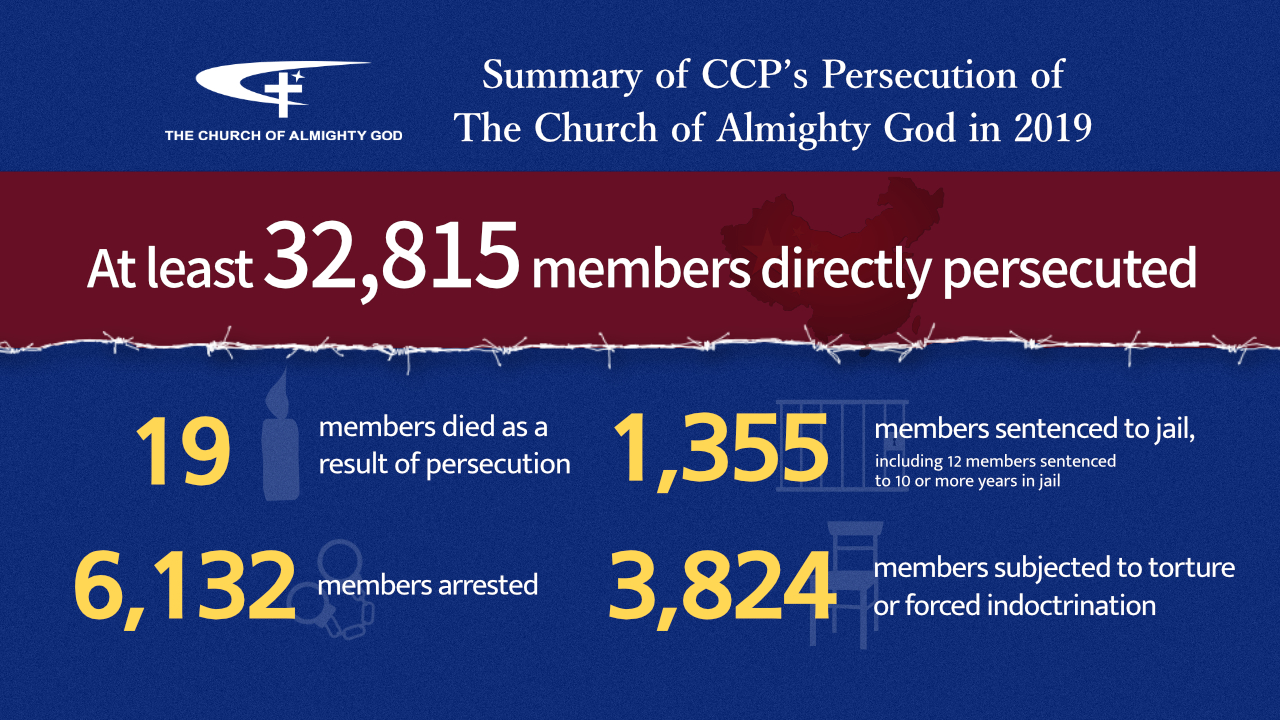 The CAG is a new Chinese Christian church that has been subjected to the frantic suppression and severe persecution at the hands of the CCP since its founding in 1991.
Given the broader context of persecution of Uighur Muslims and other believers, the 2019 Annual Report is further evidence of the continuing clampdown by the ruling Chinese Communist Party (CCP) on religious belief in 2019.
To see the 2019 Annual Report and earlier reports, please visit the website of The Church of Almighty God