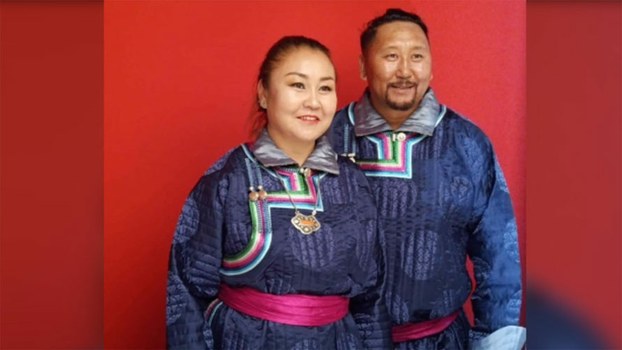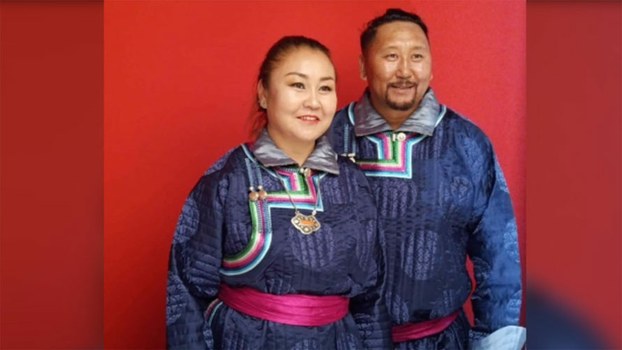 Nine people have died and thousands have been detained as the authorities launched a region-wide crackdown on ethnic Mongolians protesting an end to Mongolian-medium education with class boycotts and street protests, a New York-based rights group reported on Monday.
"As the nationwide school boycott enters its third week … the Chinese government is turning the entire region into a police state," the Southern Mongolian Human Rights Information Center (SMHRIC) said in a statement on its website.
"At least nine Mongolians have lost their lives, and thousands have been arrested in protest of China's latest cultural genocide campaign," it said.
An estimated 300,000 students have boycotted class across Inner Mongolia since the end of August, in protest at a new language policy for schools, which will see Chinese used as the language of instruction in schools that once offered Mongolian-medium education.
The authorities claim the move is towards "bilingual education," but ethnic Mongolians say it is a form of cultural genocide aimed at cutting off their remaining connection to their culture and heritage.
As parents broke into schools to free their children at the start of the semester, gathering in protest outside the gates, the authorities dispatched SWAT teams, plainclothes state security police, and volunteers to strong-arm families into sending their children back to school.
Japan-based ethnic Mongolian Khubis said police in Inner Mongolia's Chifeng city and Heshigten Banner had arrested at least 12 members of herding communities, while armed police had come looking for school-age children in those areas.
"The police have been forcing their way into people's homes and snatching away their children [to go to school]," Khubis said.
According to SMHRIC, between 4,000 and 5,000 ethnic Mongolians — who include prominent dissidents, writers, herders, protesting parents, and online activists — have been subjected to "arbitrary arrest, extrajudicial detention, forced disappearance, and house arrest" since the crackdown began.
Parents who fail to enroll their children in school will see them expelled, after hundreds of ethnic Mongolians have been forced to resign from public office after they resisted the changes to the curriculum, which were kept under wraps until the start of the new semester at the end of August.
"Massive student hunts are sweeping the region. Even in the remotest rural communities, police presence is so heavy," SMHRIC quoted an audio statement from a Mongolian parent as saying. "The whole [region] is a police state now."
Another parent said in an audio message that they were reminded of the persecution of ethnic Mongolians during the Cultural Revolution (1966-1976).
"This is nothing but a second round of ethnic cleansing," the statement said.
Teachers, officials suspended
U.S.-based ethnic Mongolian Nomin said three teachers in East Ujimqin Banner and five officials in Abag Banner have been suspended in recent days for failing to enroll their children in school or for otherwise opposing the language policy.
"A directive has been sent to local governments requiring all parents to present their children at schools within a specified time," Nomin said. "Those who don't will have their kids expelled from school."
Notices circulating on social media and sent to RFA showed such warnings issued by the education bureau in Abag Banner to a local high school, and by the education bureau in Bairin Right Banner to a local kindergarten.
He cited the case of a factory boss in the region's capital, Hohhot, whose factory was damaged by officials in a bid to put pressure on him to send his children to school.
"One kid fled to the hills, and the parents only found him after a few days of searching for him," Nomin said, also citing the case of rights defender Dulma Yang Jin who organized local herding communities to stand up for their rights.
"She only just got married, but now both of them are behind bars … they were detained once, then redetained a few days ago, and there has been no news of them since," he said.
In the border town of Erenhot, school principal Ulaan was fired after she refused to implement the new language policy, and later committed suicide, he said.
"More than 100 police officers intercepted some people on their way to mourn her," Nomin said. "They wouldn't let them go any further."
Crisis mode
Police, ruling Chinese Communist Party committees, education bureaus, departments of discipline and inspection, courts, procuratorates, and schools are in crisis mode, with fresh directives and orders issued daily, SMHRIC said.
"The entire Mongolian population has been notified of arrests and detention of disobedient individuals and sackings of those who refuse to implement orders," the group said.
It cited an official statement from the Ar-Horchin Banner People's Court, state prosecutor, police department, and education and justice bureaus as saying that parents who do not comply will be sent for "legal education," and possibly fined or prosecuted.
Another ethnic Mongolian parent told SMHRIC: "This is a matter of dignity. When an undignified life is not worth living, brave ones take their lives to end their earthly suffering."
According to an Excel spreadsheet received by the SMHRIC, by Sept. 11, only 18 percent of students were showing up for class at Zaruud Banner's No. 2 Mongolian Middle School. A similar report from  Uzumchin Right Banner shows that as of Sept. 13, the percentage of ethnic Mongolian students attending was just 12.6 percent.
Video clips and other communications showed students fleeing schools to join the boycott, while others sat in classrooms weeping and refusing to cooperate with attempts to teach them, SMHRIC said.
The group said attempts by the Chinese government to play down the extent of the changes to the curriculum should be ignored, adding that the crackdown is a "cultural genocide."
"Those documents issued by the authorities are intended to fool the Mongolians and mislead the international community," SMHRIC director Enghebatu Togochog said, adding that the authorities are targeting anything linked to Mongolian culture, including artifacts, traditional dwellings, and books in bookstores.
The group said ethnic Mongolians in China face a total ban on the use of the Mongolian language in schools.
"Reports confirm that the Mongolian language is completely banned in schools," it said in a statement. "Students are banned from speaking Mongolian during any school activities."
It cited an audio message from a parent in Otog Banner, who said students taken away to school by the authorities were now "banned from speaking in Mongolian."
"No question, this is a cultural genocide," Enghebatu said in a written statement. "China is not hesitating to carry out the genocide, one after another, in front of the eyes of the world."

Reported by Qiao Long for RFA's Mandarin Service. Translated and edited by Luisetta Mudie.
Source: Copyright © 1998-2016, RFA. Used with the permission of Radio Free Asia, 2025 M St. NW, Suite 300, Washington DC 20036. https://www.rfa.org.