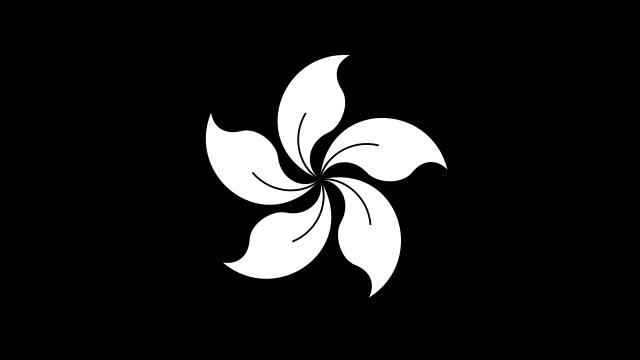 Authorities in Hong Kong have revoked the license of a public school teacher for allegedly promoting pro-independence views, the city's education bureau said in a news conference on Tuesday.
Education secretary Kevin Yeung told journalists that the teacher had designed his own teaching materials for two classes last March dealing with the topic of independence for the city — a topic banned by Beijing — and the banned pro-independence Hong Kong National Party.
"It's always our position that there is no need to discuss Hong Kong independence at schools," Yeung said, adding that the decision to de-register the teacher was "reasonable and proportionate," as he was no longer fit to teach in Hong Kong.
He called on teachers to help students to understand "the constitutional set-up of Hong Kong and why Hong Kong independence is not possible, is not feasible."
Yeung's deputy Chan Siu Suk-fan said the teacher's lesson plan and materials had showed he had planned to discuss a banned political party that advocated Hong Kong independence with 10-year-old primary students at the Alliance Primary School in Kowloon Tong, and also touched upon topics related to Tibet, Xinjiang and Taiwan independence.
Education sector lawmaker Ip Kin-yuen, who is also vice-president of the Professional Teachers' Union (PTU), said the move was unfair, as teachers might want to use recent events to illustrate certain ideas, including freedom of speech.
"I don't think that that is a fair judgment on the teacher," Ip told journalists. The PTU said it was assisting the teacher to appeal the decision, and may seek a judicial review.
The city's chief executive Carrie Lam said the action taken was in response to "the severity of the case."
"There are a very tiny fraction of teachers who are using their teaching responsibilities to convey wrong messages to promote misunderstanding about the nation, to smear the country and the Hong Kong … government," Lam told a news briefing earlier on Tuesday.
She said it was the first time a Hong Kong-registered teacher had been struck off on grounds that were not linked to "criminal and sexual offenses."
Joshua Rosenzweig of Amnesty International said the decision would send "an ominous message" to the rest of the teaching profession, and to schools, regarding the discussion of current events, politics and human rights in class.
"The Hong Kong authorities must not use national security as a pretext to unnecessarily censor educational activities, and they should not reprimand teachers for encouraging students to think about legitimate questions related to Hong Kong affairs," he said.
According to Section 47 of Hong Kong's Education Ordinance, government may cancel the registration of any teacher deemed incompetent.
Sources told RFA that the move followed recent personnel changes at the education bureau, which decides who will be struck off with no transparency or accountability.
Alliance Primary School issued a statement on Tuesday confirming that the teacher had left the school and vowing to ensure that the school remained politically neutral in future.
The National Security Law for Hong Kong, which came into effect on July 1, 2020, bans secession, subversion, collusion with foreign powers, and terrorism, and has been criticized by foreign governments as being in breach of the ruling Chinese Communist Party's promise to maintain the city's freedom and autonomy.
Rights groups have warned that the vaguely worded offenses, which carry a maximum penalty of life imprisonment, and cover speech or actions anywhere in the world, will enable the authorities to crack down on any form of peaceful criticism, active dissent, or political opposition.
Reported by Man Hoi-tsan and Tseng Yat-yiu for RFA's Mandarin and Cantonese Services. Translated and edited by Luisetta Mudie.
Source: Copyright © 1998-2016, RFA. Used with the permission of Radio Free Asia, 2025 M St. NW, Suite 300, Washington DC 20036. https://www.rfa.org.