Another ethnic Kazakh who escaped arrest in Xinjiang obtains temporary asylum in Kazakhstan, and tells his story to Bitter Winter.
by Leila Adilzhan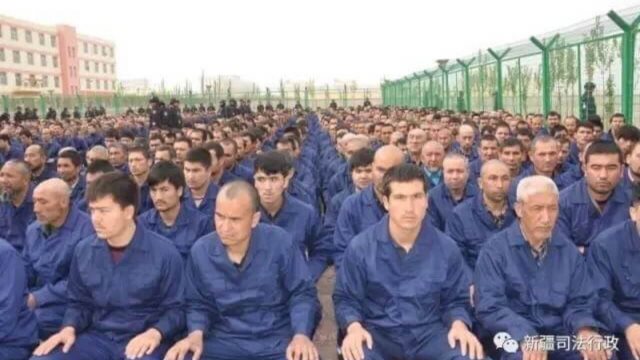 In 2015, Bagashar Malik moved from the Mongolküre County, under the administration of Ili Kazakh Autonomous Prefecture, in Xinjiang to the Enbekshikazakh district of Almaty region in Kazakhstan. He received a "Repatriation Certificate" ("green card") and a temporary residence permit in Kazakhstan. Two of his three children were born in Kazakhstan. The eldest is currently 11, the youngest is a two-month-old baby. Bagashar says that he passed through the Khorgos customs post in November 2016 to visit his parents, who remained in China, when he was detained by Chinese police and "had his documents confiscated."
"When I arrived in the village where I was born and raised, the police interrogated me for ten days and asked why I came to China and whom I knew in Kazakhstan," Bagashar tells Bitter Winter. "My brother was taken hostage, and I was released. Two months later, I went to ask for my documents. They said that my documents would not be given to me. 'If you come often, you will be convicted,' I was threatened. In those days, I talked to my family who stayed in Kazakhstan. My wife said, 'The house is cold, there is no fuel, we are in a bad condition.' To be honest, I went to China to ask my parents for money, Bagashar adds, not for any political reason."
Bagashar recalls that, "in 2016, Uyghurs and Kazakhs began to be massively persecuted and arrested in Xinjiang." He says he witnessed the arrest of a dozen people from the village where he lived. "There wasn't any reason to arrest them, but 20-30 people were arrested nonetheless." After he was informed by one of his friends, who was working for the government, that soon he will be arrested too, Bagashar started looking for a way to escape to Kazakhstan and avoid being imprisoned.
On January 17, 2017, Bagashar left the Mongolküre County and walked to Kazakhstan. "I slept in the steppe twice, he recalls, and on the third day, I reached the Narynkol district of Kazakhstan. I rested during the day and walked at night. When I was resting, I was trying not to fall asleep, kicking the trees to warm my hands and feet. When I left Xinjiang, I took only two bottles of water and two loaves of bread. But not long after leaving the village, the water froze. The bread also froze. I was comforting my stomach by eating snow," he says.
"On the way, I had a cold in my lungs and a partial frostbite on my arms and legs," Bagashar recalls. After arriving to Kazakhstan, he was even afraid to show up in the streets. After getting better, he prepared to apply for asylum. Suddenly, however, he found out that one of his children had a serious case of septicemia. He suspended the asylum practices, and devoted his time to earn money to treat the child. Only in 2018, he applied for refugee status again. But he stopped his application because of the Sayragul Sauytbay case.
"I closely monitored the asylum case of Sayragul Sauytbay, says Bagashar, after she illegally crossed the Kazakh-Chinese border, was prosecuted, and later escaped to Sweden. I was disappointed that Kazakhstan did not grant Sauytbay refugee status. I was so afraid to be deported, because my wife went through three surgeries and was unable to work and support our children."
In November 2019, unknown people called to Bagashar and demanded to come to the mayor's office. He was afraid, and contacted the Atajurt Volunteers, a human rights organization that supports ethnic Kazakhs from Xinjiang who seek asylum in Kazakhstan. Later, the National Security detained him in the Talgar district of Almaty region.
"On December 12, 2019, he recalls, they took me to the Narynkol district of Almaty region and videotaped what had been my journey across the Kazakh-Chinese border. 'Will there be a trial?' I asked. They said, 'Maybe, maybe not.' I was afraid that if there was no trial, I would just be deported to China. This is why I decided to speak out on the media."
Bagashar Malik appealed to the President of Kazakhstan, the Minister of Foreign Affairs, the Minister of the Interior, and all law enforcement agencies to grant him refugee status. He said, "Once I am sent back to China, all that is waiting for me is torture, and perhaps death and even organ harvesting. I wrote to the President of the United States, and the European Parliament."
Finally, on October 28, 2020, Bagashar Malik got his refugee status for one year. It is unknown what will happen after this year, but Bagashar counts this provisional asylum as a good result.
Bagashar was helped by the "Real Atajurt Advocacy Group," that the Kazakh government refuses to register, while it registered two pro-government organizations called Atajurt, but not connected with Atajurt's original founder, Serikzhan Bilash. For this reason, Bilash moved to Turkey where he is now registering his organization, the only Kazakh human rights group willing to publicly denounce the transformation through education camps in Xinjiang.  Thanks to this activism conducted from Turkey, Kaster Musakhan and Murager Alimuly and now Bagashar and Kaisha Akan got provisional refugee status. They all have the same committed lawyer, Abdulla Bakbergen.
Source: Bitter Winter