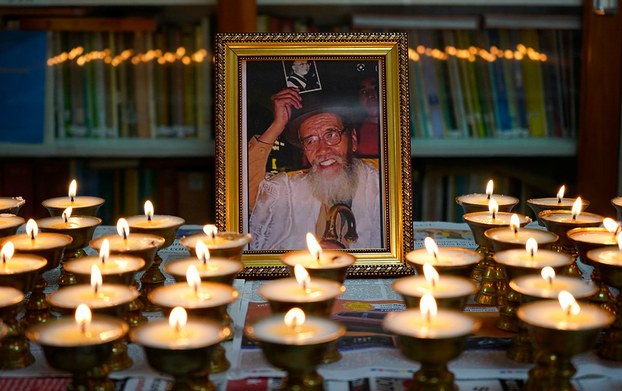 Takna Jigme Sangpo, famous as Tibet's longest-serving political prisoner, has died in Switzerland at the age of 91 after spending 37 years in Chinese prisons and 18 years in exile, where he spoke out against Chinese human rights abuses in Tibet.
Sangpo passed away at around 8:00 at the Senior Care Facility in Turbental, Switzerland, where he had recently been staying, said Chhime Rigzin, a representative of the Tibet Bureau in the capital Geneva.
"His death was due only to his old age, and he wasn't in severe pain or having any difficulties," he said.
Tibetans in exile speaking to RFA's Tibetan Service voiced sorrow at Sangpo's passing, calling him a hero and inspiration to younger generations of Tibetans.
"We salute his sacrifice for Tibet," said Tenzin Wangdue, a Tibetan living in Switzerland. "Young Tibetans should look to his unwavering courage, and we must do all that we can to carry his legacy forward," he said.
"It is really heartbreaking to learn about the passing of Takna Jigme Sangpo," added Wangpo Tethong, a member of Tibet's India-based exile parliament representing Tibetans in Europe. "He spent more than 37 years in Chinese prisons, and spent the rest of his life in exile."
Tibetan exile political leader Lobsang Sangay in a statement called himself an admirer of Sangpo's courage "since the days of my youth," adding, "It was an honor meeting him in person and helping to launch his autobiography in Dharamsala," seat of Tibet's exile government, the Central Tibetan Administration.
"We have lost a true patriot of Tibet," Sangay said.
Shackled and tortured
First arrested in Tibet's capital Lhasa in 1960, Sangpo was charged with "corrupting the minds of children with reactionary ideas," Washington-based Tibet advocacy group International Campaign for Tibet said in an Oct. 19 statement.
"In 1964 he was sentenced to three years' imprisonment in Sangyip Prison over comments regarding Chinese repression of Tibetans and was sent to a labor camp in Lhasa, Tibet's capital," ICT said, adding that in 1970 he was sentence to 10 years' hard labor "on charges of inciting his niece to escape to India to report Chinese atrocities to [exiled Tibetan spiritual leader] the Dalai Lama."
Speaking in 2002 in an interview with RFA following his release on medical parole, Sangpo called those 10 years "the worst" of his long stretches of confinement.
"I was shackled and severely tortured, and was forced to perform inhumanely hard labor in the prison," he said. "And between 1975 and 1980 I almost lost my sight in both eyes, and had such a hard time with my vision."
In and out of prison on a range of political charges for the next 30 years, Sangpo finally won release and traveled to the United States for medical treatment in 2002.
A formerly independent nation, Tibet was taken over and incorporated into China by force 70 years ago, following which the Dalai Lama and thousands of his followers fled into exile in India.
Chinese authorities maintain a tight grip on Tibet and on Tibetan-populated regions of western Chinese provinces, restricting Tibetans' political activities and peaceful expression of cultural and religious identities, and subjecting Tibetans to imprisonment, torture, and extrajudicial killings.
Reported and translated by Tenzin Dickyi for RFA's Tibetan Service. Written in English by Richard Finney.
Source: Copyright © 1998-2016, RFA. Used with the permission of Radio Free Asia, 2025 M St. NW, Suite 300, Washington DC 20036. https://www.rfa.org.