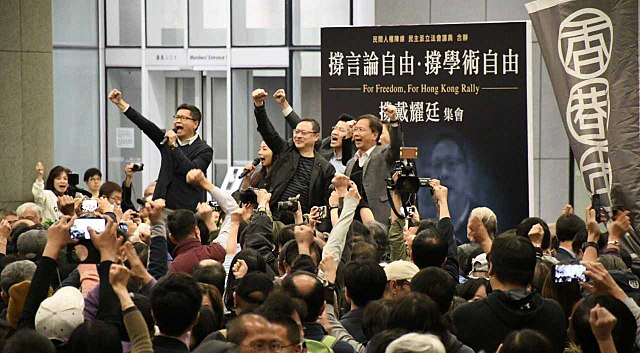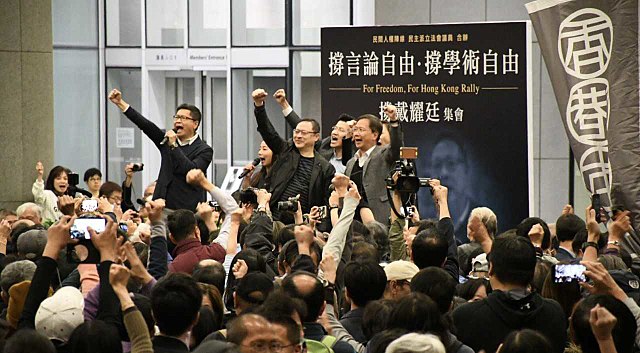 As Washington detailed growing concerns this week over foreign funding and influence in U.S. educational institutions, international China scholars have described behind-the-scenes pressure and murky smear campaigns in support of the ruling Chinese Communist Party (CCP).
In its latest report on foreign funding in education, the U.S. Education Department said Cornell University had failed to report promptly around U.S.$1 million in funding from Chinese telecoms giant Huawei.
Several other universities had been slow to admit to foreign funding, adding to growing concerns over CCP influence on U.S. academic life, the department said.
Officials are concerned that foreign money may come with strings attached, and provide foreign governments with improper access to sensitive research or limit academic freedom in some programs, the report said.
"For too long, [U.S.] institutions have provided an unprecedented level of access to foreign governments and their instrumentalities in an environment lacking transparency and oversight," the Education Department said in its report.
"Many large and well-resourced institutions of higher education have aggressively pursued and accepted foreign money," the report found, while failing to report the funding as required by law.
The report also cited "concerns that China seeks to leverage its relationships with American universities to dominate a global market."
Investigation criticized
The report came as dozens of academics and experts on China hit out at a New Zealand university for its investigation of Anne-Marie Brady, a university professor who publicized links between the country's universities and Chinese state interests.
The University of Canterbury has said it is investigating complaints against Brady from universities and individuals linked to a report she submitted to the New Zealand parliament in July.
Brady, who is also a fellow at the Wilson Center in Washington DC, has been called before an internal disciplinary body after complaints were made about the research paper.
The report, titled "Holding a Pen in One Hand, Gripping a Gun in the Other," was co-authored by Jichang Lulu and Sam Pheloung, and details links between New Zealand universities and tech companies, and the Chinese state, including the paramilitary bingtuan in the northwestern region of Xinjiang.
The China scholars called for an apology to Professor Brady, adding that the normal method of recording a disagreement with an academic paper was to publish a critical response, not to subject the writer to an investigation.
"I support Anne-Marie [Brady] because I respect her as an academic, am concerned about her as a person, and because not doing so misses an opportunity to send a message that universities must not forget that in democratic societies they serve as critical bastions for the free production of ideas and objective research," Carla Freeman, director of the Foreign Policy Institute at Johns Hopkins-SAIS told RFA in a recent interview.
'Clearly the wrong way'
Andreas Fulda, associate professor of politics at the University of Nottingham, said covering up links between universities and foreign governments wasn't the way to go.
"You know anyone who actually files a freedom of information request and knows how to ask the right questions will be able to … reveal all sorts of highly problematic partnership deals and agreements," Fulda told RFA. "That's the nature of living in an open society with the rule of law."
"So for universities to think that they can just hush it up and … prevent a public debate, I think is … clearly the wrong way," he said.
Meanwhile, there are personal consequences for anyone speaking out about China. Fulda said he has been subjected to a barrage of emails sent to colleagues that aim to discredit him.
"Six colleagues in total had told me, individually, that they received … this malicious email which attempted to smear my professional reputation," he said.
"It always means you have to explain to people [about] this kind of character assassination [and] it works in some cases … it may potentially damage an individual or a group," Fulda said.
'Run like businesses'
Fulda said the fact that universities in Western nations are now run like businesses makes it harder for them to defend against influence campaigns.
He said universities needed to respond to the CCP's suppression of the Hong Kong protest movement, the threat of military strikes against the democratic island of Taiwan, and the genocide against Uyghurs and other Muslim minority groups in Xinjiang.
"To assume that they can just do business as usual is of course … fanciful," he said.
Ben Freeman, director of the Foreign Influence Transparency Initiative told RFA that tracking funding linked to the governments of China and Russia is "very challenging."
"So much of it is covert and not disclosed," he said. "This announcement by the State Department will help to expose some of that funding, but more work is still needed."
"Regarding higher education, investigations by the Department of Education have revealed significant amounts of previously undisclosed funding coming from the Chinese government into colleges and universities in the U.S. and there's probably even more money that we still don't know about," he said.
"It's critically important for policymakers to know who is funding the experts they're talking to or whose research they're reading," he said. "We know that funding can bias, or at the very least, influence the work think tanks are doing."
Reported by Jane Tang for RFA's Mandarin Service. Edited by Luisetta Mudie.
Source: Copyright © 1998-2016, RFA. Used with the permission of Radio Free Asia, 2025 M St. NW, Suite 300, Washington DC 20036. https://www.rfa.org.