Government propaganda continues to invade China's places of worship, as they are turned into publicity centers to promote the Communist Party and its leaders.
by An Xin
The religious affairs department of Putian, a prefecture-level city in the southeastern province of Fujian, spent 500,000 RMB (about $ 75,000) in October to turn the first floor of a Three-Self church in the Xiuyu district's Daitou town into a "Civilization Practice Station for a New Era." Numerous such propaganda centers are being established nationwide since late 2018 to enforce the CCP ideology on the population. They are often installed in religious venues that have been taken over by the state for this purpose.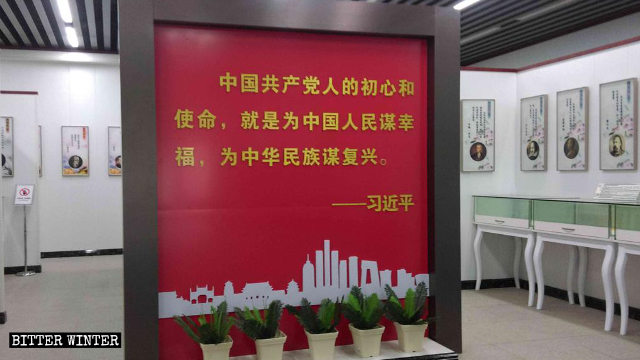 On November 6, over 100 government officials attended the opening of the propaganda center, filled with 168 posters about Mao Zedong, Xi Jinping, and China's other past and present communist leaders. The church pastor was forced to integrate stories about Mao Zedong in his sermon that day, which greatly saddened the congregation that now has to meet on the building's second floor.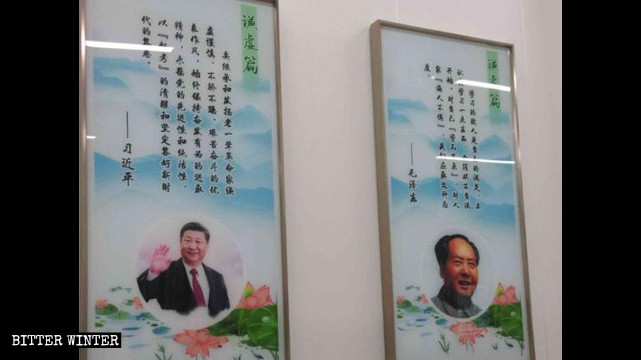 "We do not dare to refuse these propaganda materials for fear that the government will ban our gatherings," a church member said helplessly. "We're powerless to challenge them."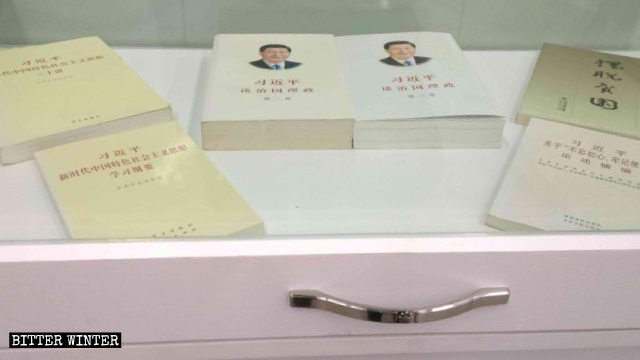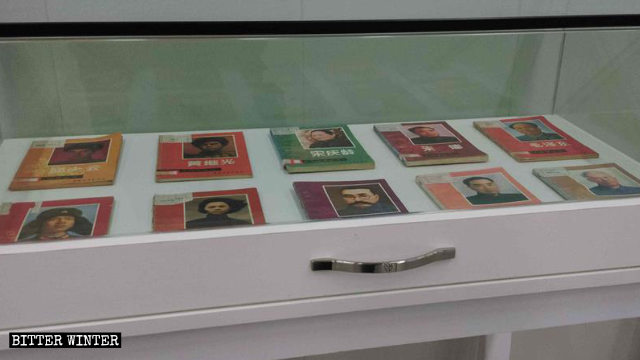 President Xi Jinping's personality cult has reached unprecedented levels, as countless places of worship are given ultimatums: hang a president's portrait, or your venue will be closed. Two months after a Three-Self church in Shangrao city in the southeastern province of Jiangxi refused an order by a village official to display a president's image in August, his superiors issued an order, banning all religious meetings "without Xi Jinping's portrait in the church." A government representative came later to hang a president's image over a religious calendar on a church wall. The venue was also ordered to hang four national flags and slogans promoting the core socialist values inside and outside the building.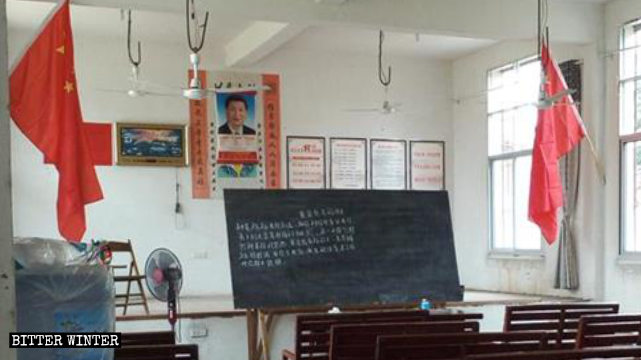 "I had to agree to this, fearing that we will lose our venue," the preacher explained.
On August 26, the Religious Affairs Bureau, Public Security Bureau, United Front Work Department, and other government institutions in the Nanhu district of Jiaxing, a prefecture-level city in the eastern province of Zhejiang, convened 60 directors and preachers of local Three-Self churches to the Yuxin Three-Self Church for a meeting about propaganda. The gathering started with a flag-raising ceremony and the singing of patriotic songs.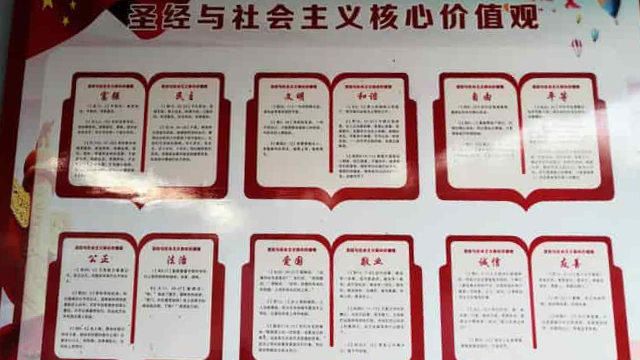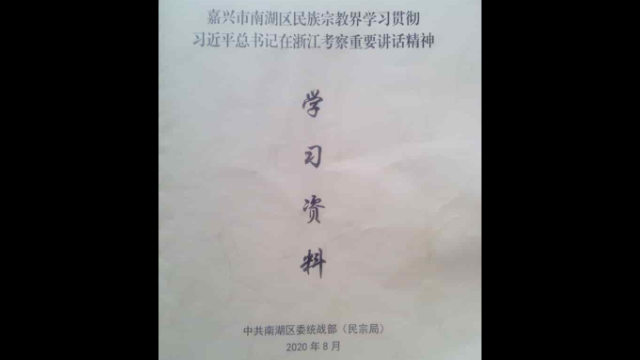 According to a student at a state-run Protestant seminary in Zhejiang, students are demanded to learn how to preach in conformity with socialist dogmas, interpret the Bible in line with the core socialist values, follow the policy of sinicization of religion, and resist the "infiltration of foreign religious forces." The seminary also indoctrinates them by slandering missionaries from abroad, condemning their evangelism as "an imperialist invasion."
All religious venues, regardless of creed, are not spared indoctrination. On June 25, a Buddhist temple, built in the third year of reign (530) by Xiaozhuang, an emperor during the Northern Wei dynasty (386–534) in Zibo city's Linzi district in the eastern province of Shandong, was ordered to make and display a propaganda poster with a president's image and his quotes.
"Buddhist temples are put under the Communist Party's control and are forced to spread its ideology," a local Buddhist said. "This is how the government dominates people. If believers disagree with the state, their faith is attacked. This is the politicization of religion."
Source: Bitter Winter