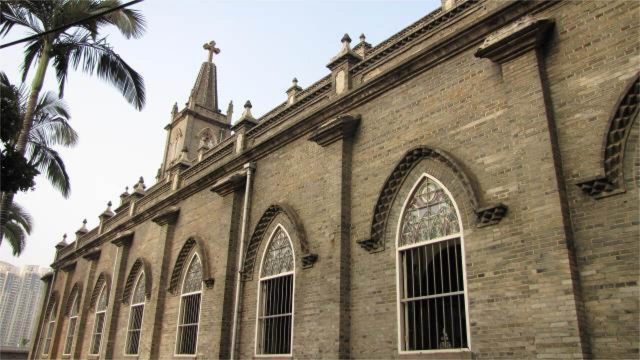 Given the Coronavirus pandemic, the state-vetted Chinese churches have not been able to gather for nearly five months. With the easing of lockdown restrictions, churches are last in line to be reopened, after industries, restaurants, cinemas, and street markets.
According to Asia News, the churches will be able to open for worship soon, but the bureaucratic process and the conditions for reopening make the return to places of worship for faithful very difficult.
A priest from central China identified as Paul told the news agency, "To open the church we have to get a permit from the authorities at every level: from village, city, province and this requires time and travel. In addition, we must prepare the church both to welcome the faithful and to guarantee sanitary conditions. The sacred buildings can in fact be reopened only on condition that the parishes guarantee pandemic prevention measures such as temperature control, masks, disinfectants, seating, entrance and exits etc."
Some of the provinces, such as Sichuan, require special permission to resume catechism courses. In other provinces, the Patriotic Association demands that the reopening take place with sermons on love of country and with patriotic songs, according to the rules established by the newly revised regulations on religious activities, which require "Sinicization" and "patriotism" towards the Chinese Communist Party for every religious gesture.
The frustrated priest wonders if China has religious freedom, when they are increasingly pressed on by the government. Father Paul added, "Certainly celebrating mass with the people is very important and more significant than attending online, but I ask myself: do we really have freedom of religion, as stated in our Constitution? Religion does not seem to belong to us; it belongs to the Party. But must our bishops, who enjoy the favors and benefits that the Party grants them, always remain silent? And does the Vatican, which signed the Provisional Agreement two years ago realize this?"
He is referring to the secret deal signed by the Vatican and Beijing in 2018, which was never published. Although Pope Francis was hoping that such agreement could improve the situation of the underground Catholic Church in China, in reality it seems to do just the opposite, with crosses being removed, churches being demolished, and priests forced to join the official Church.
Source: ICC www.persecution.org