Enumerators of the 7th census are told to ascertain people's religious status and notify the police about detected religious symbols and "suspicious" behavior.
by Jiang Tao
China's 7th national population census began on November 1, with about seven million census takers going door-to-door for two months to collect a broad range of personal and household information. The census is carried out every ten years, but this year it is different. For the first time, the census will collect people's ID numbers, which raises serious privacy concerns. Survey respondents must also disclose the number of family members residing in Hong Kong, Macau, and Taiwan or are foreign nationals.
"Of the three censuses I took part in, this one is the most complicated," a local government employee from the eastern province of Shandong commented.
Mr. Lin, a census taker from the southeastern province of Fujian, confirmed that this census is difficult also because some residents refuse to cooperate, fearing that their answers to the detailed questions will give the authorities more reasons to curb their rights.
According to numerous census takers who talked to Bitter Winter, the census is also different because particular attention is given to people's religious status, even though these are not included in the official questionnaire.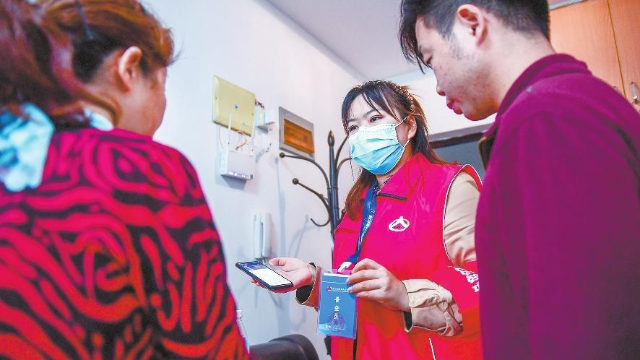 A census taker from Xiangyang city in the central province of Hubei revealed that many census enumerators are local grid administrators who are demanded by the government to pay particular attention to religious materials and symbols in people's homes. They are also told to ascertain if people's homes are used as private religious venues or if there are out-of-town visitors. "The government tells us that foreign forces are using Protestantism and Catholicism to infiltrate China, and we should be vigilante of religions to help preserve national security," the census taker explained.
When five census takers entered a household in Zhengzhou city in the central province of Henan in October, they noticed a Bible on a desk and asked the residents if they were Christians. The visitors soon discovered that this was a house church and ordered the congregation to stop gatherings.
A Catholic clergy member from Shandong's Zibo city reportedthat census takers discovered that a nun who served in his church had no local household registration and told her to leave the area.
A census taker from Shandong's Yantai city said that the local police gave him and his colleagues a list of religious believers residing in the homes they were to visit. They were also demanded to report about any household with images associated with Falun Gong or if they find gatherings of three or more people who are not related to the registered household residents. If these people refuse to show their IDs or don't cooperate, the police should be notified immediately.
A census taker from Shandong's Heze city revealed that he was ordered to report to the police anyone who doesn't allow him inside their home and only agrees to answer questions outside their residences. The explanation was that such people are suspected of holding religious beliefs or may even be hosting unauthorized gatherings.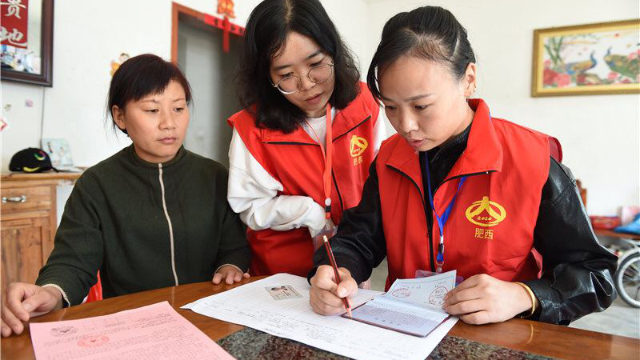 "Anyone deemed as suspicious during the census can be investigated and arrested at any time," explained a police officer from Xi'an city in the northwestern province of Shaanxi.
Residents in Henan's Zhumadian city reported to Bitter Winter that census takers questioned them if their neighbors were religious, especially if they belong to groups designated as xie jiao.
"One of the major tasks of this census is to investigate people of faith," a Yichun city government employee in Jiangxi Province said.
A member of The Church of Almighty God (CAG) told Bitter Winter that he didn't open the door when census takers came to his rented house. Living on the run for ten years because of his faith, the believer didn't want to be discovered and arrested if he had to present his ID card. Throughout these years, the police repeatedly investigated his relatives in an attempt to ascertain his whereabouts. The police even collected his brother's blood sample and interrogated ten CAG members in his hometown to track him down.
Source: Bitter Winter