Members of The Church of Almighty God recount their ordeals trying to evade CCP's persecution amid the coronavirus outbreak.
by Yang Guang'an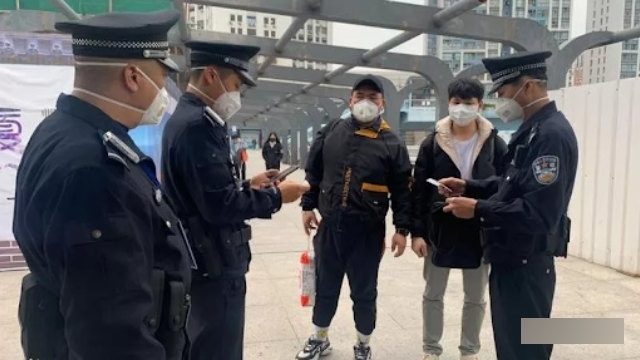 The Church of Almighty God (CAG), the single most-persecuted religious group in China, continued to face arrests and investigations even during the coronavirus outbreak. Because many CAG believers have police records due to previous arrests, they have become the targets of the government's long-term surveillance and investigations, which have not ceased during the pandemic. Regarded as criminals, who face long prison sentences for their belief, these people often flee their homes and live on the run to continue practicing their faith. In February and March, at least 325 CAG members were taken into custody as a result of operations in the name of "epidemic prevention."
Several CAG believers share their ordeals during the pandemic with Bitter Winter.
In March, a CAG member from Beijing was arrested and taken to a local police station for interrogation. Since she was detained in 2012 for her faith, the woman did not want to reveal her identity, but the police soon identified her. Officers forced her to blaspheme her God, but she refused. They then proceeded to beat her and sprayed some liquid into her eyes, demanding her to disclose information about the church.
"I squatted on the ground, crying from the pain in my eyes," she told Bitter Winter. "Seeing me in pain, the officers roared with laughter, asking me if it tasted awful."
The next day, unable to get any information from her, the police let her go but continued to monitor her. The woman managed to lose her pursuers and went into hiding.
In February, a previously arrested CAG member stayed in a friend's rented apartment in the northern province of Shanxi. In the name of epidemic prevention, the police came to register their personal information. Fearing that she would be arrested if her identity was revealed, the believer decided to hide by hanging on a guardrail outside one of the windows in the apartment, which was on the third floor. She managed to escape the police, but she injured her leg while hiding as her hands slipped and she almost fell to the ground. Fortunately, her leg got stuck in the guardrail, and she evaded death. After the event, the police returned to question her friend multiple times, looking for her.
Two CAG members from the northern province of Hebei with police records from previous arrests had to flee to another city and stay in a rented apartment. In February, as strict coronavirus lockdowns have been imposed, community officials frequently visited homes of residents to ascertain their identities, particularly those from out of town. The two believers, knowing well that they would be arrested if their identities were revealed, never opened the door, hoping to give the impression that no one lived in the apartment.
On February 14, officials sealed the doors to make sure that no one enters the apartment.
"If we tried to escape through windows, we would certainly be found and reported because of strict lockdown requirements," one of the women told Bitter Winter. "We stayed inside without much food. We barely ate and only made some rice gruel when we felt that we were completely starved."
"On the ninth day, we started feeling dizzy, unable to walk straight," the other woman remembered. "I thought that we would starve to death there, and the landlord would find two corpses in his apartment."
To stay alive, the women began eating rotten food from the trash bin. On the 17th day of their ordeal, a fellow CAG member came to check on them and managed to help them out by applying for a travel permit with her ID. The two believers managed to evade arrest.
"We are forced to practice our faith amid great terror as the CCP carries out its persecution," one of the two believers said.
Source: Bitter Winter