China's communist regime uses a variety of pretexts to eliminate Buddhist symbols in its war against anything religious.
by Han Sheng
In April, the government of Linfen city in the northern province of Shanxi ordered to demolish a sculpture dedicated to the Tathagata Buddha in the Lotus Square of the city's commercial center called Jinyue Town. Officials claimed that "outdoor Buddhist statues are not allowed to be more than ten meters" and "cannot be placed in business venues." To protect it from demolition, the center's developer moved the statue to a new location.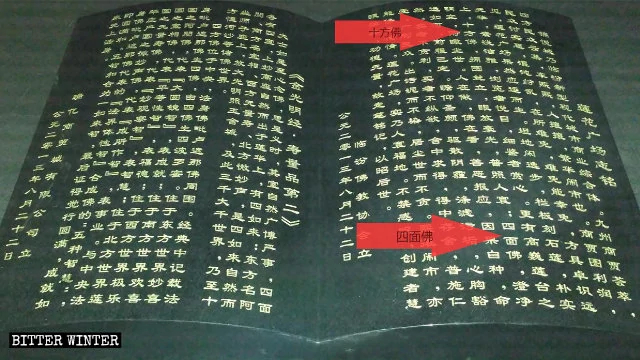 According to a source, the sculpture, known as the "Buddha of Ten Directions," was built in August 2013.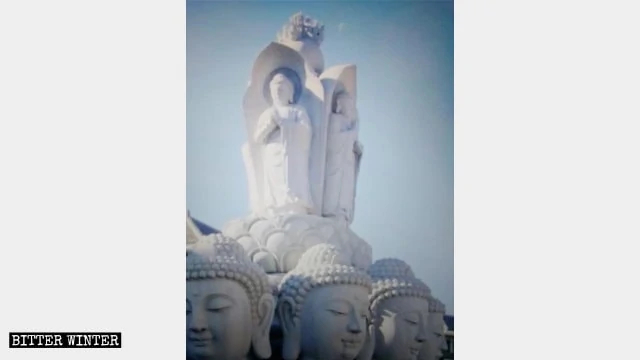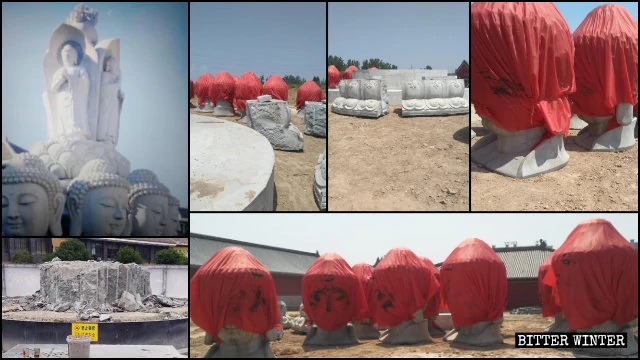 On December 2, 2019, dozens of personnel from the Religious Affairs Bureau, the State Land Bureau, the Urban Construction Bureau, and other government institutions demolished a dripping-water Guanyin statue outside the Sanshui Palace, a Buddhist temple, in Meizhou city in the southern province of Guangdong. The nearly 23-meter-tall statue, built with the funds raised by the Chinese in Indonesia, was ordered to be removed because it "was too tall and was built illegally." Ahead of the demolition, the temple's electricity supply was cut off, and people were banned from approaching and taking photos.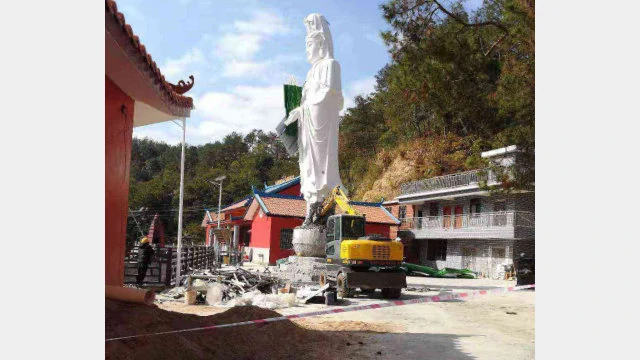 "Religious Affairs Bureau officials said that they would lose their jobs if the statue was not demolished," said a contractor who participated in the construction of the Sanshui Palace. "The government claimed that it was too tall, but it's only a pretext—the elimination of Buddhist statues is a matter of ideology. The regime thinks that too many people believe in religions, not the Communist Party. That is why it aims to rectify Buddhist statues."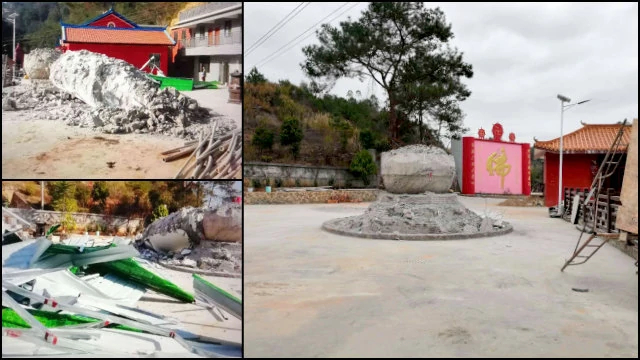 In October 2019, an outdoor Buddha statue was demolished in the Yongfu Temple, located in Ningyuan county, administered by the prefecture-level city of Yongzhou in the central province of Hunan.
The original temple was built in the Southern Qi dynasty (479 – 502) and was destroyed during a war in the late Qing dynasty (1644-1912). More than ten years ago, four Buddhist businessmen from Guangdong Province raised money to rebuild the temple with the government's approval. A Maitreya statue was built halfway up a nearby hill at the cost of one million RMB (about $ 140,000). The government now decided that the icon was "too eye-catching" and ordered its demolition.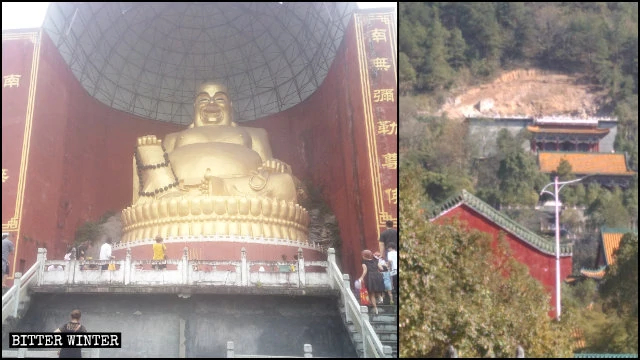 On October 17, the local government blocked the only road leading to the Maitreya statue, prohibiting visitors from approaching it and put up a sign "Maitreya statue is under renovation."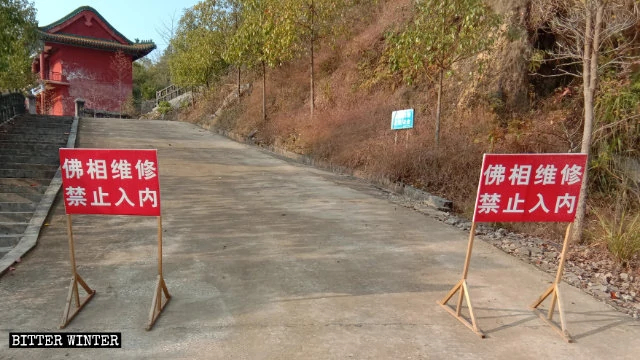 According to a worker who took part in the demolition, it took eight days to remove the statue and clear the site.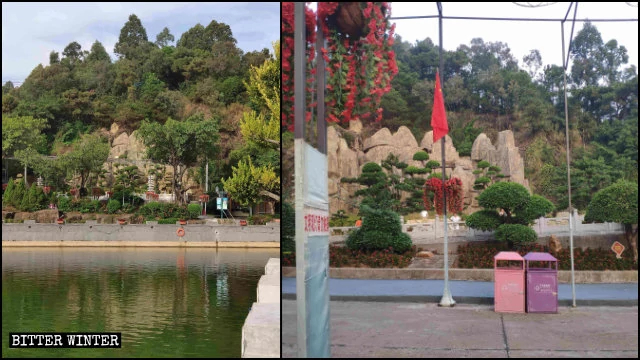 Source: Bitter Winter