A member of The Church of Almighty God recounts the humiliation and suffering she had to endure at the hands of the Chinese authorities because of her faith.
by Lu Xiaojing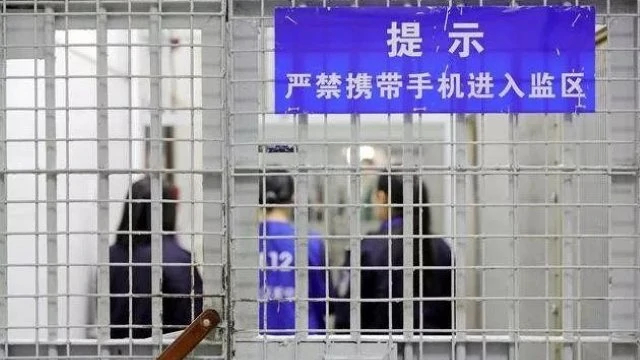 Zhang Zhen (a pseudonym is used to protect her identity) is a member of The Church of Almighty God (CAG) in her late 40s. Like numerous other members of this Chinese Christian new religious movement, who are persecuted and tortured, insulted and mistreated, she suffered unimaginable humiliation at the hands of the CCP after she was arrested two years ago for her faith.
"It was the summer of 2017," the woman started her story. "I was riding home when a tall young man on a motorcycle stopped me." Before she realized what was happening, the man forced her hands behind her back, and several police officers, who came out of nowhere, started looking through her handbag and scooter, without showing any documents. One of the officers told her to strip off her clothes for a body search.
"This is too much; it's a violation of my rights," Zhang Zhen remembers complaining while she tried to get free, but her hands were held behind her back. Ignoring her, a female officer forcibly undressed her, leaving only underwear, right there on the street.
"Thirty or so onlookers surrounded me, saying something one after another," she continued. "I felt frightened, humiliated, angered, and in despair. I wished I could disappear in a hole, or even die out of shame."
Her house was raided the same day. The police told her that she had been monitored for nine months. Because Zhang Zhen refused to disclose information about the Church leaders and members, she was escorted to a detention house the next day. The guards who admitted her ordered her to strip off all clothes and took photos of her from all sides.
As she realized later, this was just the beginning of her nightmare. "The next day, a guard ordered me to undress for a physical examination in front of over 20 inmates," Zhang Zhen remembered. "This time, I had to raise my hands over my head and whirl in a circle like a buffoon. I wanted to smash my head. There were HD cameras in the cell, so male guards could also watch the scene on their surveillance screens. Not only that: they could also see me washing or using the toilet. I was deprived of any privacy."
The so-called physical examination, when she had to undress fully, was conducted once a week during the two years she spent in detention. "Each examination felt like torture," the woman added. "It was worse than dying. I was overwhelmed with sorrow every time as if my heart were bleeding."
During her detention, Zhang Zhen was interrogated many times to disclose information about the Church. Handcuffed and shackled, she was taken to the places where she used to meet her fellow believers. She felt extremely humiliated being paraded like this through the streets. The police used this tactic to make her divulge information and renounce her faith. The woman told Bitter Winter that she managed to go through this ordeal only because of her strong belief.
After two years in detention, Zhang Zhen was sentenced to the time served on the charge of "using a xie jiao organization to undermine law enforcement." Even after her release, Zhang Zhen is tormented by the memories of her experience. The police also continue to harass her, forcing her to write a statement of repentance. Since they threaten never to give up, a dream of a normal life is unreachable, unless she renounces her faith.
Source: Bitter Winter