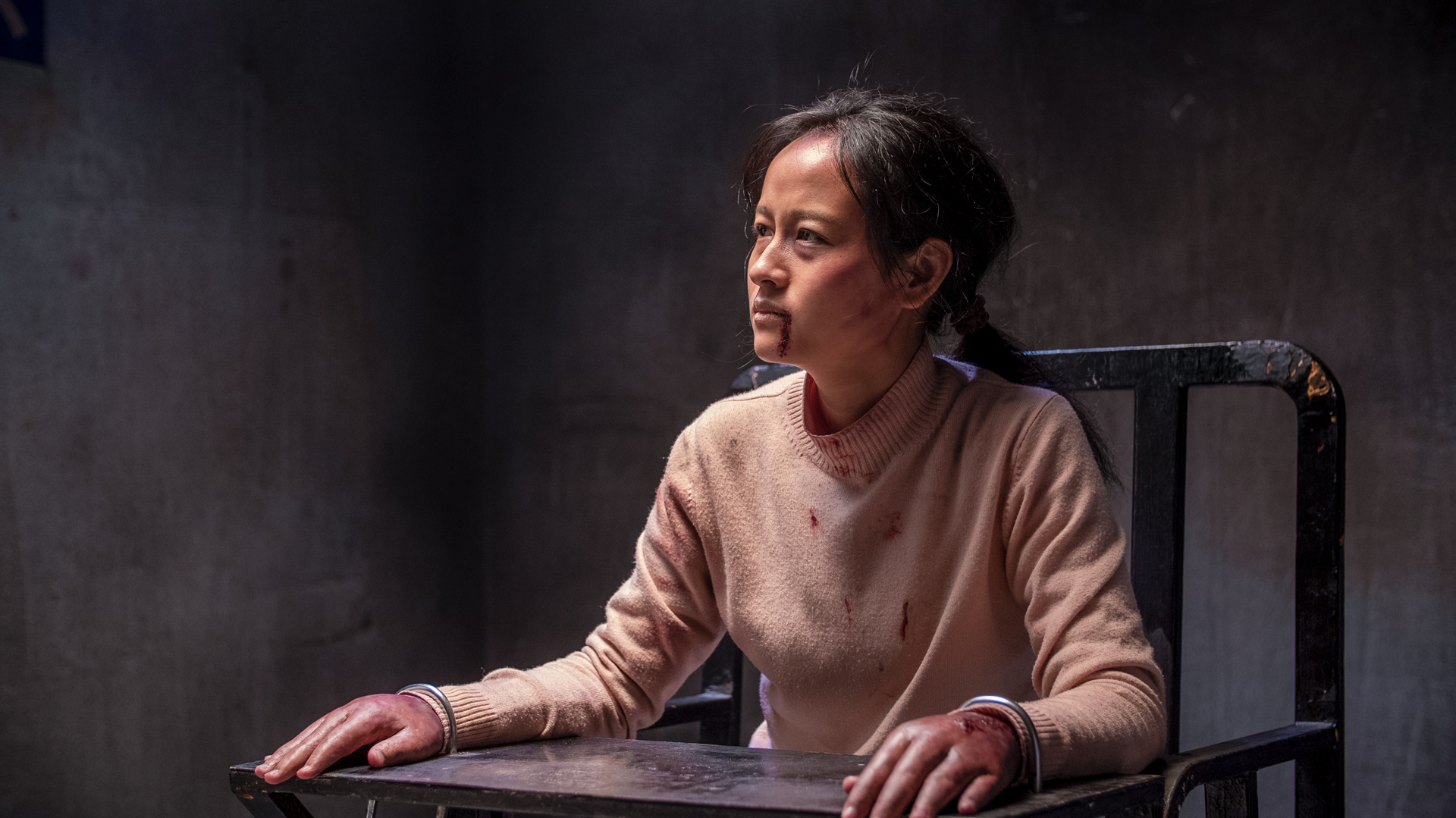 Shen Minzhi, female, born on October 6, 1984, was a resident in Madian village, Lucheng town, Lujiang county in Hefei, the capital of the eastern province of Anhui. She joined The Church of Almighty God in 2008, and when she did the church work in August 2017 in Fuqing city in the southeastern province of Fujian, she was arrested by the local police after having been surveilled and traced for over one month. Afterward, she was subjected to secret interrogation and mandatory indoctrination for over 15 days. During her detention, she was mistreated and tormented so much,  so that she suffered lung disease, which later deteriorated into lung cancer. Despite this, she was sentenced to four years and six months in prison, and died on March 13, 2020 at the age of 36.
According to her account before her death, around 8 p.m. on August 29, 2017, Shen Minzhi was arrested by the local police when she was doing the church work in a Christian's house, and was then taken to the local police station, where the police cuffed her to a tiger bench – a torture tool, while they set the air conditioner to the lowest temperature and made it blow on her until the next evening. Her hands, feet, and legs lost consciousness in the cold. Later, she was transferred to the Shiquan Villa in Fujian's Fuqing city for secret interrogation.
To extort information about other Christians from Shen Minzhi, the police subjected her to the torture of "exhausting an eagle" [depriving the victim of sleep for a long time]. They cuffed her to a chair with her hands behind her back, and took turns to interrogate her for 24 hours a day. During the time, they subjected her to mandatory indoctrination and forced her to copy blasphemous materials by hand. They also pretended to find a job for her, thereby inducing her to betray God and renounce her belief. After she was tormented for 13 days in a row, she became extremely weak and exhausted, and had an unbearable pain in the waist. Then the police forced her to stand still for three days, and later sent her to the Fuzhou City No. 2 Detention House.
The living conditions in the detention house were terribly adverse. Shen Minzhi used a wooden board as her bed, which was covered with a thin straw mat. With a thin comforter in winter, she woke up feeling cold every night. As she had no shoes, she had to sit with both legs crossed on the wooden board every day, so that her feet and legs lost consciousness in the cold. She was also forced to take bath with cold water every day.
After she had been mistreated for five months in the detention house, she began to cough, gasp for breath, and have a fever, and what's more, her conditions were increasingly worsened. Whenever she took several steps, she had difficulties in breathing, and had pains like cramping in the chest, shoulders, and back, so much so that she could not sleep in the night, and could not sit, leaving her having to squat on the floor. Despite her illness, the police still forced her to serve on sentry duty for two hours every night, with the result that she vomited and had twitching hands and legs on one occasion, and even fainted on another. Not until a month later did the police take her to the prison hospital, and the doctor told her that she suffered a serious lung disease and needed to seek treatment in a better hospital. However, as she was a believer in Almighty God, the police did not grant her release on bail. Later, her condition was gradually deteriorated.
On March 20, 2018, Shen Minzhi's family members received a phone call from the detention house and learned that she was diagnosed with lung cancer. They immediately rushed to the prison hospital, but were only allowed to visit her for over ten minutes. As they found she was so weak and had difficulties in speaking and even in breathing, they wanted to get her released on bail, but were refused.
On June 27, despite that she suffered an incurable illness, the People's Court of Changle City in Fujian Province sentenced her to four years and six months in prison and fined her 10,000 RMB (about $ 1,400).
On July 24, the police were planning to send her to the Fuzhou Women's Prison to serve her term, but the prison authorities refused to accept her after learning that she was critically ill. Only then did the court allow her to serve her sentence outside the prison under surveillance.
When she returned home, the Justice Bureau of Lujiang county in Anhui's Hefei city demanded her to be present at the bureau twice every month, and each time she had to write a theological report with 800–1000 Chinese characters. She was told to keep her cellphone power on for 24 hours a day, and carry it with her. The government's control deteriorated her condition.
On March 13, 2020, Shen Minzhi died from illness at the age of 36.