Countless CAG members have been arrested following a national crackdown operation launched this September to eradicate the Church.
by Wang Yichi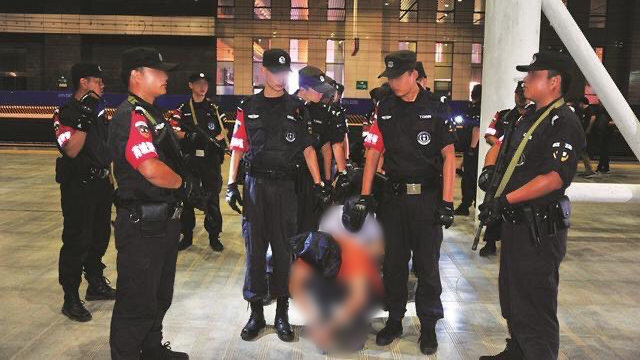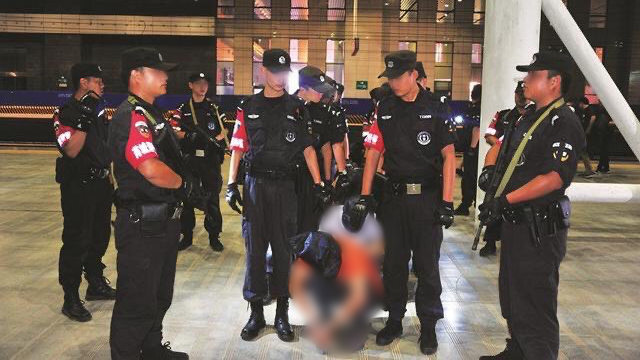 The Central Political and Legal Affairs Commission issued a confidential document this September, ordering a three-year crackdown operation targeting The Church of Almighty God (CAG) nationwide. The campaign aims to achieve three strategic goals: to destroy the Church's system domestically completely, to substantially downsize its membership by preventing Church activities and blocking new members from joining, and to curb the development of the Church abroad.
Chen Yixing, Secretary-General of the Central Political and Legal Affairs Commission, arranged the task at a work conference devoted to cracking down on, and dealing with, the CAG nationwide. He stated that the CAG not only has millions of members in China and is growing abroad, but also has a "perfect organizational system" and "extraordinary resilience ability." Chen designated the CAG as the xie jiao organization that currently imposes the most serious potential threat to the CCP. He ordered to carry out a 3-year "general battle" against the CAG, by cracking down on it to control its growth, to curb its development, and to bring along other crackdown operations against it.
Since the document was issued, the government of the eastern province of Shandong has carried out a sustained arrest operation. Within three months, 562 CAG members were arrested, and on November 10 and 11, over one hundred CAG members were arrested in Qingdao city alone. At least 233 were arrested in Zibo and Tai'an cities. The arrest operation has also been carried out in other provinces.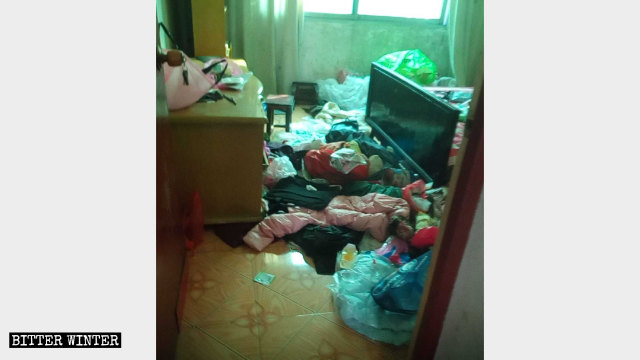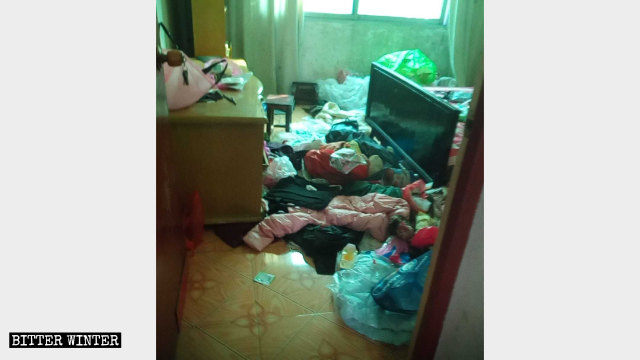 Xixia city in Henan Province: 160 arrested one day
The suppression operation against the CAG was also launched in September in the central province of Henan. In Xixia county, administered by Henan's Nanyang city, at least 160 CAG members were arrested in one day alone on November 10.
A government insider told Bitter Winter that various police officers were dispatched from Nanyang-administered counties to cooperate with public security officers from Xixia to arrest CAG members. The arrest operation began at 2 a.m. on November 10. Checkpoints were set up at every intersection and major road in the county, and the police, followed by workers from blacksmith companies, went to houses of CAG members to arrest them. If any of them refused to open their door, the police ordered the workers to unlock the door, before making their way into the house and searching every room.
The arrest operation lasted three days. After November 11, over one thousand plainclothes police officers patrolled residential quarters and sites, resulting in successive arrests of further CAG members.
"Over 20 police officers armed with submachine guns broke into a CAG member's house and arrested three fellow members," an elderly CAG member told Bitter Winter, with lingering fear while recalling the scene of arrest.
"At 4 a.m. on November 10, dozens of personnel came and totally surrounded our building. They pried open the lock with an iron rod and arrested five people who were sleeping," an eyewitness said, who was a neighbor of these CAG members.
According to a police officer who participated in the arrest operation, about two thousand officers joined the arrest operation in six Nanyang's counties. Ten of them on average arrested one CAG member. They all wore plain clothes and brought unlocking tools with them.
A government employee from Xixia county told Bitter Winter that, following the 3-day arrest operation, special investigation teams were established in all Xixia's towns. Local plainclothes police officers joined forces with thugs to patrol and arrest CAG members. The government also offered monetary awards to those who provided clues on CAG members, ranging from 1,000 to 6,000 RMB (about $ 150 to 900), according to the importance of clues.
Xuzhou city in Jiangsu Province: 71 arrested, many tortured
The police in Xuzhou city in the eastern province of Jiangsu carried out the arrest operation against the CAG in September, detaining at least 71 CAG devotees. Some released CAG members told Bitter Winter that they were tortured during police interrogation.
On September 7, three CAG members were arrested and detained in Xuzhou-administered Xinyi city. "During the interrogation, a police officer gave me hard slaps on the face, and he shocked my chest, back, and arms with an electric baton, until the baton was dead. He then got another baton and shocked my neck for over ten minutes. It hurt as if the flesh were torn off my neck," one female devotee who was released reported to us, adding that the police tortured her in order to force her to give up the information on church leaders and money.
Three other CAG members from Xinyi were arrested on September 22, and nearly 20,000 RMB (about $ 3,000) of personal and church assets were confiscated. They then were taken to a local hotel, where they were secretly interrogated for seven days.
"As the police knew that I had been a church leader, they deliberately cranked the TV volume so loudly or played noises through a loudspeaker to prevent me from sleeping, forcing me to give up the information on the Church," one of the arrested CAG members said.
A nearly 70-year-old CAG member was taken by the police away from her home on September 4. This was the third time she was arrested. Two 17-year-old CAG members were also arrested, and one of them is still in custody.
Arrest operations continue in Jiangxi and Shaanxi provinces
After 22 CAG members were arrested in October in Yichun city in the southeastern province of Jiangxi, the local police continued their arrest operations against CAG members. In November, at least 24 CAG members were arrested, and personal and church assets worth 144,000 RMB (about $ 22,000) were confiscated. The youngest among the arrested was only 17 years old.
On top of that, the CCP searched and arrested CAG members taking advantage of the population census. On October 28, nine CAG members were arrested in Xianyang city in the northwestern province of Shaanxi. As reported to Bitter Winter, the police broke into a CAG member's house on the pretext of "population census" that night. They questioned and searched, and then they arrested two CAG members and confiscated their belongings worth 16,000 RMB (about $ 2,500).
"This is not an ordinary census. Previously, census takers left soon after asking a few questions," our source said. "During this census, however, the police did not investigate other residences but had targets (aimed to arrest CAG members)."
Source: Bitter Winter