The Chinese government used the deadly virus to persecute believers of banned religious groups, entering their homes under the pretext of "epidemic prevention."
by Zhou Xiaolu 
Throughout the coronavirus outbreak, China's communist regime continued to stifle the voice of dissent, arresting government critics, people of faith, and citizen journalists on the pretext of curbing the spread of the virus. According to a document issued in March by the Political and Legal Affairs Commission of a locality in northeastern China, the CCP established "a stability maintenance mechanism" targeting religious groups at home and aboard, pro-democracy activists, government petitioners, and other organized groups that could threaten its regime and "pose a danger to social stability" during the pandemic.
Arrests planned throughout China
Banned religious groups, like The Church of Almighty God (CAG), remained a key target of the CCP's religious persecution during the outbreak. According to preliminary data, between February and March, at least 325 CAG members were arrested throughout China as a result of investigations in the name of epidemic prevention. The number could be higher since it is hard to verify information due to the pandemic-related restrictions.
A government employee from the northeastern province of Liaoning told Bitter Winter that he was notified by his superior in the provincial government in March that the two stability maintenance measures—stopping the spread of coronavirus and suppression of the CAG—should not be relaxed, and the "two battles must be victorious." He was told to launch arrest operations targeting the CAG.
Similar operations were also planned in other parts of China: in the central province of Henan, Gansu Province in the north-west of the country, Shandong Province in the east, and elsewhere. In some locations, CAG believers were taken into custody during lockdowns.
Within less than 20 days in February, several cities in the southwestern province of Sichuan launched operations, resulting in arrests of at least 98 CAG members: 49 in Deyang city and more than 20 in Neijiang city. Most of them were monitored for a long time ahead of arrests. One of the released believers told Bitter Winter that the police threatened to send her to the coronavirus epicenter in Hubei Province to be infected if she continued practicing her faith.
On February 1, in the height of the epidemic, the Public Security Bureau of Liulin county, administered by Lüliang city in the northern province of Shanxi, launched a special crackdown campaign against the CAG, encouraging masses to report on its members.
Also in February, the Political and Legal Affairs Commission in a city in the northwestern province of Shaanxi issued a confidential document, ordering to strengthen stability maintenance measures during the epidemic, including crackdowns on the CAG and other unregistered religious groups.
Tortured in the name of epidemic prevention
Using mandatory checks of IDs during the coronavirus outbreak, authorities managed to expand the scope of religious persecution and arrested numerous CAG members as a result. A government employee from the eastern province of Anhui said to Bitter Winter that a representative of the local Political and Legal Affairs Commission instructed him not to delay investigations into CAG members because of the pandemic: On the contrary, government personnel should use preventive measures as a pretext to enter residents' homes.
For CAG members who live on the run trying to evade arrests, the situation is particularly dire, as they have nowhere to hide under increasing investigations.
In February, two CAG members were arrested when government officials knocked on their door to check IDs. After they were identified as believers of the banned religious group, the police searched their house and confiscated church valuables worth 45,000 RMB (about $ 6,400) that they kept at home.
During interrogation, officers covered one of the believers' mouth and nose with a plastic bag while repeatedly stepping on his feet, hitting his ribs and legs with an iron stick.
"I was confined to a tiger bench with a leather belt and was shocked with an electric baton," the believer told Bitter Winter after his release. "The belt broke twice as I struggled from pain. They also attached tongs with electricity going through them to my hands. They only stopped when they became tired."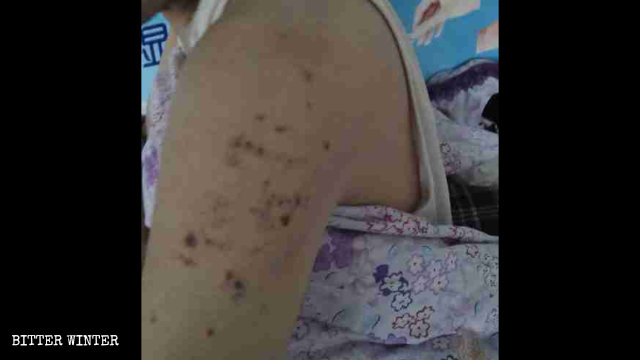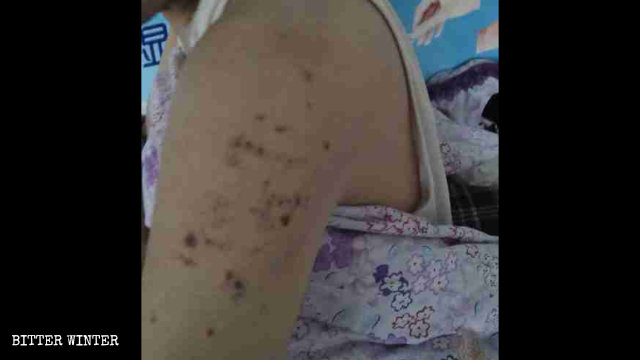 As the police searched the house of a CAG member in the eastern province of Jiangsu in February, they found a scrap of paper with religious content, which, they claimed, was enough to send her to prison.
The pandemic didn't prevent the CCP from harassing CAG members to renounce their faith. In March, the police forced 90 believers from Henan's Yanshi city to sign three statements—repentance, guarantee, and break-up—or they would be sent to indoctrination classes or sentenced to time in prison.
From February to March, about 300 CAG members from Sanming, Longyan, Ningde, and other cities in the southeastern province of Fujian were forced to sign such statements. More than 160 believers were harassed in Anhui, Jiangsu, and Jiangxi provinces.
Source: Bitter Winter