The wife of Chinese rights lawyer Jiang Tianyong, who was jailed last November for two years for "incitement to subvert state power," says he recently received a visit from his father at the Changsha No. 1 Detention Center, and that he will be transferred in March from the police-run facility to prison to serve the remainder of his sentence.
Speaking from her home in the U.S., Jin Bianling said Jiang's father had been brought to Changsha under the escort of two state security police officers on Tuesday. Their conversation took place under the watchful eyes of six or seven prison guards, she said.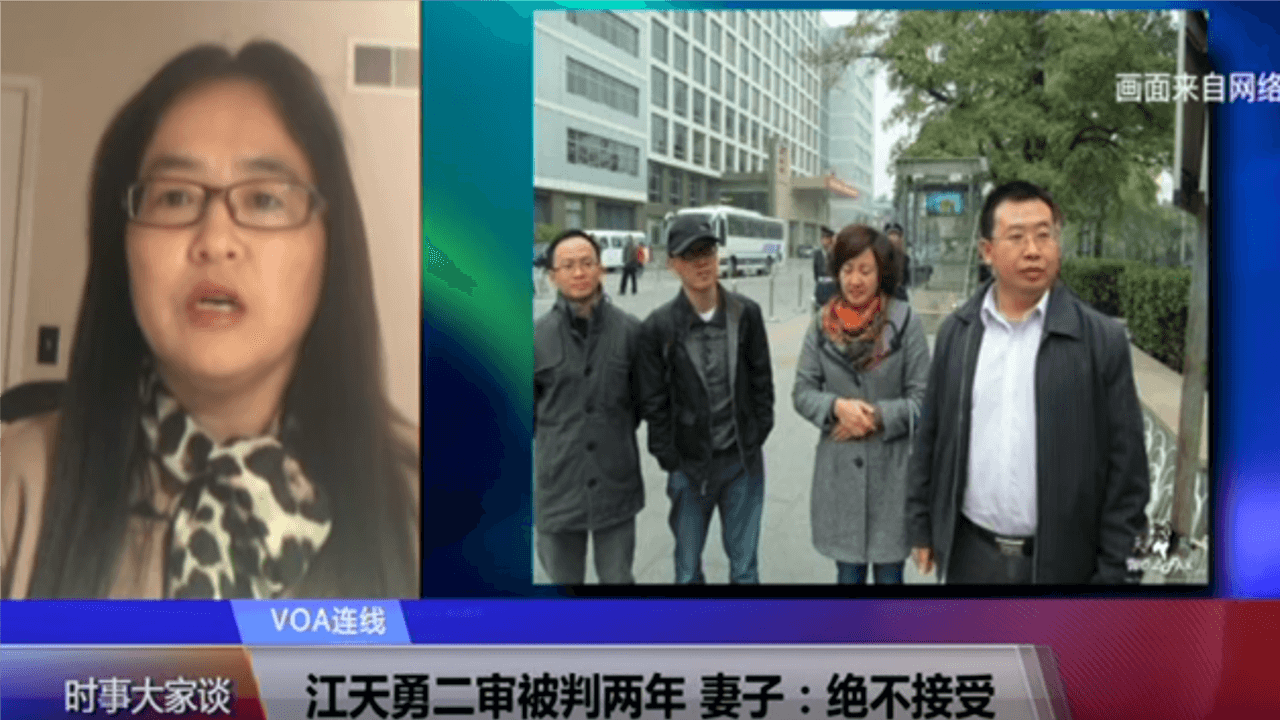 "Jiang Tianyong asked about some family matters, and had his father tell me not to worry too much about him," Jin said. "He said he was allowed to read books inside."
"He also gave his father a message: to thank everyone for their concern and support," she said.
She said Jiang has been in the Changsha No. 1 Detention Center for more than a year, but had only recently been issued with a payment card used to buy goods from the detention center store.
"Jiang Tianyong didn't even know there was money in his account until his sister visited him last month. Only then did they issue him with a card," Jin said.
"The food is, of course, terrible, in the detention center, and he can't sleep there. He should have lost weight but he seems to be as plump as he ever was, so I'm really worried about him," she said.
Jin said Jiang is now waiting for a transfer in March to an unknown prison in Henan province, with the details of the transfer to be advised by phone at a later date.
"His family will continue to fight for his visiting rights [after the transfer]," she said. "Also, we will continue to call on the international community to pay attention to Jiang Tianyong's case."
"We don't know what the conditions will be like at the next prison he goes to, so I hope people will keep watching, to ensure that the authorities don't start to mete out worse treatment or torture to Jiang Tianyong," she said.
Jin has previously said she received an account of his torture after he went missing on Nov. 21, 2016 in the central city of Changsha.
He was identified as vulnerable to torture by Amnesty International in January 2017.
Source: Copyright © 1998-2016, RFA. Used with the permission of Radio Free Asia, 2025 M St. NW, Suite 300, Washington DC 20036. https://www.rfa.org.