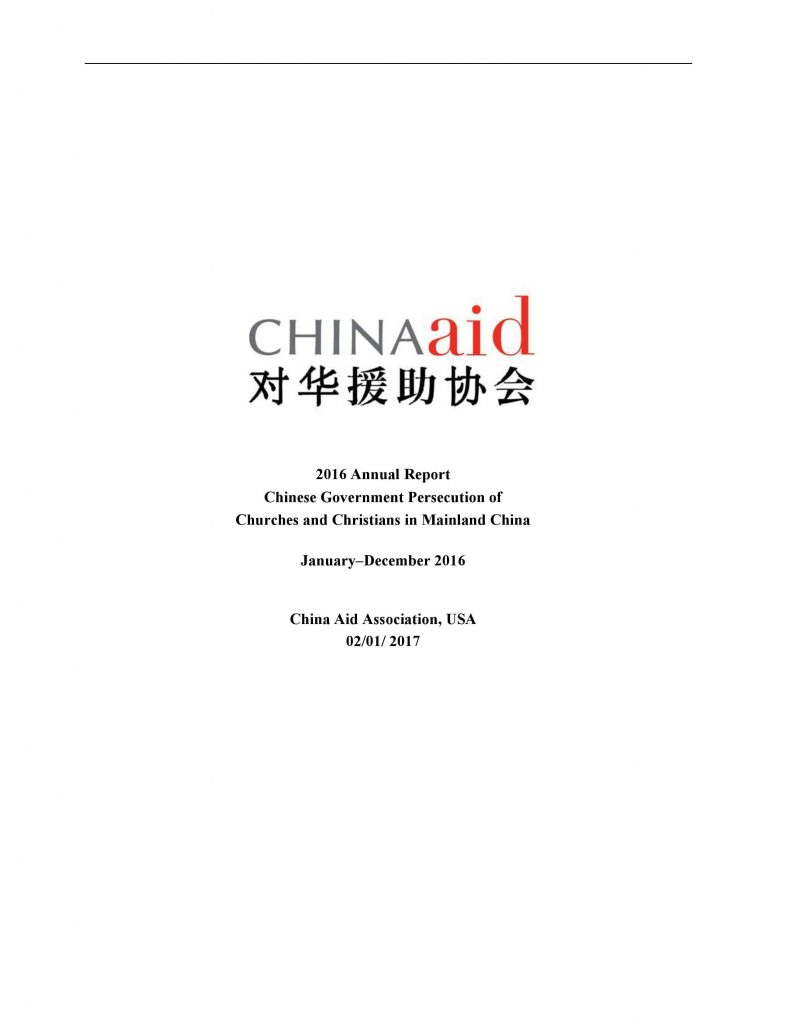 Introduction: Sinicization officially unveiled, Party's shadow envelops churches and Christians in mainland China
2016 heralded key changes to religious freedom in mainland China as the Chinese Communist Party's [CCP] core principle in managing religious affairs changed from "active guidance of religion and socialism to mutually adapt" to "persistently following the path of religious Sinicization." Ushered in by the National Conference on Religious Work in April 2016, these alterations mark a critical shift in how the Party views the ideal operation of religion within its own society, as the ideology switches from the mutual adaptation of socialism and religion to a complete renovation that fits the government's agenda.
Three aspects illustrate this major turning point: 1. For the first time since 2001, the CCP held the National Conference of Religious Work in April 2016. Chinese president Xi Jinping reiterated that "religion should persistently follow the path of Sinicization," echoing his speech at the United Work Front Department's conference in September 2015. The government has officially recognized this mantra as the new driving principle of its religious policy. 2. The State Administration of Religious Affairs delivered the so-called Revised Draft of Regulations on Religious Affairs (To Be Approved) in September 2016, implementing the new ideology on a legislative level and paving the road for the legal management of religions. 3. Finally, in order to echo the new draft, local religious departments of government introduced a series of corresponding laws and regulations.
Report: 2016 Annual Report Chinese Government Persecution of Churches and Christians in Mainland China
Source: Copyright reserved © China Aid Association, Inc. 2018