Malaysian police arrested 11 Uyghurs who escaped from a Thai immigration detention center in November 2017 and Chinese officials are demanding they be returned to Beijing, security officials said Thursday.
The escapees have been interrogated but were not believed to be linked to any terrorist groups, according to two Malaysian security officials who provided the information to BenarNews, an RFA-affiliated online news service, separately on condition of anonymity.
They said the 11 men were among the 20 Uyghurs who broke out of their detention cells in southern Thailand. Officials said at the time that the escapees may have crossed into neighboring Malaysia.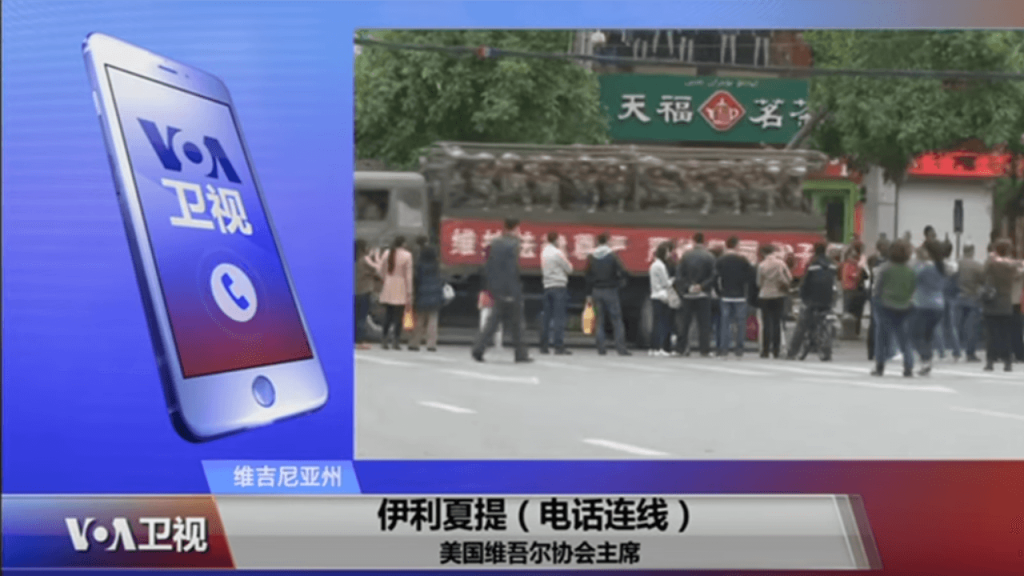 "Yes, China had demanded for them to be returned to the country," one of the Malaysian sources said, confirming a Reuters report Thursday that unidentified Chinese officials were in contact with Kuala Lumpur to arrange the possible repatriation of the Uyghurs who fear persecution and abuse on their return home.
Malaysian officials did not give BenarNews details about when the Uyghurs were taken into custody.
Muslim Uyghurs are from China's western Xinjiang region where, rights groups said, heavy-handed rule by authorities had forced many of them to flee abroad.
The Malaysian sources declined to provide more details due to the sensitivity of the matter.
Some Western foreign missions were trying to dissuade the Malaysian government from sending the Uyghurs to China, according to Reuters.
"They (Malaysia) are under great pressure from China to hand them over to China and not to Thailand," one of the Reuters sources said.
In Washington on Thursday, a U.S. State Department official said American officials were "concerned by media reports regarding Malaysia's possible deportation of Uyghur individuals to China."
"We urge Chinese authorities to uphold international human rights norms with regard to any individuals who have been returned to China, and to ensure transparency, due process, and the safety and proper treatment of these individuals," the official told BenarNews.
The 20 escapees were among the more than 200 Uyghurs who were detained in 2015 after they were found at the Tone Nga-Chang waterfall in Thailand's Songkhla province. It was not clear how they had reached the area.
The Uyghurs, who speak a Turkic language, claimed then that they were Turkish and demanded they be allowed to travel to Turkey, but Thailand kept them under detention as authorities tried to verify their citizenship.
Tighter relations under Najib
Malaysia, which has tightened bilateral relations with China in recent years under Prime Minister Najib Razak, said in November it would send one escapee who was arrested back to Thailand.
But in 2011 and 2012, Kuala Lumpur drew criticism from human rights groups and the U.N. refugee agency (UNHCR), when it repatriated two groups of Uyghurs to China, including those awaiting processing of their refugee claims.
Human Rights Watch urged Malaysia not to deport the Uyghurs.
"Uyghurs forcibly returned to China face credible threats of imprisonment and torture, so it's critical that Malaysia does not forcibly expel to China anyone the Chinese claim is a Uyghur," said Brad Adams, Asia director of the New York-based advocacy group. "Malaysian authorities should allow these individuals access to a fair process to determine their refugee claims, not ship them to China based on Beijing's demands."
China regularly conducts "strike hard" campaigns in Xinjiang, including police raids on Uyghur households, restrictions on Islamic practices, and curbs on the culture and language of the Uyghur people, including videos and other material.
While China blames some Uyghurs for "terrorist" attacks, experts outside China say Beijing has exaggerated the threat from the Uyghurs and that repressive domestic policies are responsible for an upsurge in violence there that has left hundreds dead since 2009.
Chinese Foreign Ministry spokesman Geng Shuang told reporters in Beijing that he did not know of the case, but added that his country would cooperate with relevant countries.
China, he said, will crack down on illegal immigration activities in accordance with the law, to jointly protect regional security and stability.
Meanwhile on Thursday, Dolkun Isa, president of the Germany-based World Uyghur Congress, urged Malaysia not to return the 11 escapees to China and respect the international principle of non-refoulement by working with the UNHCR and resettling the refugees to a safe third country.
"Once these Uyghurs are handed over to the Chinese authorities, they will face immediate imprisonment, torture, disappearance or even death," he told the Uyghur Service of Radio Free Asia (RFA), a sister entity of BenarNews. "Previous Uyghur refugees deported by Malaysia to China have simply vanished."
Source: Copyright © 1998-2016, RFA. Used with the permission of Radio Free Asia, 2025 M St. NW, Suite 300, Washington DC 20036. https://www.rfa.org.