Six U.S. Senators have penned a letter to Washington's top diplomat, urging pressure on China's government to provide information about the relatives of reporters with RFA's Uyghur Service missing in the Xinjiang Uyghur Autonomous Region (XUAR), and to free those who have been detained or jailed.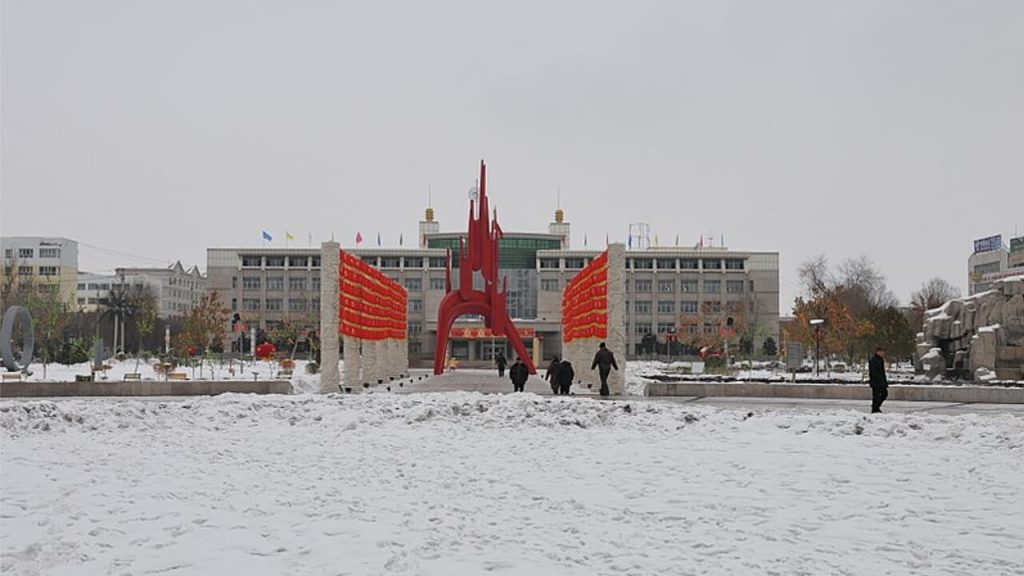 Beginning in April 2017, Uyghurs accused of harboring "strong religious views" and "politically incorrect" ideas have been jailed or detained in re-education camps throughout the XUAR, where members of the ethnic group have long complained of pervasive discrimination, religious repression, and cultural suppression under Chinese rule.
China is believed to have detained more than two dozen close relatives of six U.S.-based reporters for RFA's Uyghur Service in apparent retaliation for their coverage of the XUAR.
In a letter dated July 26, and recently obtained by RFA, Senator Mark Warner of Virginia—the vice chairman of the Senate Select Committee on Intelligence—and five other bipartisan Senators wrote to Secretary of State Mike Pompeo to raise concerns about China's attempts to punish the RFA reporters for their work.
"RFA's Uyghur Service journalists, most of them U.S. citizens and residents of Virginia, have relatives in China—including elderly parents—who have been detained, jailed, or forcibly disappeared in what appears to be an act of direct retaliation against these U.S. journalists for their work in exposing the deteriorating human rights situation in the XUAR," the lawmakers wrote.
"We are deeply concerned that these cases illustrate that a foreign nation is pursuing extreme measures in an attempt to interfere with Radio Free Asia's congressionally mandated mission of bringing free press to closed societies."
The Senators noted that most of the relatives are believed to be held in the re-education camps which, aside from a brief mention as "training centers" in state media recently, China's central government authorities have not publicly acknowledged the existence of.
While the number of inmates kept in each facility remains a closely guarded secret, local officials in many parts of the region have in RFA telephone interviews forthrightly described sending significant numbers of Uyghurs to the camps and even described overcrowding in some facilities.
"In your capacity as the United States' senior diplomat, we urge you raise this urgent issue in your diplomatic communications with your Chinese counterparts, seek answers as to the whereabouts and well-being of these missing, detained, and jailed relatives, and appeal for these individuals to be unconditionally released at every opportunity," the letter said.
"We ask you to make clear to the Chinese government that these cases are a priority for the U.S. Government. We also ask that you brief our offices within the next few weeks with an update on their cases, to include specifics about your engagement with the Chinese government to date, and your plan for future engagement."
The letter to Pompeo came after several top U.S. officials and a U.S. lawmaker called out China last week for its treatment of Uyghurs in the XUAR, slamming Beijing for what they said was a systematic effort to destroy the Muslim minority's religious and cultural identity.
U.S. Vice President Mike Pence, U.S. Ambassador to the United Nations Nikki Haley, and Senator Marco Rubio spoke at separate events in Washington decrying China's re-education camps in the XUAR and calling on the country to end its religious persecution of the Uyghurs, in a rare example of U.S. officials at such senior levels concertedly drawing attention to the issue.
Earlier in July, Pompeo told Voice of America in an interview that China should refrain from using "the guise of a counter terrorism investigation to persecute religious freedom" and condemned Beijing's draconian policies in the XUAR.
Citing credible reports, Rubio and his CECC co-chair Representative Chris Smith, said recently that as many as 500,000 to a million people are or have been detained in the re-education camps, calling it "the largest mass incarceration of a minority population in the world today."
Adrian Zenz, a lecturer in social research methods at the Germany-based European School of Culture and Theology, said the number "could be closer to 1.1 million, which equates to 10-11 percent of the adult Muslim population of the region."
In March, several human rights and press freedom watchdog groups slammed China's detention of the RFA Uyghur Service reporter's relatives and called for their release.
Source: Copyright © 1998-2016, RFA. Used with the permission of Radio Free Asia, 2025 M St. NW, Suite 300, Washington DC 20036. https://www.rfa.org.