Human rights experts at the United Nations have called on Beijing to release the widow of late Chinese Nobel peace laureate Liu Xiaobo, amid growing fears for her mental health.
Liu Xia has been held under house arrest and residential surveillance ever since her husband's Nobel Peace Prize was initially announced in October 2010.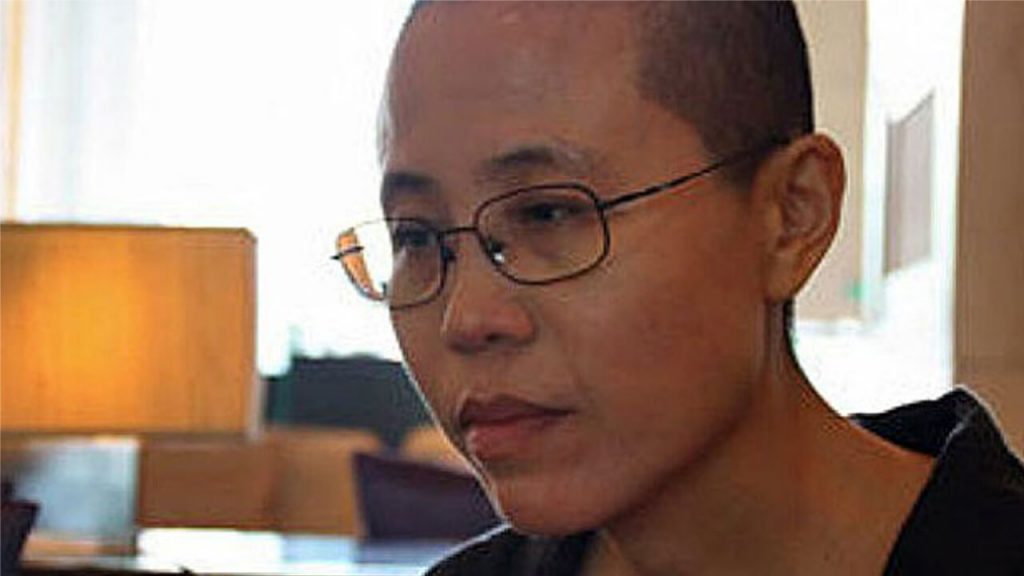 Now, U.N. experts say they are "deeply concerned" for her mental health.
"Ms. Liu is a poet and artist [who] has been arbitrarily held under house arrest since 2010," they said in a statement on Wednesday, adding that her continued detention was judged to be arbitrary by the U.N. working group on arbitrary detention as early as 2011.
"We are disturbed by reports of the deteriorating health of Liu Xia.
She is reportedly physically restricted at an unknown location and suffers from severe psychological distress," the statement said, referring to several recent audio recordings that were released in May in which she pleads for help.
"We understand her condition has been aggravated by the restrictions placed on her movements, and contact with outsiders, for over seven years, while she has not been accused of any criminal activity, nor charged with any criminal offense," it said.
While the ruling Chinese Communist Party has denied that Liu is being held against her will, she was last seen in public at Liu Xiaobo's funeral in July 2017, and recently released audio clips have suggested she is in a highly distressed and desperate state of mind.
The statement called on the Chinese government to grant "immediate and unfettered access" to Liu Xia.
It also urged that Liu Xia "be freely allowed to seek medical and psychological treatment where ever she wishes to, including outside China."
"We reiterate our call to the Chinese Government to disclose her whereabouts and release her," the statement said. "If Ms. Liu is free as she is said to be by the authorities, she should be allowed to peacefully to exercise her right to freedom of expression and movement."
The experts quoted in the statement said they have been in contact with the Chinese government "on regular occasions" to raise their concern about Liu Xia's well-being.
The writers' group Independent Chinese PEN says its members and officers have been targeted by the authorities over their continuing public support for Liu Xia.
Last month, poet Wang Zang resigned from the post of president of the group soon after being voted in, following a period of police questioning.
Wang sent in his resignation "voluntarily" after being summoned for questioning by state security police in the southwestern province of Yunnan.
Group spokesperson Bei Ling said the move came just hours after investigations revealed two unknown accounts participating in a video conferencing meeting called to elect the group's new president, suggesting that state security police were listening in.
"Independent Chinese PEN elected an important underground poet living in China to be its new president," Bei told RFA. "Wang Zang was summoned by police on the day of the meeting, and sent us a resignation letter a few hours later."
"We are now unable to contact him, which means that his communication with the outside world is being restricted," Bei said.
Bei said the close scrutiny on the part of the authorities is likely linked to its vocal support for detained Hong Kong bookseller Gui Minhai, and its protests against the persecution of Liu Xiaobo and Liu Xia.
"We have run into various obstacles," Bei said. "But this won't affect our continuing to insist on freedom of speech and publication."
Liu Xiaobo died on July 13, 2017 of late-stage liver cancer, while serving an 11-year jail term for subversion, and the authorities denied requests for him and Liu Xia to travel overseas to seek medical treatment.
Eyewitnesses say he played a crucial role in negotiating a truce between student protesters and People's Liberation Army troops sent in to end the protests at Beijing's Tiananmen Square on the night of June 3-4, 1989, enabling hundreds to leave safely.
Source: Copyright © 1998-2016, RFA. Used with the permission of Radio Free Asia, 2025 M St. NW, Suite 300, Washington DC 20036. https://www.rfa.org.