ADHRRF – On December 8, to mark the International Human Rights Day, hundreds of people rallied on the steps of the Old City Hall in Toronto, Canada to denounce the Chinese Communist Party (CCP)'s persecution of Chinese mainlanders and Hongkongers, and call on the Canadian government to enact the Magnitsky Act to sanction Chinese and HK officials.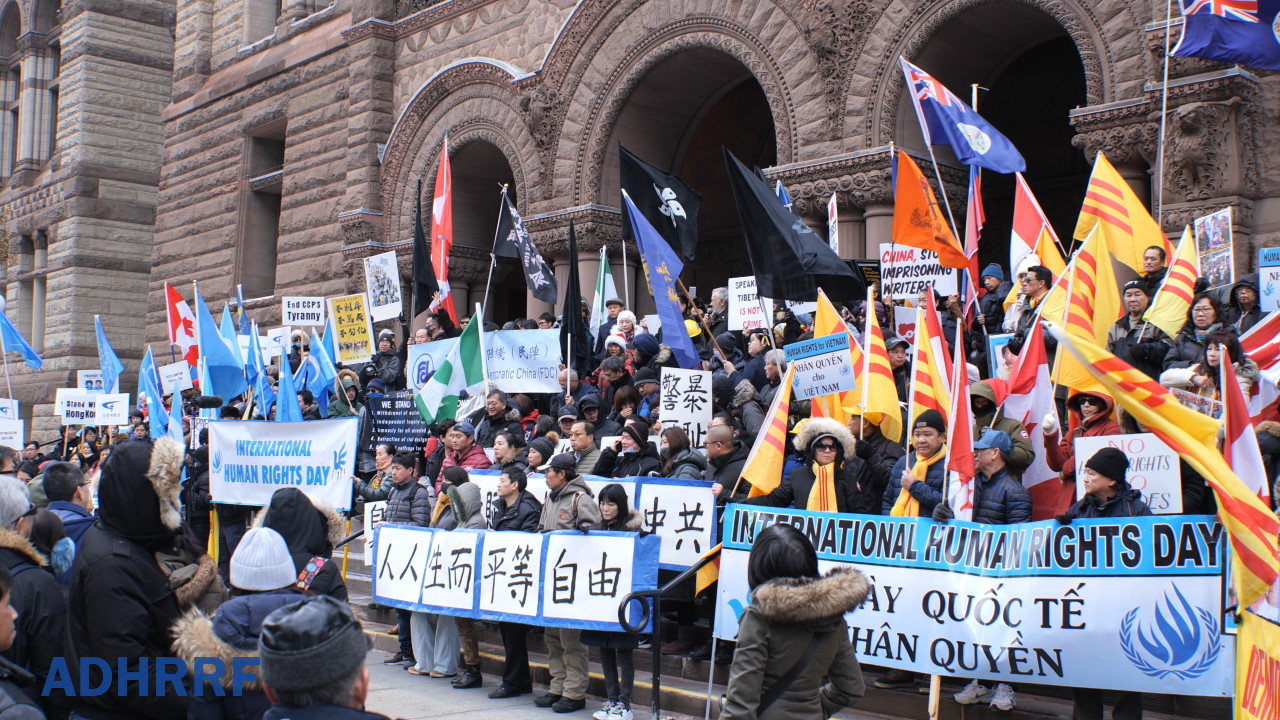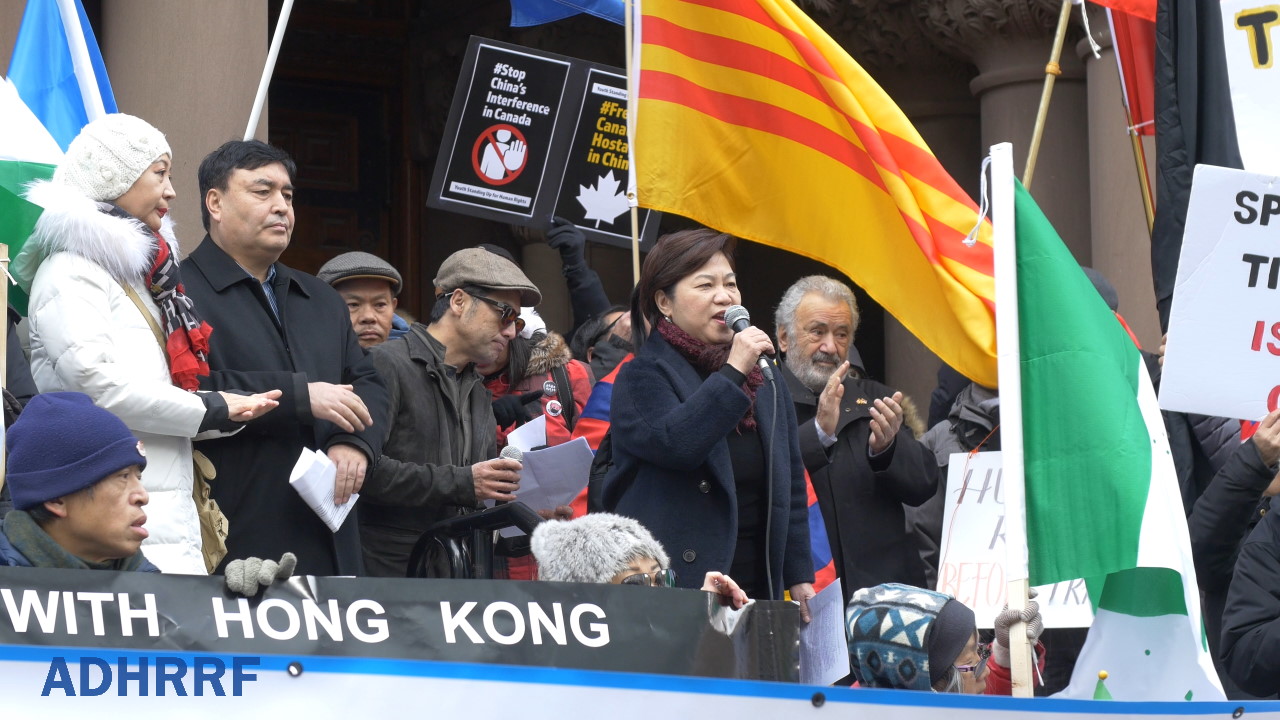 At noon of December 8, a rally was held before the Old City Hall in Toronto with hundreds of participants coming from 20 organizations including Canada-Hong Kong Link, Federation for a Democratic China (FDC), Taiwanese Canadian Association of Toronto, Torontonians Stand with Hong Kong, and The Church of Almighty God. Gloria Fung, President of Canada-Hong Kong Link, said in her speech that the Canadian government must make a stand for Hong Kong and offer asylum for politically persecuted people. Also, the Canadian government should enact the Magnitsky Act to sanction key officials committed human rights violations and the Parliament should convene a public hearing on the human rights situation in China.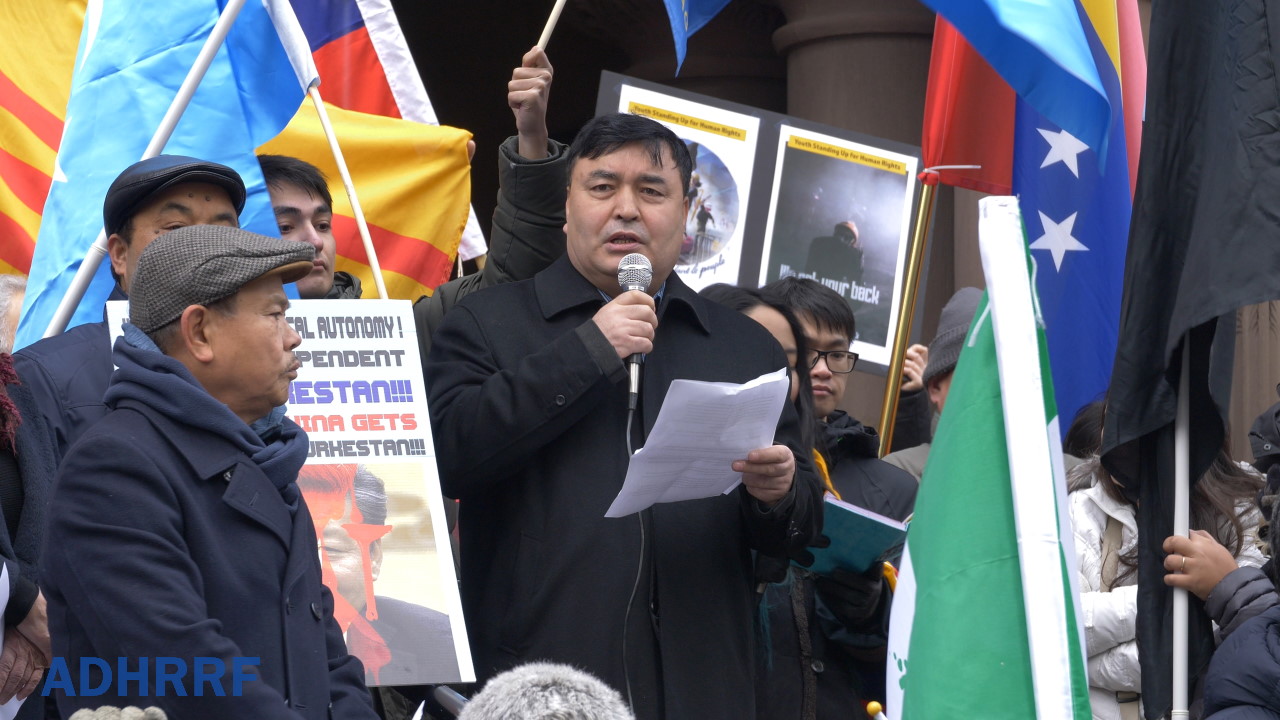 Mehmet Tohti, Founder of Uyghur Canadian Society, pointed it out that the Canadian government should follow the U.S. and the EU in taking actions against China and demand the Chinese authorities immediately release millions of detainees. He reminded Canada to have a far more cautious attitude toward promoting Chinese trade and investment and not to act as an accomplice of China's anti-humanity crimes.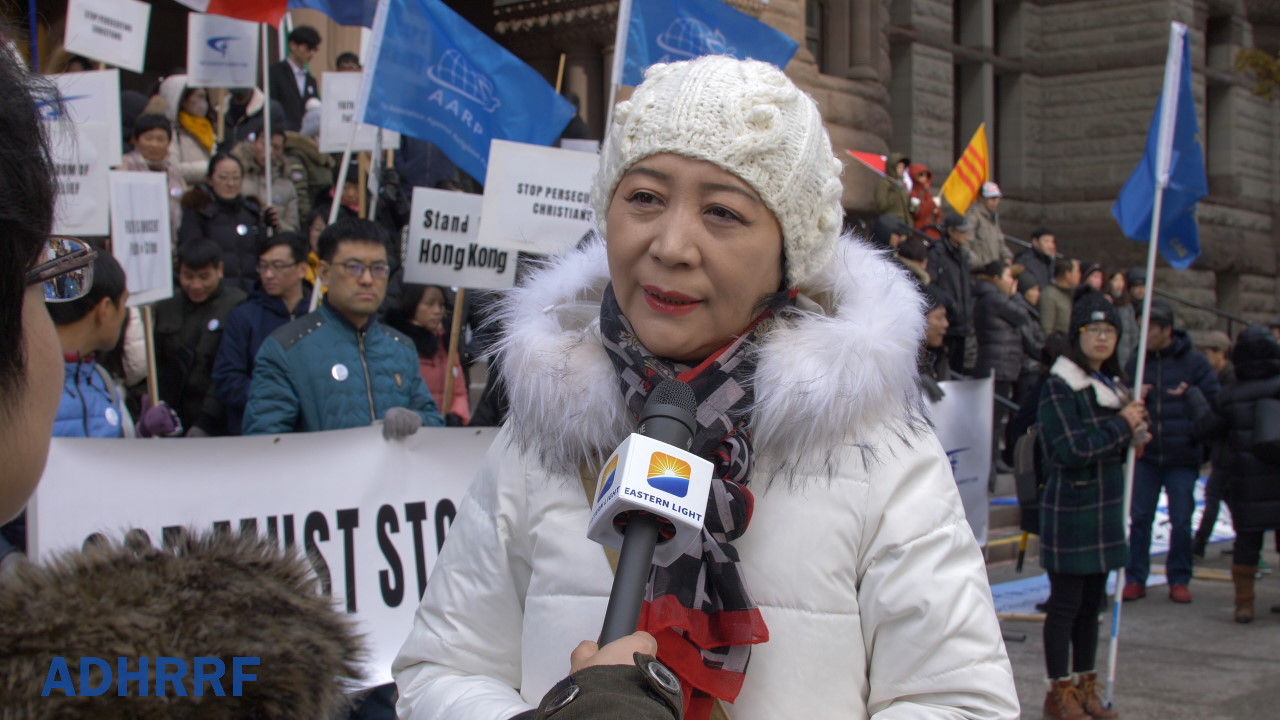 The vice president of FDC, Ms. Sheng Xue said in the interview that the persecution in China is of increasingly large scope; the CCP regime flagrantly abuses its power to the point of wantonly killing people. Such a threat is not only being suffered by Chinese people, but suffered by the whole world as well.
She emphasized that all sectors of Canadian society, especially the government and Parliament of Canada, must speak out for Chinese human rights.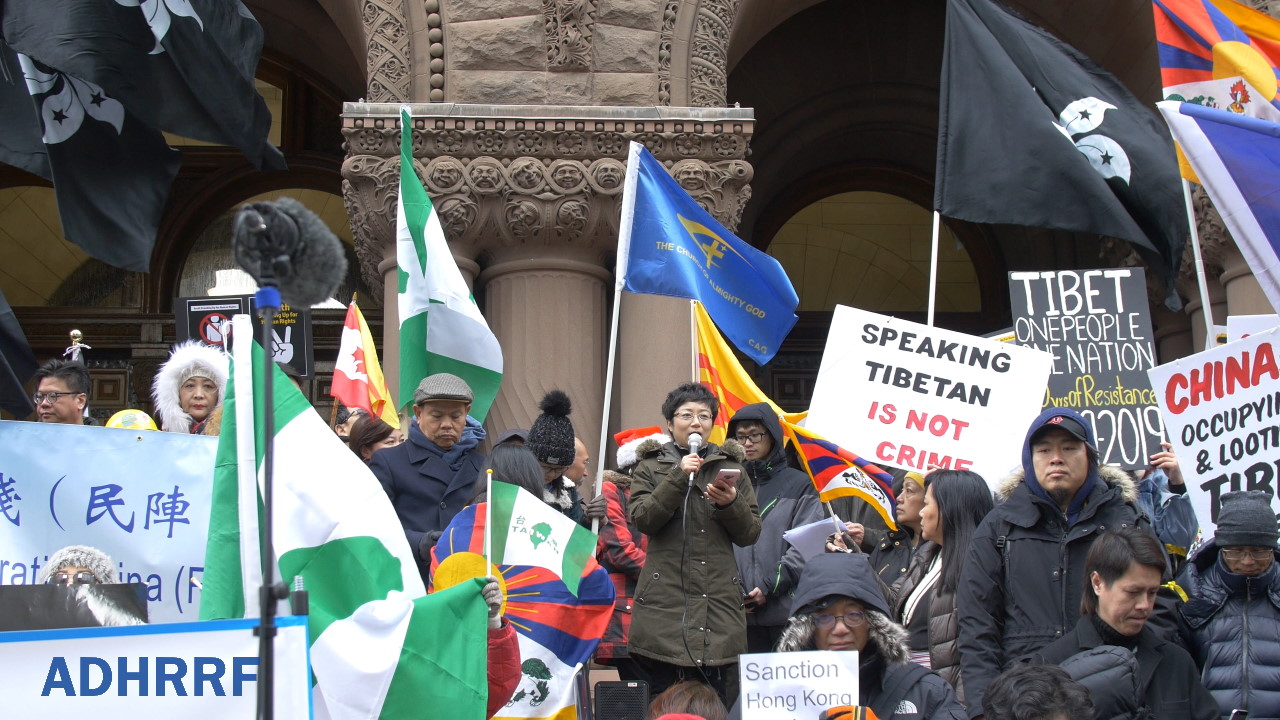 CAG Christian Ella Lin stated in her speech that CAG Christians are constantly suffering systematic torture and extrajudicial killing by the CCP. She called on the Canadian government to enact the Magnitsky Act and impose speedy sanctions on CCP, the worst violator of human rights.
According to the reports, at the end of 2015, the U.S Senate enacted the Global Magnitsky Human Rights Accountability, which allows the U.S. government to impose sanctions on those implicated in human rights abuses anywhere in the world. In October of 2017, Canada introduced legislation similar to that of the United States' Magnitsky Act, which is called Justice for Victims of Corrupt Foreign Officials Act, granting the government the ability to impose travel bans and freeze the assets of foreign government officials credibly engaged in human rights violations or corruption activities. The act has been so far used by the Canadian government to punish officials in Burma, Venezuela, Russia, Saudi Arabia and South Sudan. However, it has never been applied to any officials of China or Hongkong until now.