Believers not only face the risk of arrest for gathering in unlicensed places of worship – even joining a religion-affiliated group online may lead to persecution.
by Zhang Feng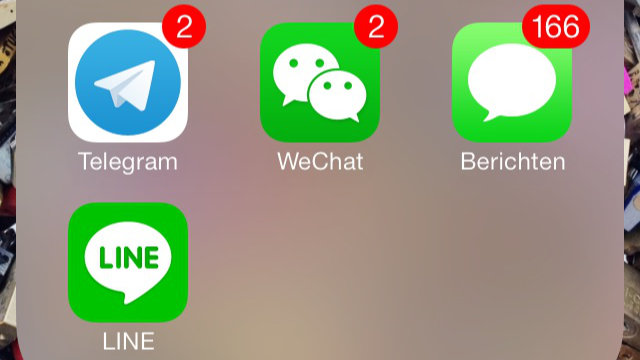 China's communist regime has been monitoring what people say online for years, attempting to manipulate public opinion and block any information it deems damaging its image, including issues related to religion. All Chinese social networking platforms, WeChat being the most popular, are under constant surveillance, and groups uniting people of faith on them are targeted in particular, authorities seeking to arrest as many people as possible in one go.
Investigated for joining an online group
In August 2019, the police called a member of a Three-Self church from the northern province of Shanxi who was away on business and demanded her to come home immediately. As soon as she returned the same day, a dozen police officers raided her home and arrested her, accusing her of belonging to a WeChat group, which was set up by Bo'ai Church. Because the church hails from the United States, it is considered a part of "foreign infiltrating forces," officers claimed, adding that the police had surveilled 56 Bo'ai Church-affiliated WeChat groups, and all their members would be investigated.
The woman told the police that she was not a member of the church and joined the group out of curiosity, but she was still pressured to disclose the identities of congregation members. She was forced to sign a statement of repentance, promising not to join this "criminal organization." Police officers also searched the residences she lived at while traveling for work. Because of these investigations, the woman was fired from her job.
Bo'ai Church is one of the 30 foreign churches in China listed for elimination after the United Front Work Department and the Ministry of Public Security adopted the Work Plan of the Special Operation to Investigate and Deal with Overseas Christian Infiltration According to Law in 2019. As per the document, suppression operations against these religious groups were planned for June and August last year, while monitoring and analysis of the social media accounts run by these groups have been included among the primary tasks in the investigative process.
A Sola Fide believer from Shanxi Province told Bitter Winter that the police also investigated her in August for joining a WeChat group related to Bo'ai Church. Officers repeatedly questioned her whether she had contacts with the other group members, wrongfully claiming that the church is a xie jiao. In reality, Bo'ai Church is not on the CCP's list of the xie jiao – banned religious groups, affiliation with which is punishable with imprisonment.
Police monitor Christian groups in colleges
Chinese authorities also scrutinize social media accounts run by groups with religious affiliations in colleges and universities. In November 2018, about 50 members in a WeChat group of Christians from a college in the eastern province of Shandong were summoned by the school after the internet police reported them having surveyed their online activities.
"We don't know how the police had discovered our group, as we had no openly religious posts, nor did we have frequent communications," one of the students from the group told Bitter Winter. She added that the group administrator, a member of a Sola Fide house church, was later pressured to disclose information about her church and other Christians in the school. The college administration went as far as to cancel her scholarship, threatening to dismiss her from the school unless she gave up her faith.
A college lecturer from the group was also subjected to a series of disciplinary measures: the school revoked his title of Excellent Headteacher and rejected his application for an entrepreneurship grant.
"Before this experience, I only heard from my fellow students about the government's religious persecutions," another student who was in the group said. "Having encountered it myself, I realized how severe it is, much harsher then I had imagined. Since then, several churches in my hometown have been shut down."
After the events, all students in the school had to attend special anti-religion classes for three weeks.
The police later discovered a WeChat group in a college in the central province of Henan that was related to the one in Shandong. All group members were reported to the school, and they were also summoned and pressured to give up their religious beliefs. One of the students recalled that college leadership made him access the WeChat group on his phone and questioned him about each member in it.
Source: Bitter Winter