China has seen a string of sexual assault and harassment allegations against prominent figures in public life in recent days, many of them in a media industry that has long been plagued by reports of "straight-guy cancer," online slang for male entitlement and sexist behavior.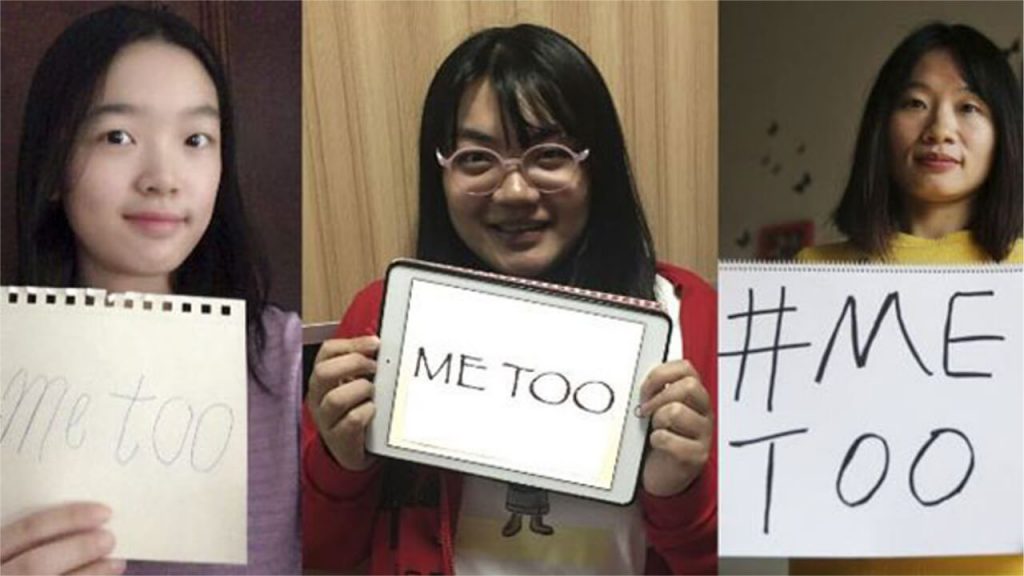 More than 20 women came forward this week with allegations of sexual misconduct and even rape, after Lei Chuang, founder of the prominent charity Yi You, confessed on social media to an accusation of sexual assault. Lei has since left the organization.
Meanwhile, a 27-year-old legal worker using the online nickname Little Spirit accused veteran journalist Zhang Wen of raping her after a banquet in May. Her report sparked six other women to come forward, reporting Zhang for sexual harassment and assault.
Zhang denied the rape allegation, saying that they had consensual sex, and threatening legal action.
Well-known writer Jiang Fangzhou, currently deputy editor-in-chief of New Weekly magazine, said Zhang had also groped her at a meal on one occasion.
Her account was backed up by a similar accusation from journalist Yi Xiaohe and an account of unwanted advances Zhang is alleged to have made to TV personality Wang Yanyun.
Zhang sought to defend his behavior in a statement, saying it was normal for men and women in intellectual and media circles to "take pictures together, hug and kiss each other after consuming liquor."
CCTV claims
Meanwhile, over at state broadcaster CCTV, a top show host was accused in an anonymous post by a former student intern of assaulting her in one of the show's dressing rooms.
The woman, who cited the #MeToo hashtag campaign as her "guiding light" in her post to the social media platform Sina Weibo, said the assault only ended because a guest came into the room.
She reported the incident to the police, who began looking at security footage, but later dropped the case amid concerns that it would "harm the positive image" of the TV personality and CCTV in the eyes of the public.
CCTV haven't responded to the claim, and the post was later deleted.
And on Thursday, a member of staff at Beijing's Communication University of China was accused by a student of sexual assault in 2016. The university has said it will investigate.
A former professor at the same school, which has trained some of China's top media personalities, was also accused of sexual harassment in 2008 by a former student.
Also at New Weekly magazine, journalist Chun Shu, 35, accused Zhang Chi, her former colleague at the magazine, of sexual assaulting her when she was 23. She said he had later made a heartfelt apology and she had considered the matter closed.
Chun said she had also had what she described as "unwilling sex" out of fear of displeasing her then boss and magazine founder Sun Shu.
Victims of harassment
A recent survey of more than 400 female Chinese journalists found that more than 80 percent of them had been victims of sexual harassment in the workplace, according to Sophina Huang of the Anti-Sexual Harassment (ATSH) campaign group.
Huang, herself a former journalist for a state-run news agency and a Guangzhou newspaper, said she was inspired by the global #MeToo hashtag campaign encouraging victims of sexual abuse and harassment to publicize the issue.
Source: Copyright © 1998-2016, RFA. Used with the permission of Radio Free Asia, 2025 M St. NW, Suite 300, Washington DC 20036. https://www.rfa.org.