Authorities in the eastern Chinese province of Jiangsu have charged a prominent rights activist with subversion after detaining her last month on a lesser charge of "picking quarrels and stirring up trouble."
Xu Qin, a key figure in the China Human Rights Observer group founded by detained veteran dissident Qin Yongmin, had recently spoken out in support of a number of high-profile human rights cases.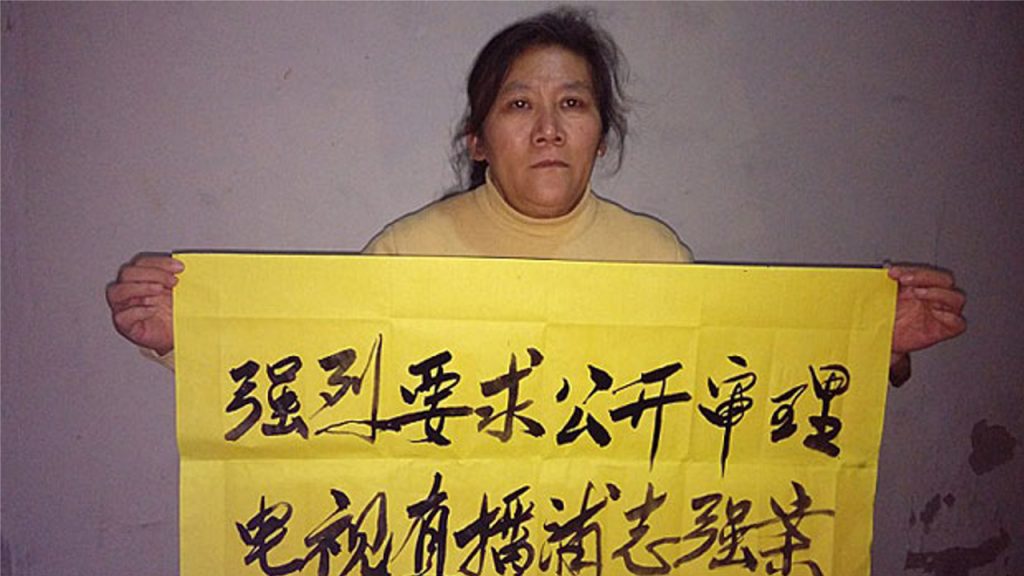 She is currently being held in Jiangsu's Yangzhou Detention Center, where her lawyer had planned to visit her on Thursday, a source close to the case told RFA.
"Her lawyer Peng Jian had planned to visit her on March 22, but the local authorities called him up and told him that the meeting wouldn't be allowed," the source said.
Police told Peng the meeting was canceled because the charges against Xu had been changed to "incitement to subvert state power."
Repeated calls to Peng's cell phone rang unanswered on Thursday.
"Picking quarrels and stirring up trouble is slightly less serious, because it means it is a common criminal case," the source said. "But this charge makes it into a political case, and the sentencing will be harsher."
"This is clearly a case of the criminalization of speech, and yet none of her words or actions breached United Nations rights covenants, or China's constitution," the source said. "She has always acted as an independent human rights observer, which isn't against the law."
He said it was hard to predict exactly how harsh a sentence Xu could be facing, however.
"Incitement to subvert state power" carries a maximum jail term of five years, but in cases where the person is judged to have played a leading role, or in cases regarded as having "serious consequences," the crime carries a minimum penalty of five years.
Late Nobel peace laureate and political prisoner Liu Xiaobo was handed a 13-year sentence for "incitement to subvert state power."

Link to writings
A friend of Xu's who asked to remain anonymous said the charges were likely linked to articles she had written during her work for the China Rights Observer website and its sister rights group Rose China.
"She also supported other people's activism," the friend said. "They are currently investigating Rose China all across the country, and some of its members have been called in for a chat with the state security police, who want to find out certain things about it."
Rose China was also founded by Qin Yongmin, who is currently awaiting trial for "incitement to subvert state power" at the Wuhan No. 2 Detention Center.
He had been scheduled to stand trial in late December, but the date was postponed at the last minute by the authorities, who cited "procedural" reasons.
Qin's wife Zhao Suli was detained alongside her husband in January 2015, and both were initially held in unknown locations.
But while Qin has since been tracked by friends and lawyers to a detention center in the central city of Wuhan, Zhao had been held in an unknown location for nearly three years before resurfacing briefly last month to spend time with relatives and call her son in the eastern province of Anhui.
She is now believed to be back under residential surveillance.
Source: Copyright © 1998-2016, RFA. Used with the permission of Radio Free Asia, 2025 M St. NW, Suite 300, Washington DC 20036. https://www.rfa.org.