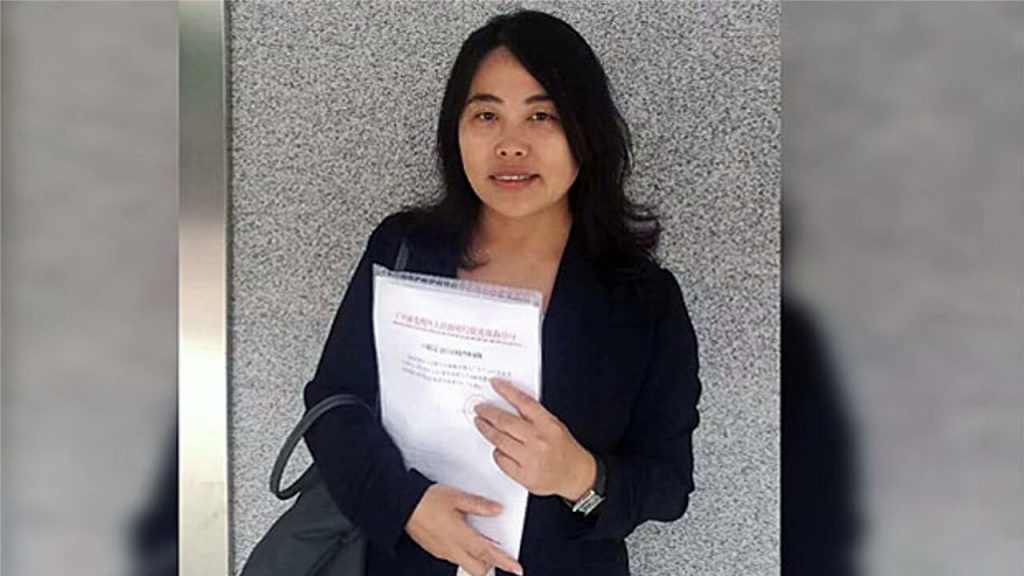 Authorities in the southern Chinese province of Guangdong have issued an "administrative punishment" to a rights lawyer who pursued a complaint about her treatment at the hands of local police.
For the past two months, rights lawyer Sun Shihua has pursued a complaint after being beaten and illegally detained by police at Hualin police station in Liwan district of Guangdong's provincial capital Guangzhou.
But she was told on Thursday by the Liwan district police department when she went there with her lawyers that she was being punished for "disrupting public order," she said.
"They said my actions constituted disruption of their department," Sun said. "I told them at the time that they are utterly shameless."
"I had thought they were going to put right the wrong they had done, but they're not. In fact, they're going to compound it," she said.
The public order allegations stem from Shi's visit to the Hualin police station, alongside rights activists Zhou Wuzhou and Liang Songqi, on Nov. 20, the day that she was beaten by police and forced to undergo a strip search.
Sun was left traumatized by the incident, which included a strip search, ostensibly for "hidden weapons," her husband Sui Muqing told RFA at the time.
She has since pursued a complaint against police, in spite of warnings of further "punishments."
"They didn't say exactly what form the punishment will take, whether it would be a fine, a detention or a warning," Sun said. "But whatever it is, I will face up to it, and make it publicly known through video recordings."
"That is my only requirement. If there is to be some kind of hearing for this punishment, we will attend, and go through any administrative appeals process, I guess," she added.
An official who answered the phone at the Guangzhou municipal justice bureau, which manages lawyers, declined to comment when contacted by RFA on Friday.
"This is just the duty office, so we don't know about it," the staff member said.
'Police could take things further'
Rights attorney Tan Yongpei, who set up the China Lawyers' Club in the southwestern region of Guangxi to find employment and income for dozens of lawyers who have had their licenses revoked for taking on human rights cases, said he wasn't surprised at the move by police.
"The police will do everything in their power to protect the image of the Guangzhou police department," Tan said. "They could charge Sun Shihua with libel or slander of a police department."
"I believe that the Guangzhou police department could take things even further," he said.
Tan said Sui's status as a human rights lawyer deprived of his license would also affect Sun's ability to work.
"If Sui Muqing carries on the way he is going, his wife would definitely be fired from her law firm," Tan said. "Sui Muqing has referred to the Guangzhou [police] all along as 'bandits,' and as a criminal organization."
"I think this is a form of revenge on the part of the Guangzhou police department, to get back at Sui Muqing."
China's legal profession has been subjected to a nationwide program of detentions, travel bans, and other humiliations since July 2015.
Sui lost his license in January after he ignored official warnings not to take on politically sensitive cases.
Reported by Gao Feng for RFA's Mandarin Service, and by Wong Lok-to for the Cantonese Service. Translated and edited by Luisetta Mudie.
Source: Copyright © 1998-2016, RFA. Used with the permission of Radio Free Asia, 2025 M St. NW, Suite 300, Washington DC 20036. https://www.rfa.org.