Reports from several sources confirm that detainees have been transferred to two prisons, they are isolated from others; many held in solitary confinement, beaten.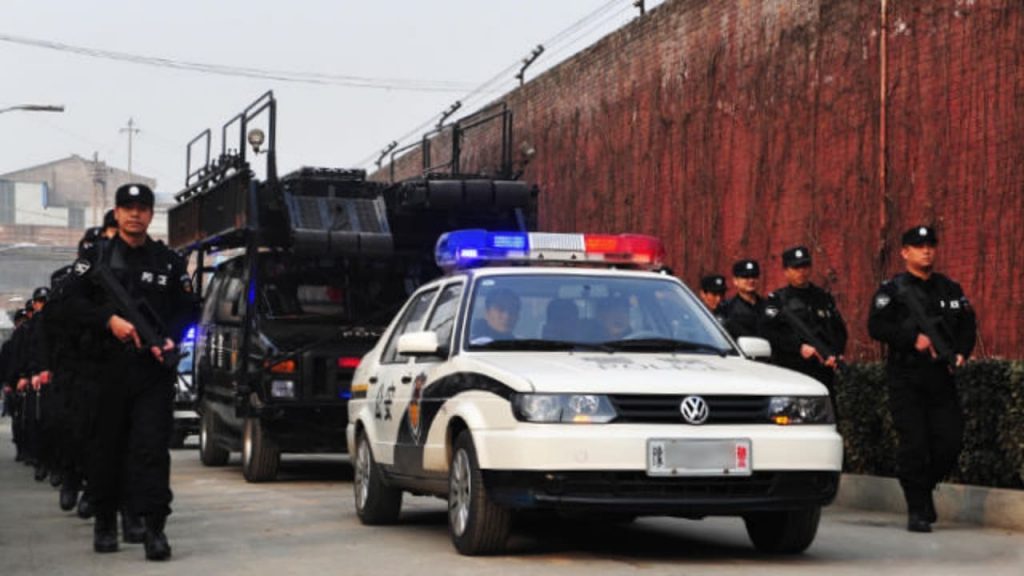 With up to 3 million Uyghur and other ethnic Muslims held in transformation through education camps in Xinjiang, the detention facilities in the region have long been overcrowded. The increasing international condemnation and concern around the world over the grave human rights violations in Xinjiang forced the CCP to secretly relocate large numbers of detainees to other provinces to cover up their crimes. Muslim detainees have been previously transferred to the neighboring province of Gansu, Inner Mongolia Autonomous Region, Heilongjiang and Shaanxi provinces.
According to a source in one of the prisons in Henan where detainees from Xinjiang have been transferred, Uyghurs are isolated from other prisoners. Most are held in solitary confinement and frequently beaten.
"These Uyghurs are separately held in so-called 'high-risk prison areas,' with handcuffs and shackles 24/7. Prison guards can shoot anyone regarded as disobedient at any time," he explained. "These Uyghurs will spend the rest of their lives in jail without being tried, sentenced, or convicted. They are doomed to die in prison."
A person familiar with the matter who asked not to be named said that before these Uyghurs were transferred, the prison underwent intensive transformations – from equipment to changes in rules and regulations; prison guards had to undergo specialized training. Ever since the Uyghur detainees were transferred, the prison has continually been on high alert, the number of guards has also increased.
Just as with other similar transfers from Xinjiang that Bitter Winter has reported about, all information is highly confidential, the authorities going to great lengths to hide that Uyghurs are kept in these prisons, and no signs identifying the facility as a prison are visible from outside. Prison personnel are required to sign confidentiality agreements and aren't allowed to disclose anything about their work to anyone, including their closest relatives.
According to the confidential document that Bitter Winter reported on earlier this week, Opinions on Strengthening and Improving Prison Work, issued in April, prisons in China are ordered to intensify "de-radicalization" work and deal with "criminals who endanger national security."
Uyghurs, members of religious groups listed as xie jiao, and other such "criminals" in the eyes of the CCP, should be "re-educated" in prisons by forcing them to admit their guilt and repent through psychological pressure that should "reshape criminals to have healthy character." They must study Xi Jinping's Thought on Socialism with Chinese Characteristics for a New Era, "which will reform inmates into "citizens who ideologically and emotionally identify with the Party's leadership," as well as the Chinese nation, culture, and "the path of socialism with Chinese characteristics." All this in the name of "counter-terrorism and stability maintenance."
Source: BITTER WINTER / Jiang Tao