ADHRRF – On March 29, in response to the Education Bureau's notice on implementation of the new Regulations on Religious Affairs, emergency theme class meetings were held to forbid students from entering religious venues in a school in Yiyang, Luoyang, Henan, China.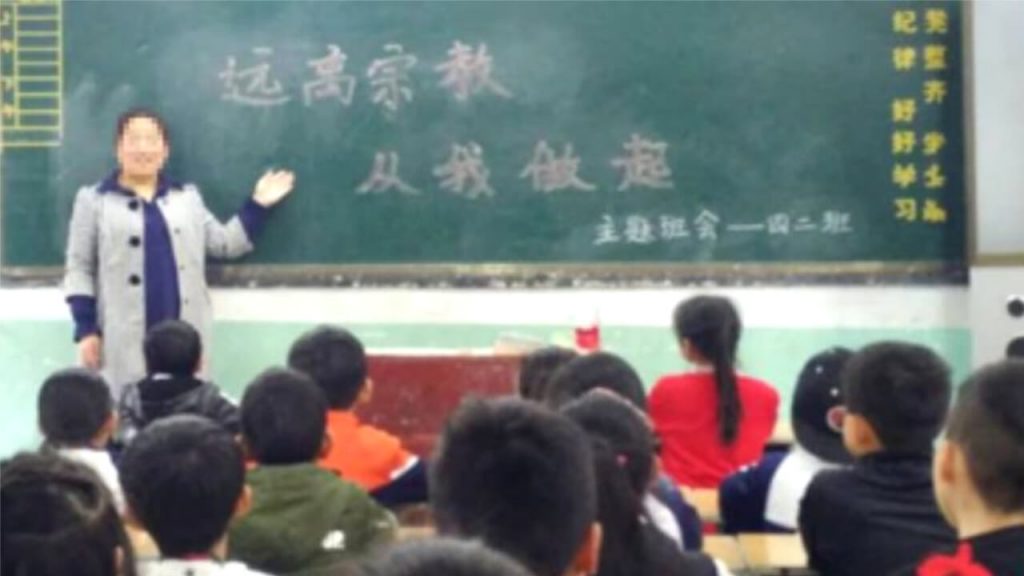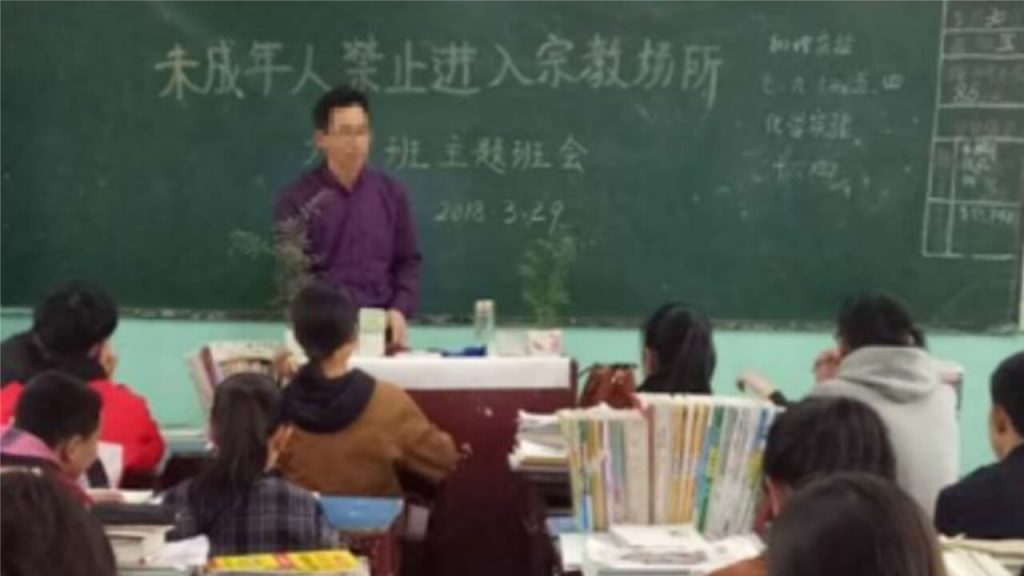 At 5:57 a.m. on that morning, the vice-principal of a school in Yiyang sent a message to the school's work group, "Notice from higher authorities says, according to the requirements of the Law on the Protection of Minors and the Regulations on Religious Affairs, the Education Bureau of all counties (cities and districts) and municipal schools must arrange a theme class meeting within one week as quickly as possible, offering a positive guide to preventing minors from entering the religious venues and making sure nothing goes wrong—this is the notice from municipal Education Bureau. Please arrange and implement it as soon as possible."
After this message was sent out, the school immediately asked the headteachers of all grades to use the morning reading time on that day to hold theme class meetings on "prohibiting students from entering the religious venues," and took photos for inspection.
Some analysts believe that the authorities' restriction on the entry of minors into religious venues and requirement for them to stay away from religions is in breach of the Chinese Constitution, which stipulates that Chinese citizens have freedom of religious belief, minors included.