An elderly Uyghur woman has died from health complications after being incarcerated at a political "re-education camp" in Ili Kazakh (in Chinese, Yili Hasake) Autonomous Prefecture, in northwest China's Xinjiang Uyghur Autonomous Region (XUAR), according to sources.
Since April 2017, Uyghurs accused of harboring "strong religious views" and "politically incorrect" views have been jailed or detained in re-education camps throughout Xinjiang, where members of the ethnic group have long complained of pervasive discrimination, religious repression, and cultural suppression under Chinese rule.
A source recently told RFA's Uyghur Service that the elderly Uyghur woman died at the Yamachang camp in Bayanday township, in Ili Kazakh's Ghulja (Yining) county, as a result of being "unable to cope with the pressure and terrible conditions" at the facility.
The source, who spoke to RFA on condition of anonymity, was unable to provide the name or age of the woman, but said she was one of more than 20 relatives of a baker in Bayanday named Sawurjan, whose two sons run a bakery in Egypt.
All of Sawurjan's relatives have been detained and sent for re-education because of the sons' connections abroad, he added.
An official who answered the phone in No. 3 village said no women from his village had died, but noted that "there was someone who died in a nearby village."
The official said he did not know the name of the woman, but that she died in March while being held in either No. 5 or No. 6 Village.
"I think she lived in the Orman area," the official said, adding that "she was an old lady."
When asked whether the woman was related to Sawurjan, the official said she was not, adding that the baker lives in Bayanday's No. 2 Village.
When asked about a woman from Orman who died in March, an official at the No. 2 Village government building provided RFA with a telephone number for one of her family members, but repeated calls to the number went unanswered.
Much of the confusion about the woman's fate stems from the secrecy of the re-education internment process, which falls outside the court system and, unlike judicial sentences, is not reported by local or state media, both tightly controlled in China.
Elderly detainees
Reports suggest that authorities have no age limit for incarcerating Uyghurs in the XUAR, and countless numbers of the elderly are being held in re-education camps throughout the region—many of whom have been targeted for taking part in a pilgrimage to Mecca or are retired officials who have joined a local mosque community as part of their Islamic faith.
Others have been thrown into camps after speaking out about the detention of their family members.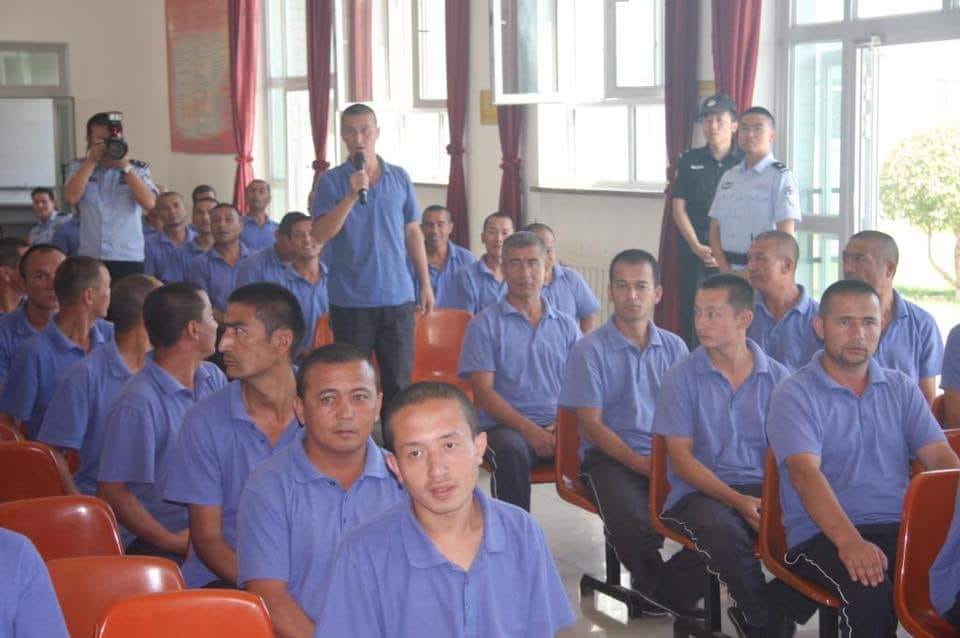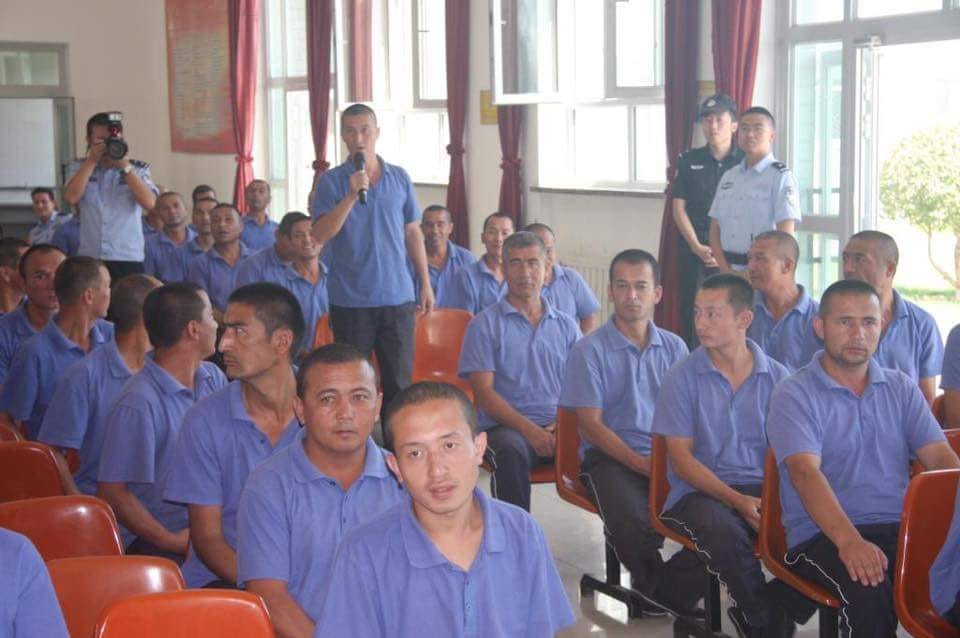 Sources say the elderly face rough treatment at their hands of their overseers in the camps and endure poor diets and unhygienic conditions in the often overcrowded facilities—circumstances that can lead to severe complications for people already vulnerable to health issues associated with age.
In January, sources told RFA that detention centers in Korla (Kuerle), the seat of central Xinjiang's Bayin'gholin Mongol (Bayinguoleng Menggu) Autonomous Prefecture, are "completely full" and have been turning detainees away because they could not accommodate them.
One source quoted a friend who was admitted to a camp in the area describing cells that had previously held eight people being made to accommodate 14 inmates, who "were not allowed pillows" and "had to lay on their sides because there was not enough room to lay flat," let alone space to turn over or stretch their legs.
Camp network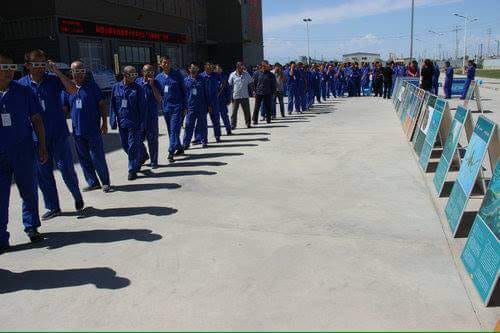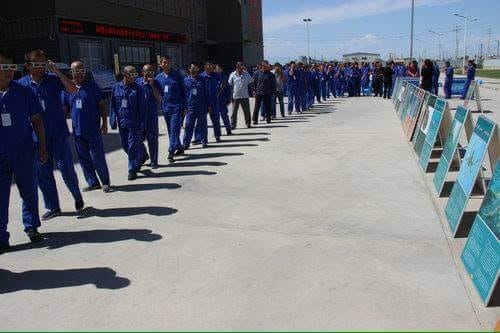 China's central government authorities have not publicly acknowledged the existence of re-education camps in the XUAR, and the number of inmates kept in each facility remains a closely guarded secret, but local officials in many parts of the region have in RFA telephone interviews forthrightly described sending significant numbers of Uyghurs to the camps and even described overcrowding in some facilities.
Maya Wang of the New York-based Human Rights Watch told The Guardian in January that estimates of XUAR residents who had spent time in the camps went as high as 800,000, while at least one Uyghur exile group estimates that up to 1 million Uyghurs have been detained throughout the region since April 2017, and some Uyghur activists say nearly every Uyghur household has been affected by the campaign.
Last month, U.S. Senator Marco Rubio and U.S. Representative Chris Smith—the chair and co-chair of the Congressional-Executive Commission on China—called on U.S. Ambassador to China Terry Branstad to visit Xinjiang and gather information on the detention of Uyghurs, which they termed "the largest mass incarceration of a minority population in the world today."
China regularly conducts "strike hard" campaigns in Xinjiang, including police raids on Uyghur households, restrictions on Islamic practices, and curbs on the culture and language of the Uyghur people, including videos and other material.
While China blames some Uyghurs for "terrorist" attacks, experts outside China say Beijing has exaggerated the threat from the Uyghurs and that repressive domestic policies are responsible for an upsurge in violence there that has left hundreds dead since 2009.
Source: Copyright © 1998-2016, RFA. Used with the permission of Radio Free Asia, 2025 M St. NW, Suite 300, Washington DC 20036. https://www.rfa.org.