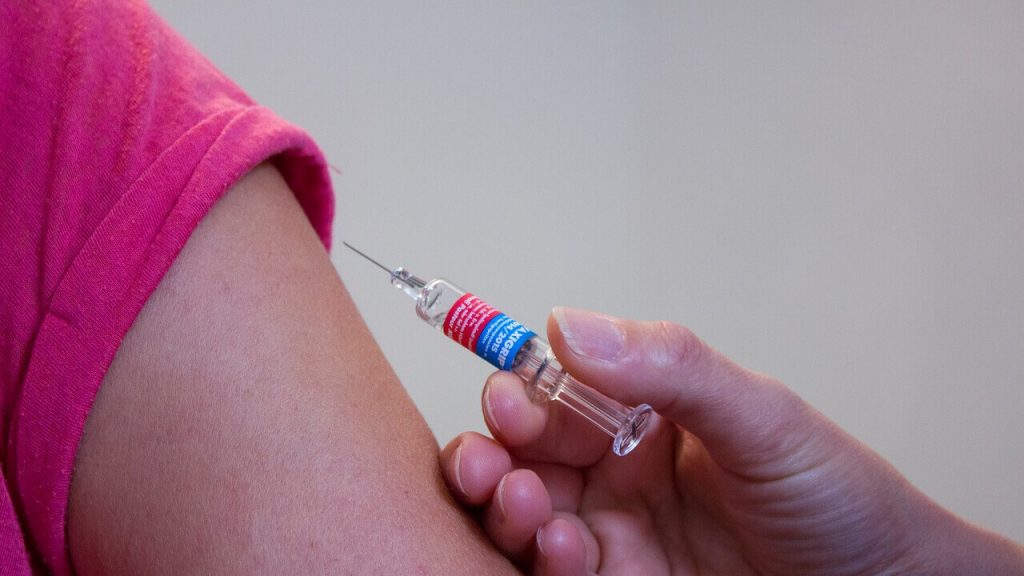 Vaccine campaigners in China say they are increasingly worried about the safety of Shanghai activist Tan Hua, who has been incommunicado since her detention in Beijing more than five weeks ago.
Tan, 38, who has suffered from epilepsy, deafness, and other health problems after receiving a rabies vaccine in 2014, was last seen at the Dongzhimen subway station in Beijing on Sept. 3, according to fellow activists He Fangmei and Wang Fen, both parents of children sickened by substandard vaccines.
"She suffers from epilepsy, skin problems, and mental health issues," He told RFA. "Her hand was also broken from a beating."
"I am very worried about her, partly that she will have stopped taking her medications," she said.
Wang said the three hadn't planned any campaigning activities that day, but police swooped on Tan and started asking her questions, before taking her away.
"I don't know why they did this; we didn't do anything wrong," Wang told RFA on Wednesday. "They didn't surround me or He Fangmei, just Tan Hua."
Tan's mother Hua Xiuzhen said she had received verbal notification from "stability maintenance" officials on Monday that her daughter is being held under surveillance.
However, her location remains unknown, and no official notification has been made of any criminal investigation or charges, nor has she had access to a lawyer.
Home watched by police
There was nothing accidental about what happened to Tan Hua, Hua told RFA, adding that her daughter's home in Shanghai's Yangpu district was searched by police a few days after her "disappearance."
The authorities also sent people to watch outside her door, she said.
Tan, who holds an MBA from Shanghai's prestigious Fudan University, was diagnosed with hypoxic ischemic encephalopathy and epilepsy following a rabies vaccine administered after a dog bite, after having no health problems of the kind beforehand.
But her fight for compensation has been hampered by official denials that there is any link to a substandard vaccine.
Tan has also helped organize campaigns with other vaccine victims, or the parents of children who have suffered severe health problems after being vaccinated.
Campaigners detained, beaten
President Xi Jinping has demanded a thorough investigation into the latest in a line of faulty vaccine scandals to hit China in recent years, and promised severe punishment for those responsible.
But the authorities repeatedly detain, beat, and even "disappear" campaigners, who want the government to face up to its responsibilities and give the families hit by faulty vaccines compensation to help with mounting medical bills.
Last month, the ruling Chinese Communist Party fired the head of the Center for Disease Control and Prevention (CDC) in the eastern province of Shandong "because of a case of substandard vaccines," the party's disciplinary arm announced.
Seven other Shandong officials have also been held accountable in the case, with five of them dismissed, including the deputy head of the Shandong Health and Family Planning Commission and the deputy head of the Food and Drug Administration, the China Daily newspaper reported.
The faulty vaccines were produced by Changchun Changsheng Biotech, where an unfolding scandal has seen the sacking of dozens of top officials and company executives.
Campaigners are also calling for a vaccine law, and more timely public information about vaccine safety, as well as help with mounting medical bills for their children, some of whom are severely disabled after receiving substandard vaccines.
Reported by Gao Feng for RFA's Mandarin Service. Translated and edited by Luisetta Mudie.
Source: Copyright © 1998-2016, RFA. Used with the permission of Radio Free Asia, 2025 M St. NW, Suite 300, Washington DC 20036. https://www.rfa.org.