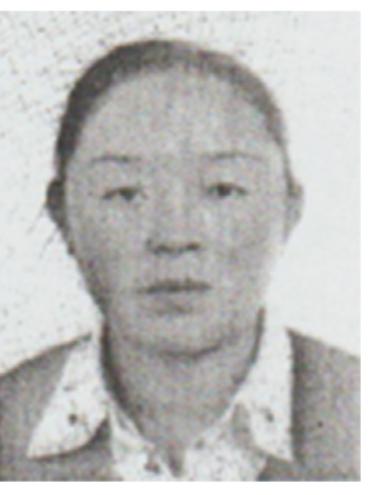 Bai Yonglian (alias: Xiaozheng), female, born August 5, 1979, resident of Weiyuan Town, Huzhu Tu Nationality Autonomous County, Qinghai Province; started believing in the Lord Jesus in 2005, joined The Church of Almighty God (CAG) in October 2010. In 2012, Bai was arrested by the police of the Chinese Communist Party (CCP) and detained 39 days for preaching the gospel. She was released on bail pending trial after her parents and relatives had given gifts and money to the authorities. She was later sentenced to three years imprisonment with a probation of four years. After being released, Bai Yonglian was closely monitored by the CCP for a long period of time. Compounded with her family members' constant sneers and insults, she was forced to divorce her religious husband. Bai succumbed to the crushing pressure and committed suicide in 2016, at the age of 37 only. The following is the account of how Bai Yonglian was persecuted to death by the CCP:
On December 13, 2012, at around 3 p.m., Bai Yonglian was monitored and tracked by the CCP police when she called a Christian about gospel preaching as she was withdrawing money from the savings bank of the Chengdong Agricultural Bank of Huzhu County. Four plainclothes policemen led by the Huzhu County Public Security Bureau chief Yu Yuankui rushed to the front door of the bank, arrested Bai forcibly (without producing any credentials), and escorted her to the Huzhu County Criminal Police Brigade.
Around 7 o'clock that evening, Captain Zan Hongkui and two policemen of the National Security Brigade interrogated her without success about gospel preaching matters. Zan scared her with a whip and threatened to go to her daughter's school and tell all the teachers about her and her husband's arrest for believing in God so that her daughter would not be able to raise her head in front of people. On the morning of December 14, at 7 o'clock, Bai was forced to admit that she and her family were preaching the gospel.
On the same night, Bai Yonglian was transferred to the Huzhu County Detention Center. On December 15, she was placed under criminal detention on suspicion of "sabotaging the enforcement of laws by organizing and utilizing cult organizations." On December 31, without producing any credentials, the police seized and confiscated more than 20 spiritual books, over 50 sets of gospel preaching materials and other items temporarily kept in her parents' house.
On the evening of January 21, 2013, Bai was released on bail. On January 22, she was ordered by the Huzhu County Public Security Bureau to post a security fund of 5,000 RMB (only 1,000 RMB was returned later, the remaining 4,000 RMB was confiscated as "fine").
One day in late June 2013, the police of the National Security Brigade summoned Bai Yonglian and told her that she would be sentenced. To prevent her from being sentenced to imprisonment, Bai's parents and relatives were forced to pay 6,000 RMB as hospitality expenses and sent 15,000 RMB to the court. On December 5, 2013, the Huzhu County Court sentenced Bai to three years' imprisonment with four years' probation for "sabotaging the enforcement of laws by utilizing cult organizations." The police ordered Bai to submit an ideological report to the judiciary in Weiyuan Town once a month, report to the police station once a week, keep her mobile phone on at all times and remain on call. If she missed the reporting date, the police would call her.
Since then, Bai's mobile phone had been monitored by the police. Her whereabouts were under the police's control. At one time, when the CCP police learned that a Christian had gone to Bai's home, a policewoman (Bai's former classmate) with the Huzhu County Security Brigade asked Bai's relatives to warn her that any Christian found in her home would be arrested and sentenced to prison. It made Bai very afraid. Later, the police often sent WeChat messages to monitor her. The CCP police's constant close monitoring caused Bai to live under an atmosphere of tension and fear. It was very painful for her.
According to Bai's mother-in-law, when she asked her daughter-in-law to cook dinner at home together in order to comfort her, Bai said that she was very tired in her heart and didn't want to do it. Then she said, "I don't know how to write these things they make me write (referring to the ideological reports). I even have to write them on time." Sometimes when she and her daughter-in-law went to the post office to mail something to her son who was serving his prison sentence (Bai's husband was sentenced to three years for believing in God), her daughter-in-law told her that she was being monitored by the police. Bai was so ashamed that she couldn't lift her head as she walked.
Ever since Bai Yonglian and her husband were arrested and sentenced for believing in God and preaching the gospel, her non-believing parents and relatives often sneered at and insulted her. People around her also discriminated against her. Fearing that Bai would be arrested again for believing in God, her mother kept Bai under watch by letting her work in the kindergarten ran by her younger sister. She even forced Bai to divorce her husband. The crushing pressure caused Bai to live in pain permanently. She told the Christians around her, "I am being monitored by the police. Every time the police call me, my heart pounds terribly. Don't come to me lest you be arrested. Now my mother looks down on me. My parents and relatives reproach me. Even my former classmate working at the Public Security Bureau scolds me. My acquaintances also scold me. My heart is dead."
The CCP's long-term close monitoring and the sneers and insults of family members and people around overwhelmed Bai Yonglian. She committed suicide by swallowing pesticide on July 13, 2016. She was only 37 years old when she died.